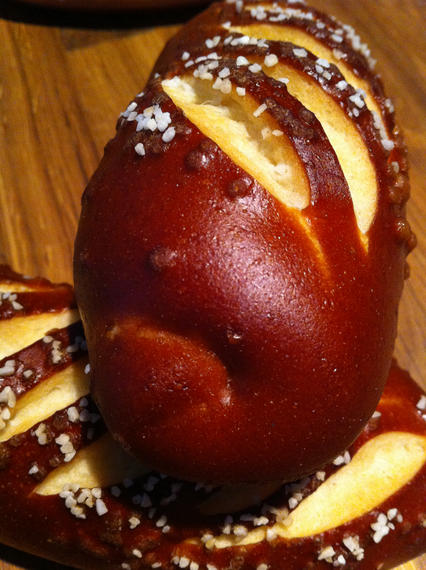 Pretzel Rolls
These beautiful pretzel rolls are formed into mini baguette shapes (AKA mini ficelle).  And, they couldn't be more perfect in freshness, flavor, or texture.  Though, we might appreciate a touch less salt.  But, that's an easy fix.  We simply brush off the excess with our fingers.  Very simple.
Just slice 'em, stuff  'em with roast beef and add a light slathering of dijon.  Now, that's DIY sandwich perfection in your very own kitchen.
Check out H& F Bread Co.'s website to find them at a farmers market near you.