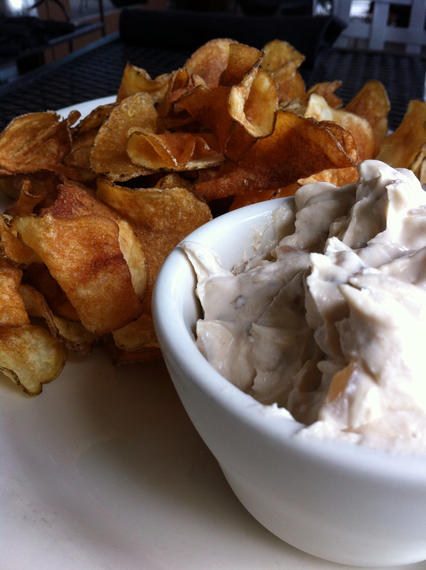 Housemade Potato Chips With Onion Dip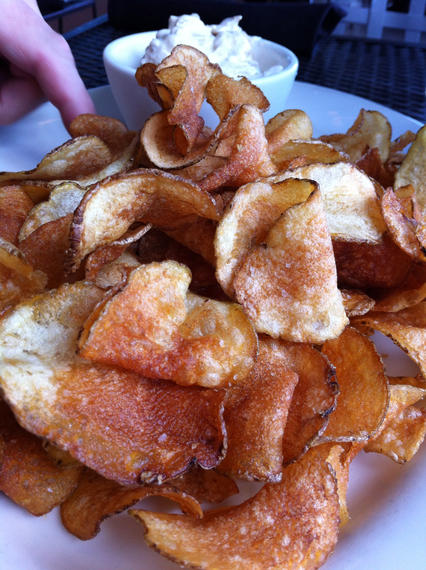 Someone Can't Wait
Why?  Because, each one of those chips is golden brown and delicious without being greasy.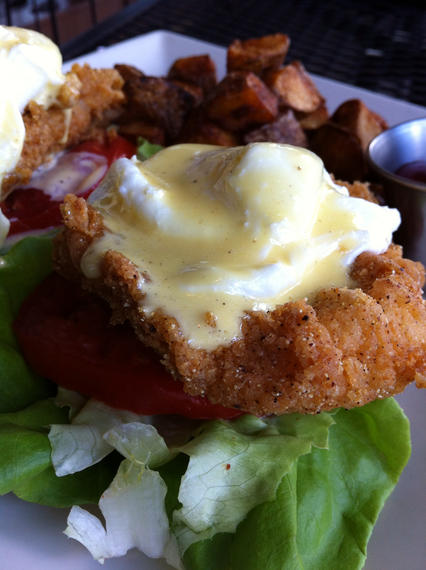 Crispy Catfish Benedict
At first glance, the sight of that fat hunk of catfish was a very good sign.  The first bite proved our hunch to be correct.  Both of these golden chunks of catfish were crispy on the outside with a delicate, flaky white interior.  We didn't appreciate the lettuce and tomato, though.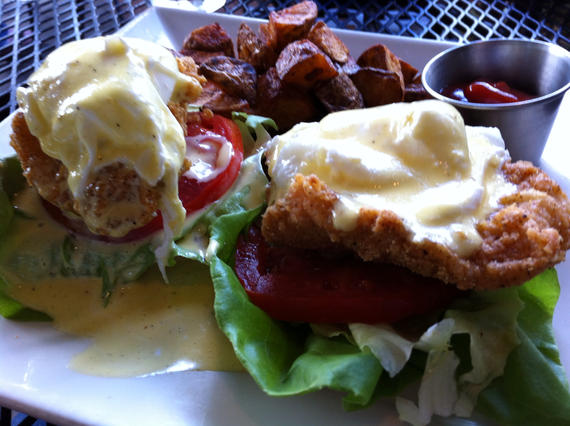 What do you think might happen to ripe tomato and delicate lettuce under a deep-fried fillet of catfish?
Yep, you guessed it.  It all got soggy and very wilted.  FAST.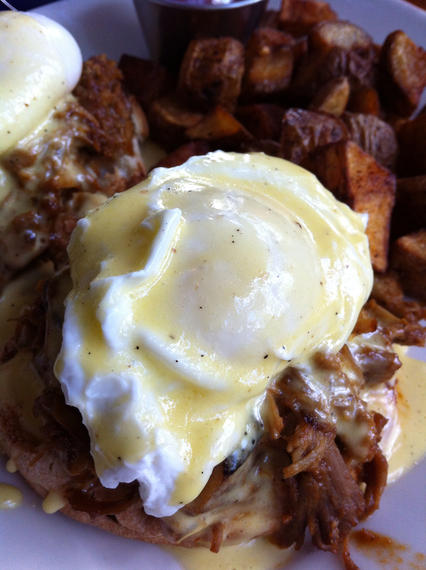 Pork Belly Benedict
So tender, the shredded pork with sweet barbecue sauce nearly melted in our mouths.
So good.
And, just look at those deep dark golden brown potatoes.
Food 101
4969 Roswell Road
Atlanta, GA 30342
404 497 9700