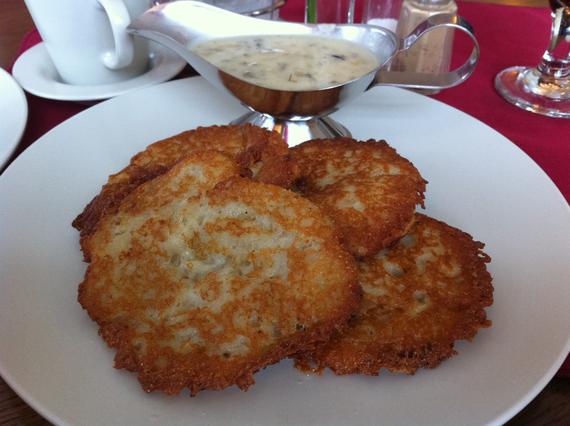 Potato Pancakes with Mushroom Gravy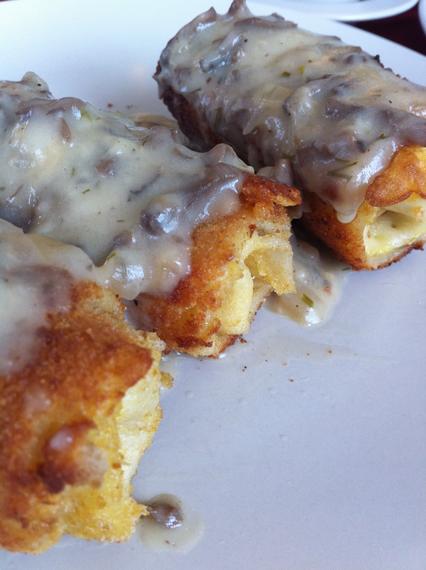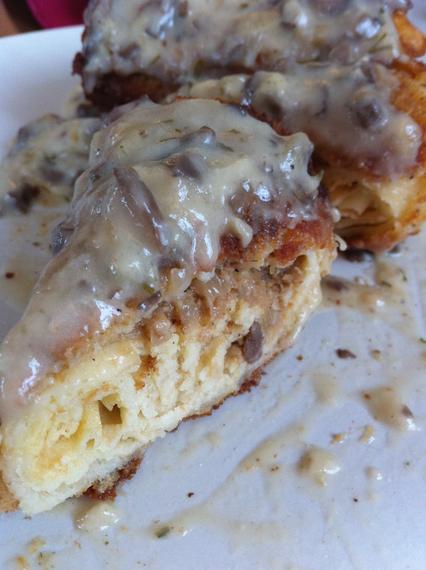 These tender, fluffy crepes were the highlight of our meal.  Stuffed, fried and covered in more of that homey mushroom gravy, they were fabulous.  I can't wait to eat these again when the cold weather moves into town.  We'll be craving a good, hearty stick-to-your-ribs sort of meal.  And, these will hit the spot … just right.  You know food is something special when it has you craving the cold weather.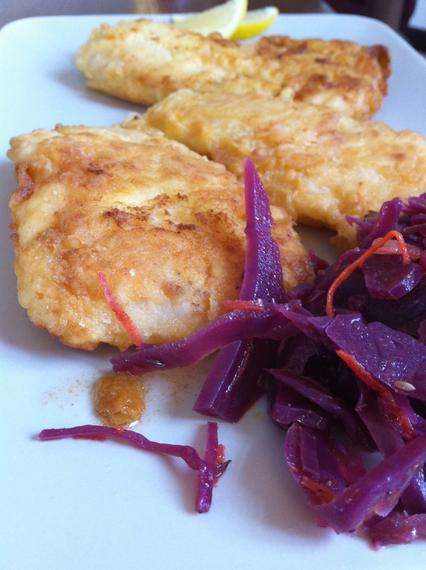 This platter of fried fish was rather heavily breaded.  The dense clunkiness of it wasn't our favorite.  I doubt we'd order it again.  But, the charm of the staff and the home-made feel of their food magically made everything taste just a little bit better.  So, we didn't really mind.
Gimza Polish Restaurant
3435 Medlock Bridge Road
Suite 209
Norcross, GA 30092
770 441 2268