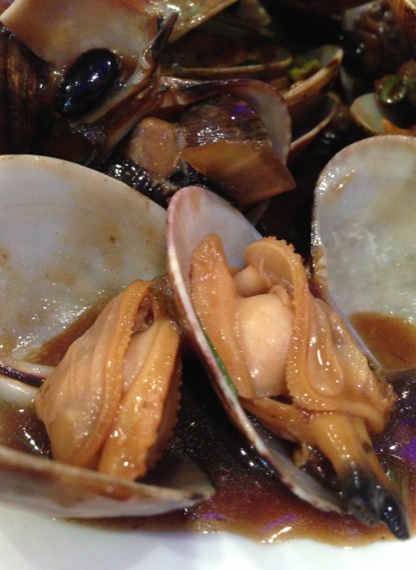 Manila Clams In Black Bean Sauce
These were incredibly tender and extremely nibble-worthy.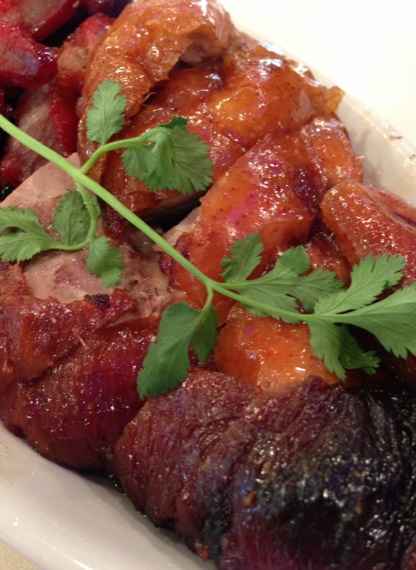 Roast Duck
Our serving of duck was very tender and seasoned with a rich blend of spices including the pleasantly sweet touch of star anise.  But, sadly, the skin wasn't crisp… at all.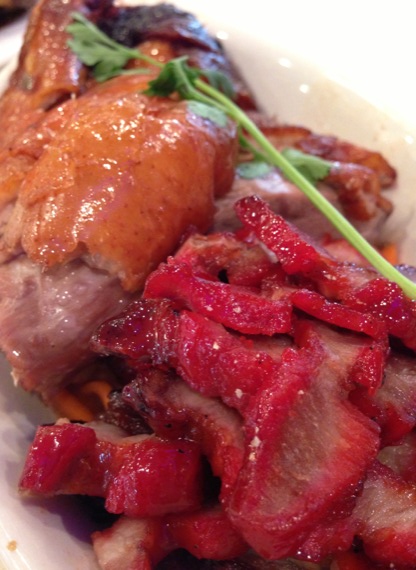 BBQ Pork
The BBQ pork was also tender and tasty.  And, the 50/50 platter makes a nice dish for two to share.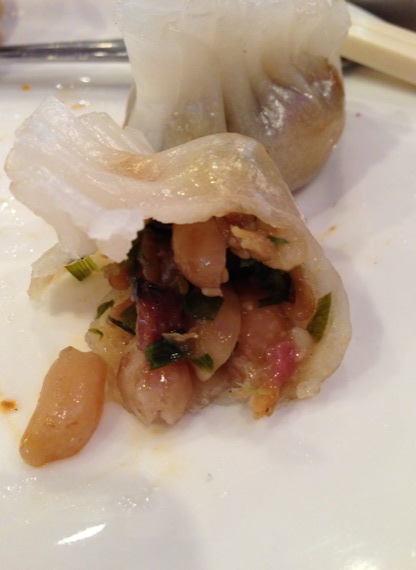 Chiu Chow Fun Guo
(Or, Chao Zhou Fen Guo… Or, Chiu Chao Fan Guo)
These are always a dim sum favorite of ours.  Translucent wrappers are stuffed with peanuts, chives, pork and garlic.  And, these were divine.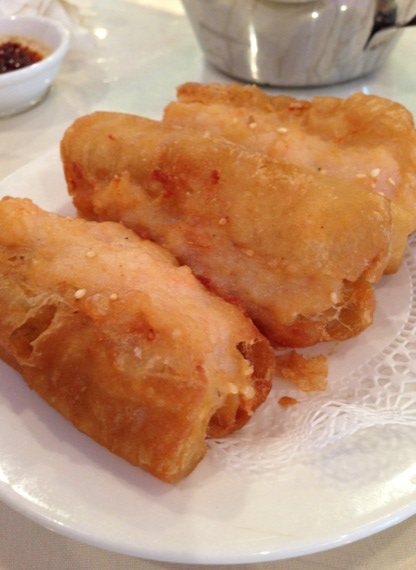 Hatosi — Shrimp Toast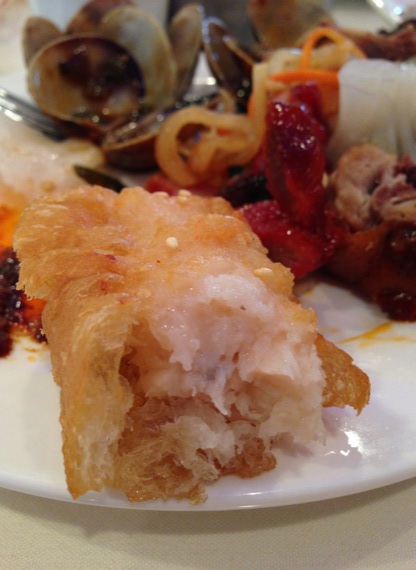 Usually, these are a huge disappointment.  …But, not today.  From the deep-fried cruller wrapper  to tender shirmp filling, these were perfect.  The exterior was warm and super crisp.  And, the interior was moist, tender and full of superb shrimp flavor.  This was our favorite dish of the day.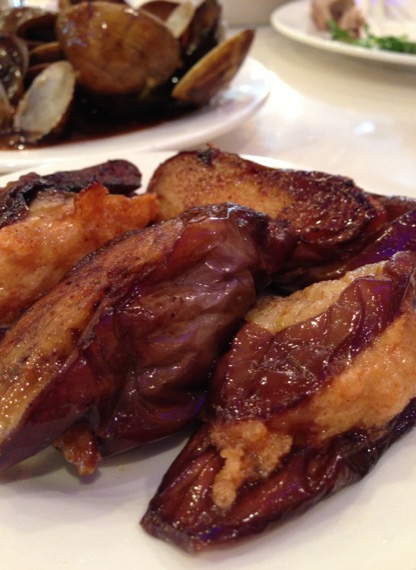 Yeung Qi Dze — Stuffed Eggplant
When the edges of the eggplant still have that delicate crunch, there's no doubting that this was fresh out of the pan.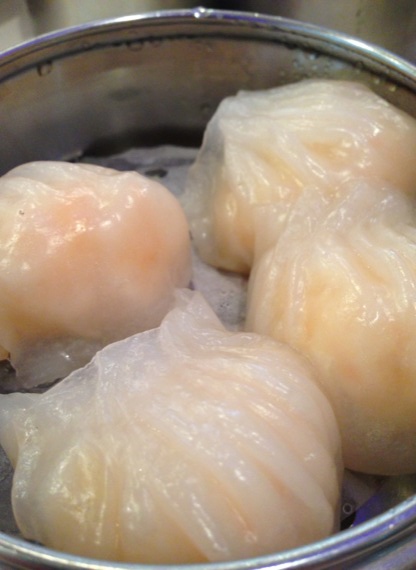 Har Gow (Or, Har Gau) — Crystal Shrimp Dumplings
These weren't great.  The wrappers were overcooked and soggy.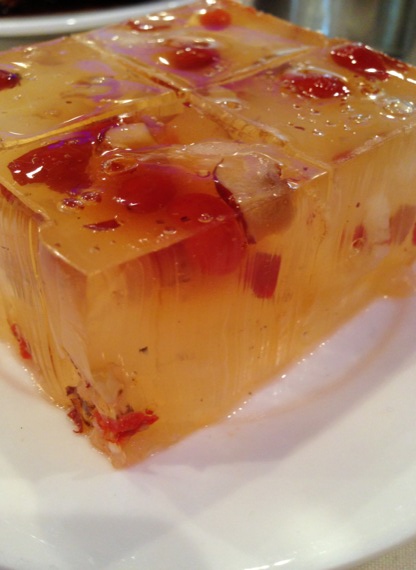 And, A Sweet To End The Meal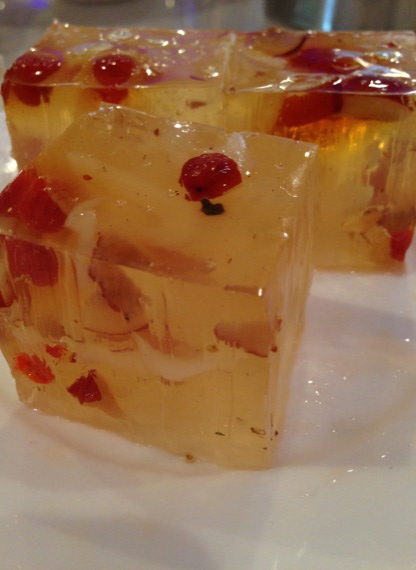 Almond Slices, Coconut, And Goji Berries
This was a refreshingly light and tasty end to our meal.
Golden House
1600 Pleasant Hill Road
Duluth, GA 30096
770 921 2228