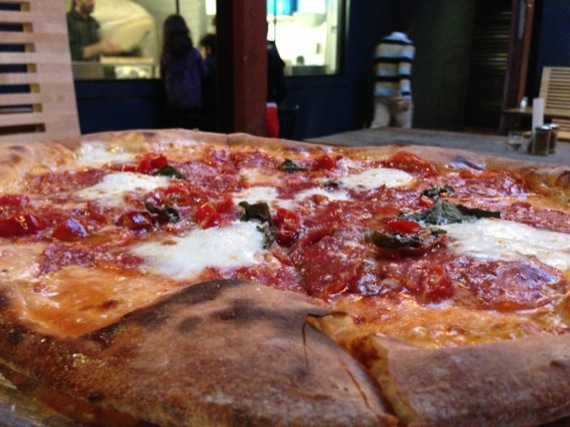 Ammazza's Inferno Pizza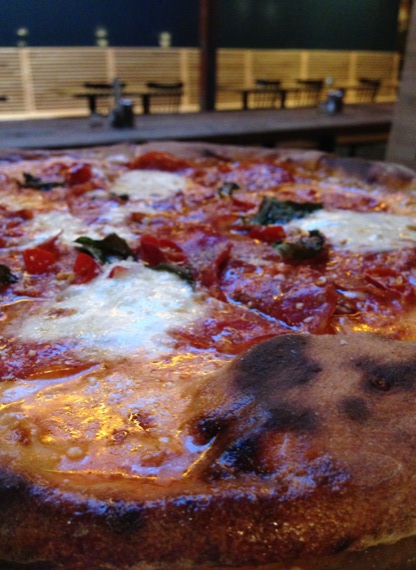 This gorgeous crust was generously loaded with sopressata, basil and delicious blobs of mozzarella.  Then, sliced Calabrian peppers were scattered on top.  This was an incredibly good pizza.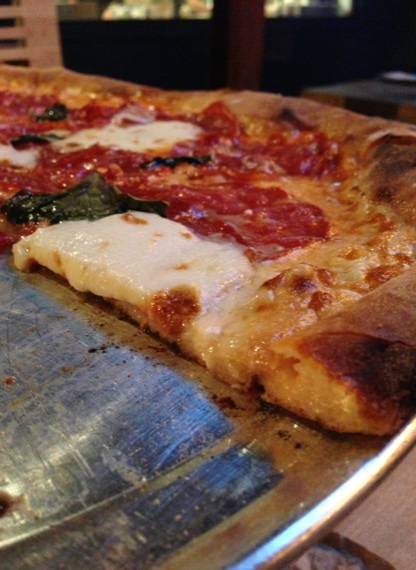 Good Structure
The toppings remained on top.  And, the crust stayed crisp.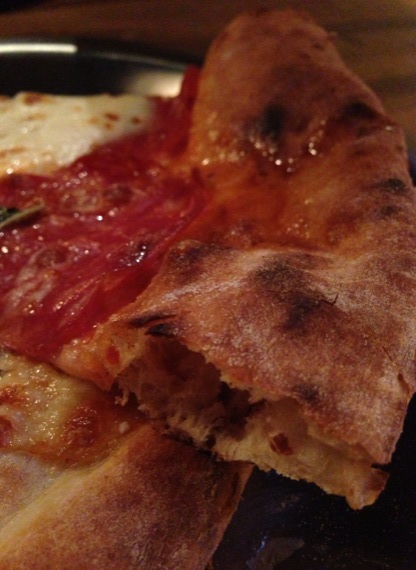 Simply Gorgeous
Good color, lots of beautiful bubbles, and most importantly… incredible flavor.  This was one well-made and perfectly delectable crust.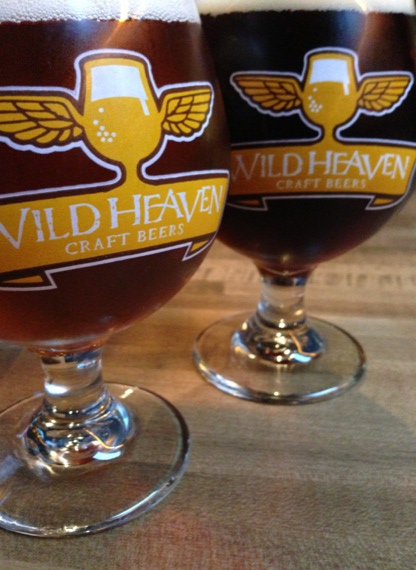 …And Some Great Beer, Too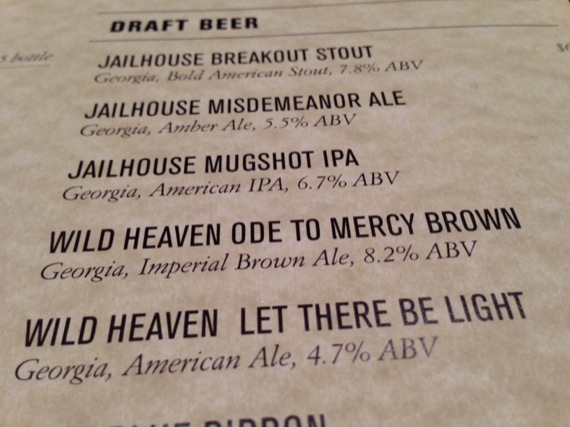 Two Wild Heaven Ales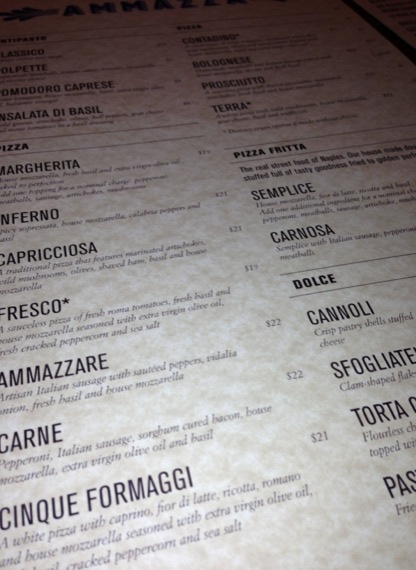 A peek at the menu.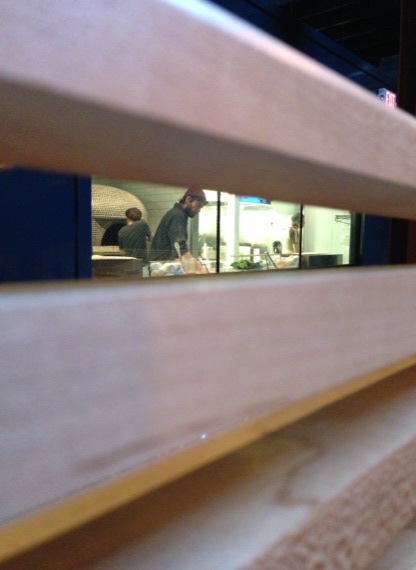 Another Peek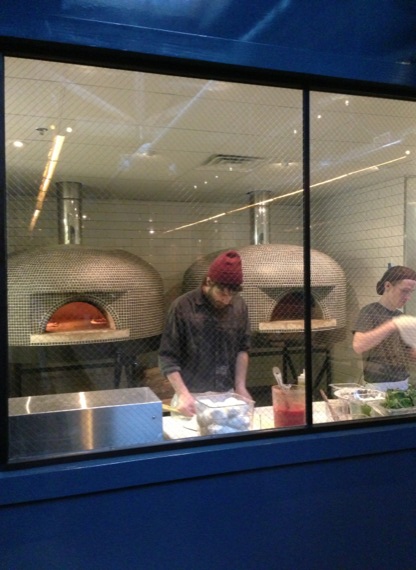 Hard At Work Making The Pizza
Ammazza
591-A Edgewood Avenue SE
Atlanta, GA 30312
404 228 1036