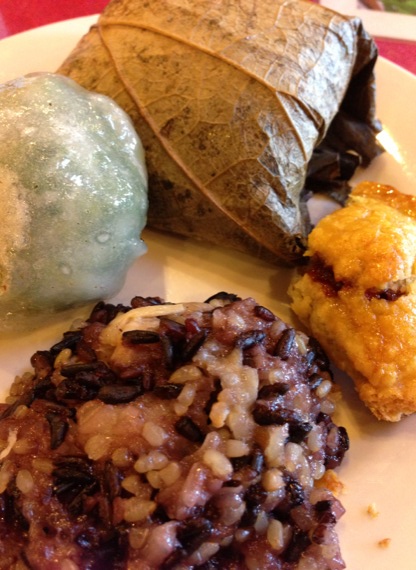 Black Sticky Rice Balls
The black sticky rice balls were strewn with bits of chicken and pork.  Very tasty and possibly better then the lotus leaf rice,  that added crunchy bite of texture from the black rice made these a favorite.  We were clearly in the mood for a bit of rice on this day.  Normally, we'd stick with one rice dish.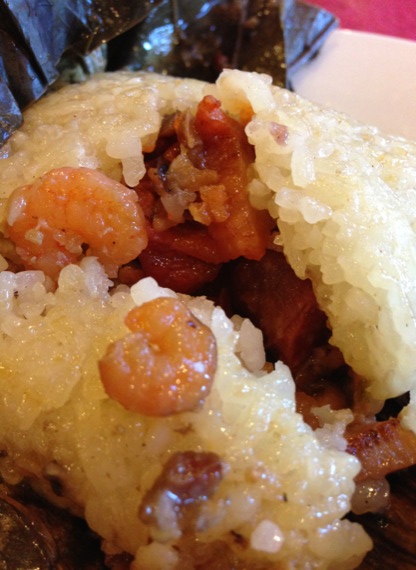 Lo Mai Gai — Lotus Leaf Rice
These were stuffed very generously.  There may have been more pork, duck, sausage and shrimp than rice.
We enjoyed the bites of squash, too.  Those little cubes were full of flavor.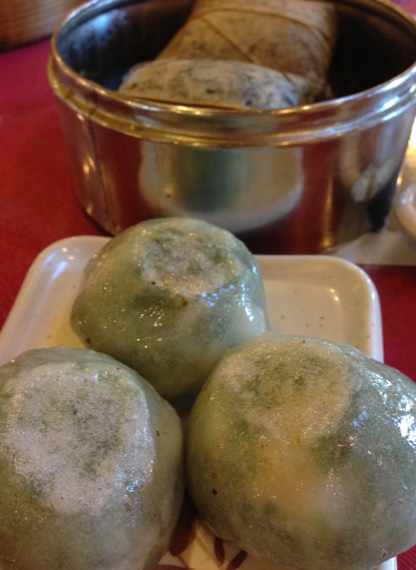 Gao Choy Got — Fried Garlic Chive & Shrimp Dumplings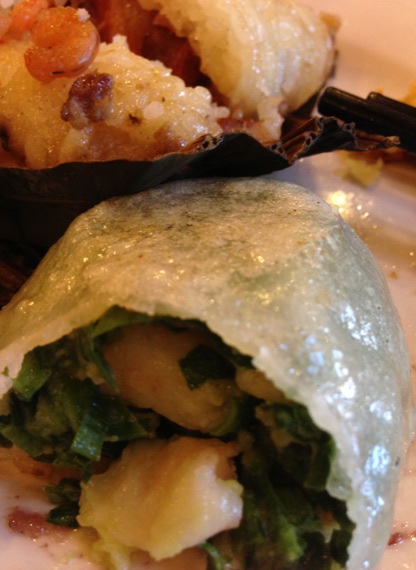 There was a good balance of shrimp to chives.  Every bite was greeted with plump and tender pieces of shrimp.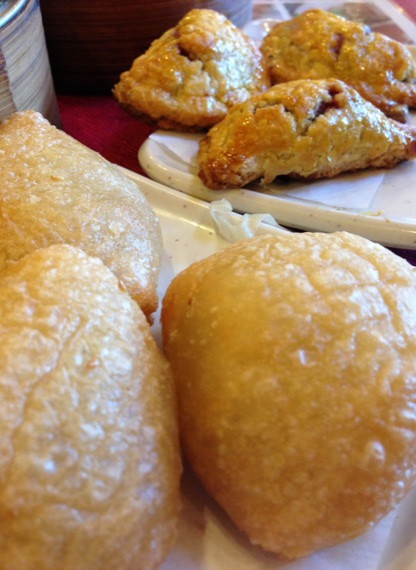 Haam Sui Gau — Deep Fried Glutinous Rice Balls With Pork
Someone always has to order these.  They don't really want to do it.  But, they do.  It just happens.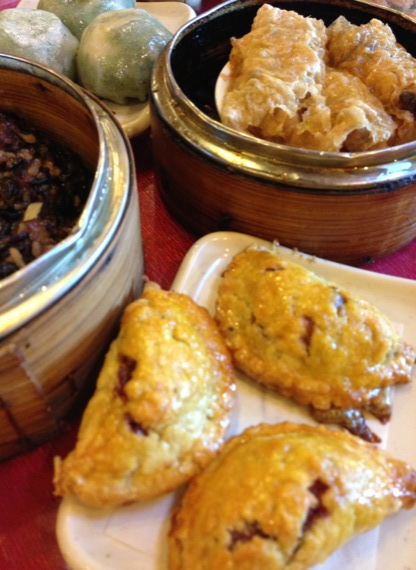 Cha Siu Sou (Or, Char Siu Sou) — BBQ Pork Pastries
&
Fu Pei Guen — Tofu Skin Rolls (In back)
Both were rich, tasty and full of pork.  But, those flaky little treasures filled with barbecued pork were snatched up at light speed.  Yes, they're blurry.  We were too busy fighting over the extra pastry to focus properly.
East Pearl
1810 Liddell Lane
Duluth, GA 30098
678 380 0899