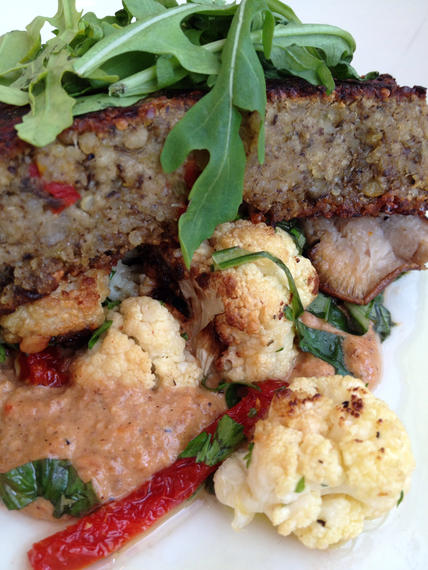 The Veggie Loaf
Pecan romesco sauce hides under a mountain of roasted cauliflower, shitake mushrooms, and sun-dried tomatoes.  These vegetables were topped with a wedge of Leon's veggie loaf and a handful of arugula.  We still consider this to be one of our favorite vegetarian dishes.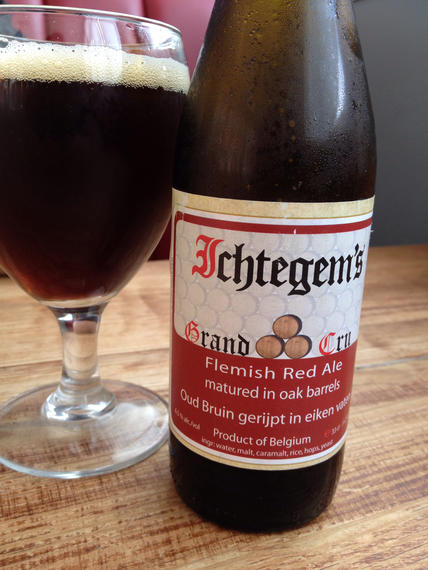 Ictegem's Grand Gru  —  Flemish Red Ale
Cherry and other slightly sour, tart fruit in the background become more complex and interesting with the oak.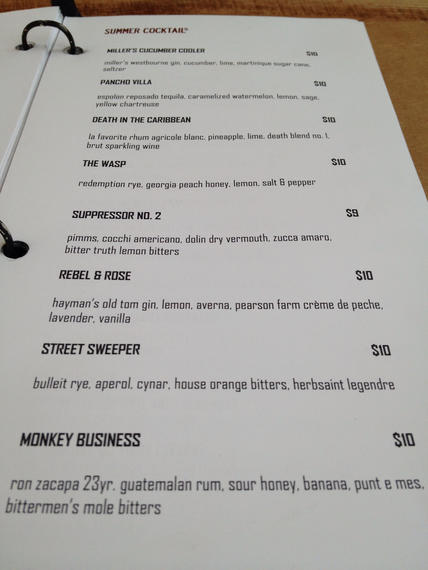 Summer Cocktails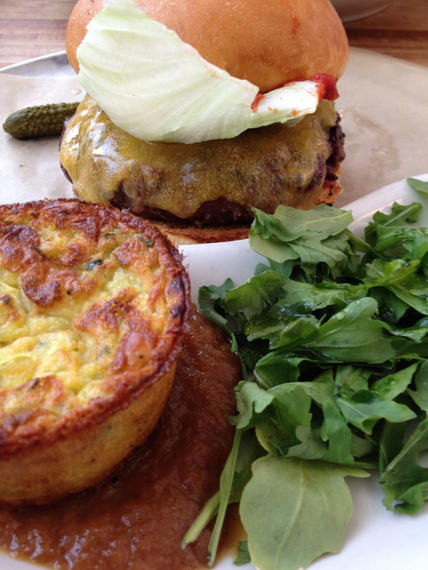 Grass-fed Beef Burger, Cheddar Casserole & Lightly Dressed Arugula
Our grass-fed beef burger generously topped with cheddar was quite nice.  But, much of the flavor was lost under way too much ketchup and mustard.  Next time, we'll ask for our condiments on the side.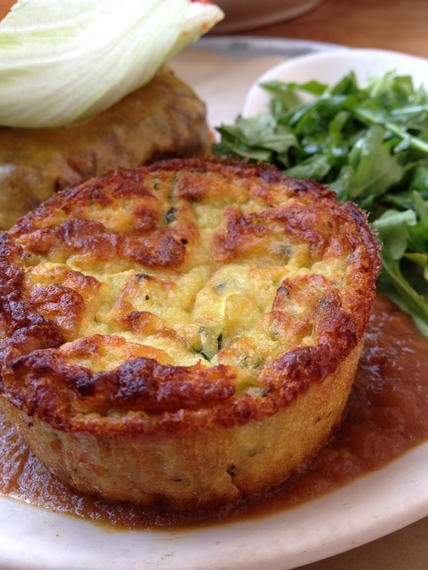 This humble little cheddar casserole sitting on top of a ladle full of spicy apple butter was our favorite part of the meal.  A slightly larger portion of the casserole with the dressed arugula on the side would make an incredible meal all on its own.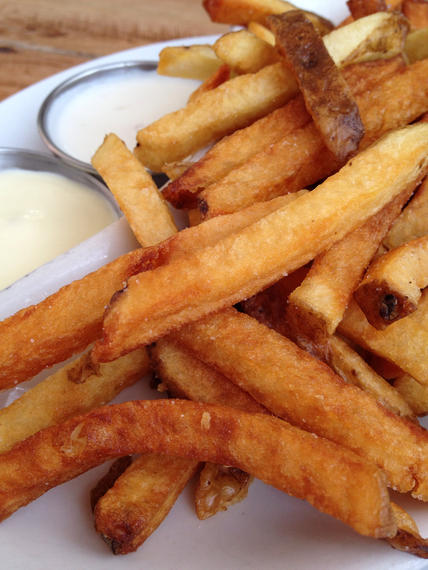 A Side Of Fries With Goat Cheese Fondue, & Garlic Aioli
We weren't prepared to consume a mountain of fries.  So, we went with this side of fries.  It was an incredibly generous portion.  And, it's more than enough for two to share with dinner or even to start.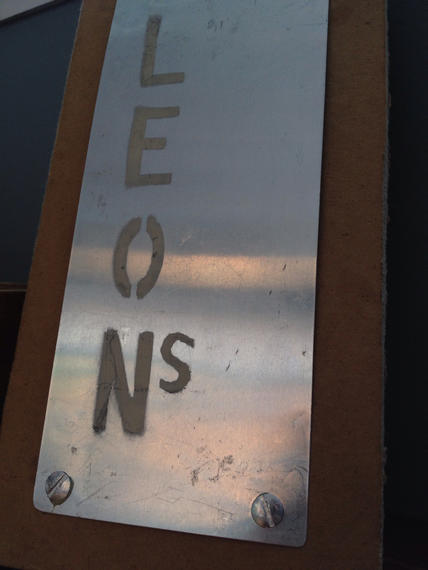 Leon's Full Service
131 East Ponce De Leon Avenue
Decatur, GA 30030
404 687 0500