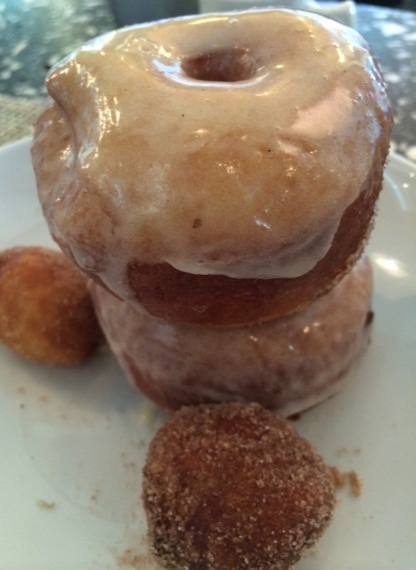 "Cronuts" Serpas Style
Rich and dense, these doughnuts are made out of danish (or laminated) dough.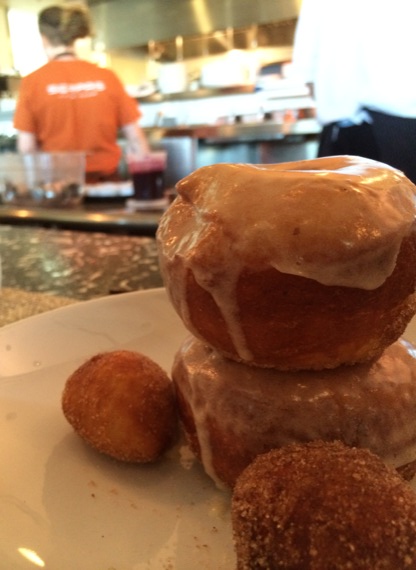 Served warm with the buttery glaze just beginning to set, these were a lovely, edible mountain of fried dough. We were expecting smaller bites to start our meal.  Instead, we received two big, fat, fluffy doughnuts that should come with a warning.  "You're going to eat a full breakfast after these beauties?  Good luck with that."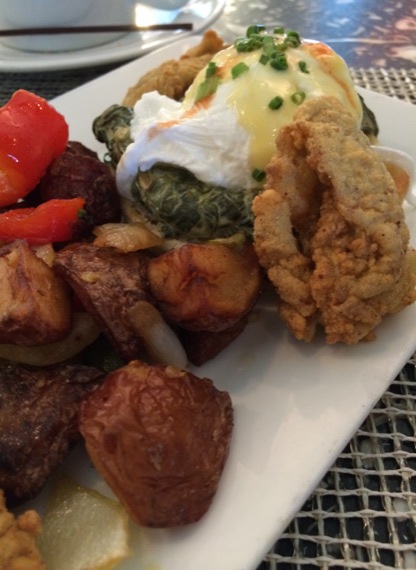 Fried Oyster Eggs Benedict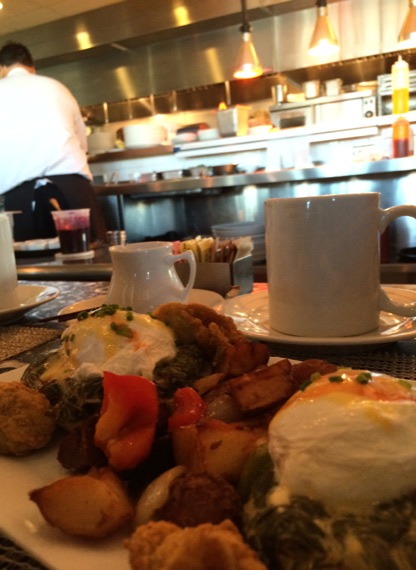 Lightly breaded and perfectly crisp, those oysters were distractingly good.  What about the poached eggs, creamed spinach, and crisp potatoes with onion and red pepper?  It was all good.  But, we'll remember those fried oysters.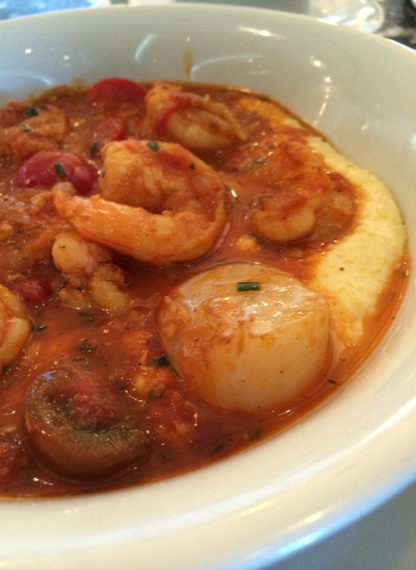 Shrimp & Scallop In Tomato Ragu with Grits
There might only be one scallop, but, it was a good one.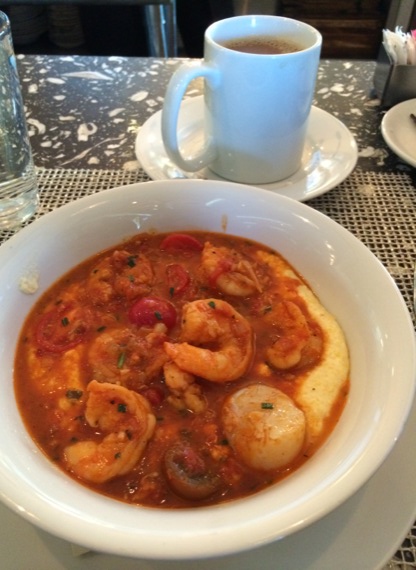 Shrimp & Scallop Mugshot
The lone scallop and shrimp were tender and full of flavor.  But, it's not the most appetizing of meals.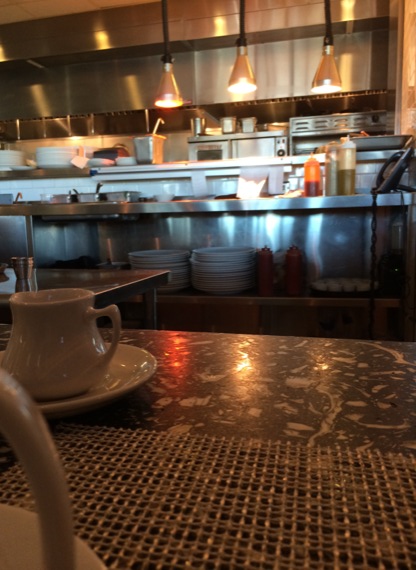 Serpas
659 Auburn Avenue
Atlanta, GA  30312
404 688 0040