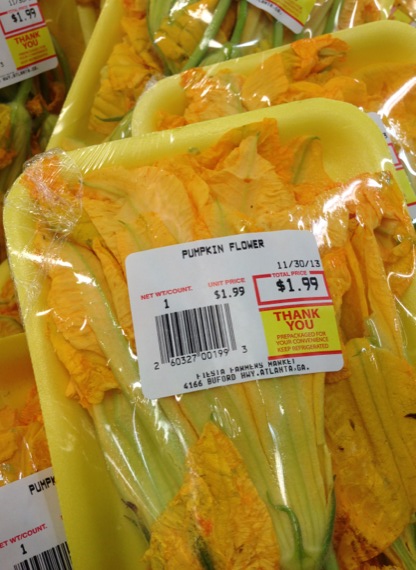 Pumpkin Squash Blossoms
Some were gorgeous.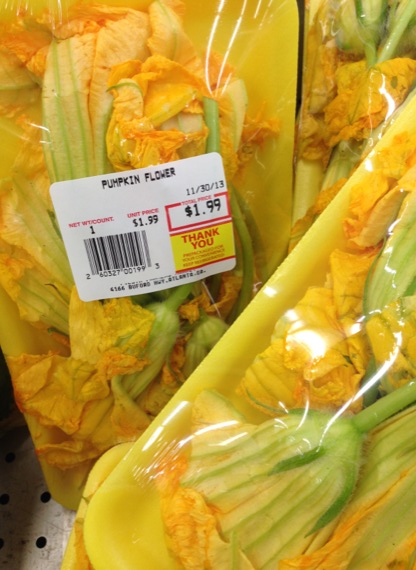 Others were not quite as nice.  This might not be our favorite market.  But, it has some interesting finds if you're willing to take some time to sort the good from the bad.  And,if you're looking to cook up an economical meal.  This is the place.  The prices are quite low.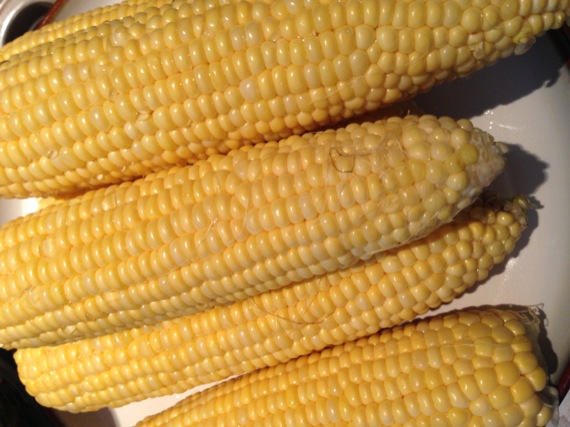 3 for $1.00
(And, it was packaged ready to go.)
As you can imagine, for that price our expectations were extremely low.  Since it was already shucked, we just gave it a thorough wash.  Then, we charred it up on the grill.  The result was some shockingly sweet corn.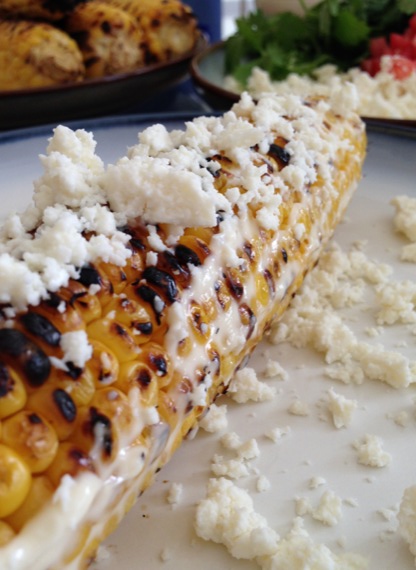 It's what's for dinner!
We added a salad of baby greens, cilantro, radishes, tomatoes, crumbled queso fresco, a sprinkle of chili powder, a splash of olive oil and a drizzle of lime.  It was a fast and delicious weekday meal for less than $10.  Leftover corn was cut off the cob and topped another big bowl of salad the next day.
Fiesta Farmers Market
4166 Buford Highway NE
#1115
Atlanta, GA 30345
404 633 3066