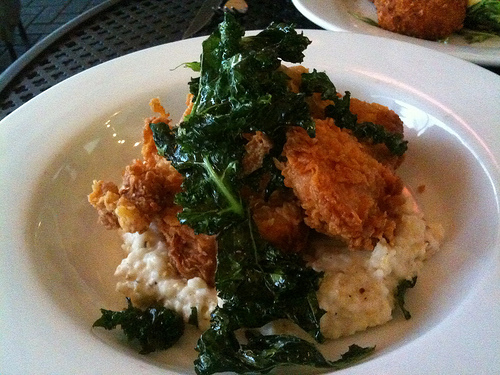 Deep Fried Collards, Fried Chicken Thighs, & Creamy Cheddar Grits
I've always loved deep fried greens.  I love the way they crunch and crumble under the most delicate bite. Then, they slowly dissolve on your tongue leaving only the pure essence of their flavor.  The bitter greens are used to perfection here paired with the richness of the fried chicken & slow-cooked grits.  Love it!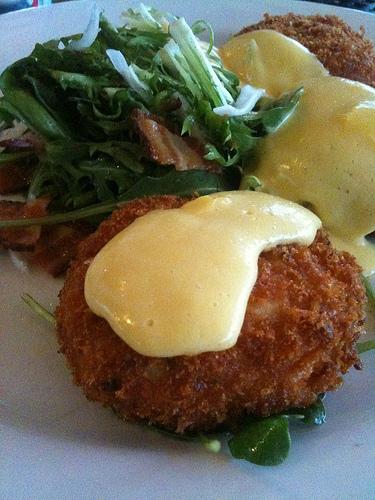 Crab Cakes with Frisee & Bacon
Another great example of balance.  The hollandaise was surprisingly light & fresh on top of the uber-rich crab cake.  And, this was no ordinary crab cake.  Rich, creamy goodness binds these 3 (3!) crab cakes.  (Also noteworthy… There's a crazy amount of bacon hidden under that mountain of frisee.)  What's not to love about a salad of frisee and bacon?  I could eat this dish now…  and for all time.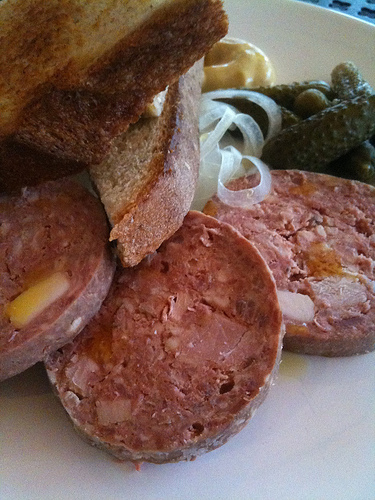 Smoked Liverwurst with Toast
It's not easy making liverwurst look pretty.  Luckily, it's tasty.  We enjoyed this starter of smoky liverwurst with toast triangles.  I don't remember much.  My honey devoured it in a hunger whirlwind.  I was allowed to sample a tiny bite… and then it was gone.
Muss & Turner's
1675 Cumberland Parkway
Smyrna, GA 30080
770 434 1114