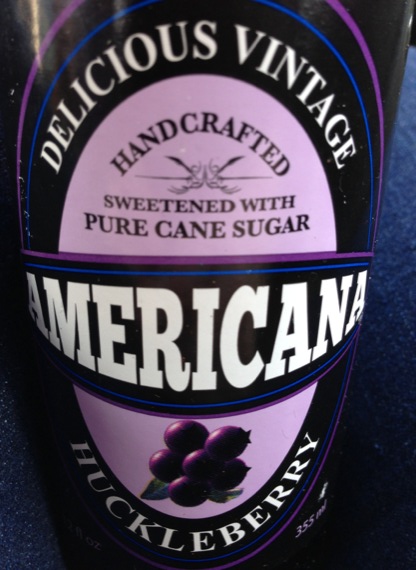 Americana Huckleberry Soda
Finally, a soda that tastes like what it claims to be.  This soda has a true huckleberry (or, wild blueberry) flavor.  At 160 calories, it is quite sweet.  But, the blend of huckleberry and elderberry give this soda real sweet/tart berry flavor with a lovely little floral note in the background.
This would make an outstanding cocktail.
…Hmm, lets go put that theory to the test.
World Market
3330 Piedmont Road NE
Atlanta, GA 30305
404 814 0801