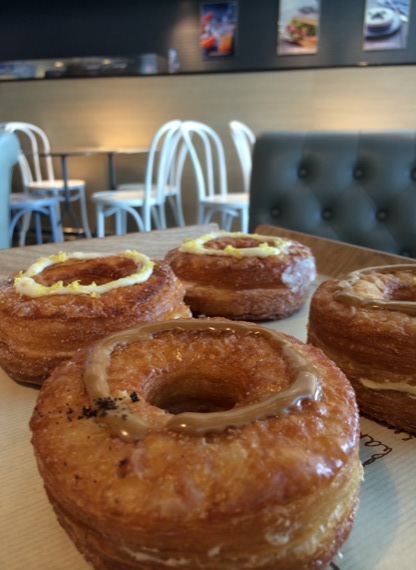 The Paris Baguette Cafe Cronut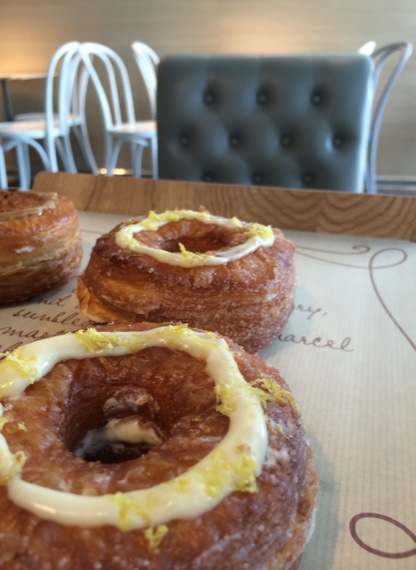 Or Croissant Doughnut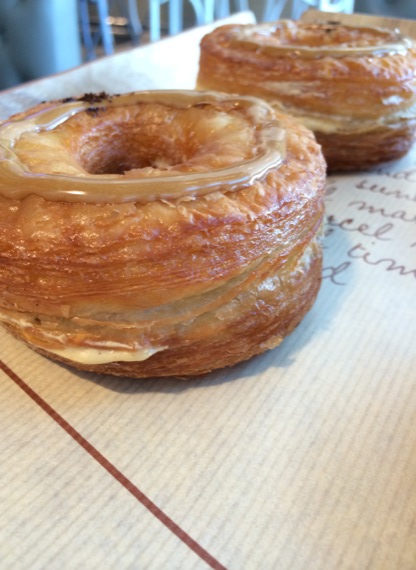 Coffee Cream Croissant Dougnut
Crisp, thin layers flake beautifully on the exterior.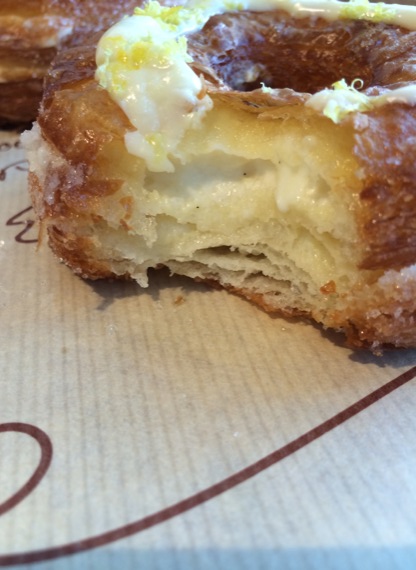 Fluffy layers and generous quantities of cream mingle inside.  This was one extremely rich (bordering on too rich) doughnut.  One of us thought that one croissant doughnut made a deliciously rich and very satisfying breakfast.  The other thought that even just one was a bit too rich and a little bit too greasy.  Also, we experimented with taking two croissant doughnuts to go.  But, this is a doughnut extravagance that you are going to want to consume immediately.  Those delicate layers filled with cream lost their interior volume and got a bit soggy after a couple of hours.
There's a lot to explore at Paris Baguette Cafe.
On another visit, we couldn't resist…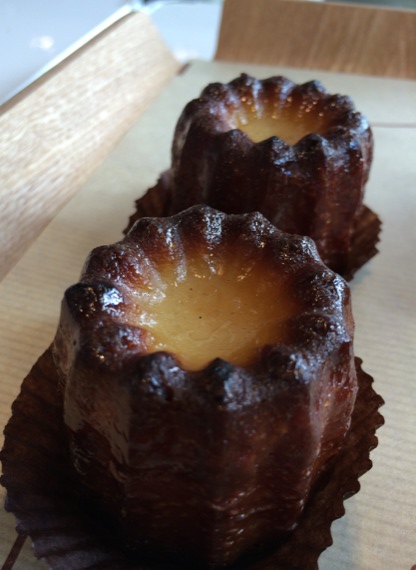 The Canelés
We'll talk about those next time.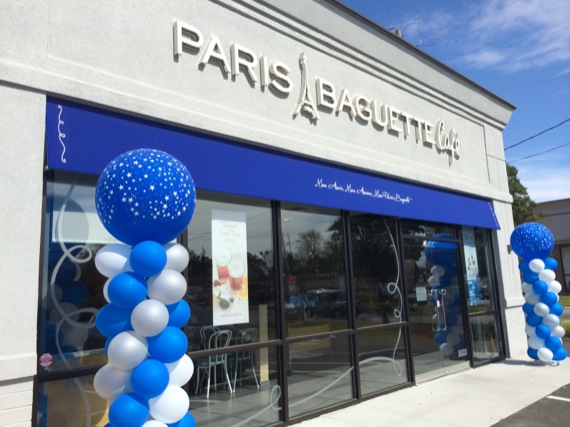 Paris Baguette Cafe
5252 Buford Highway NE
Doraville, GA 30340
770 455 8552