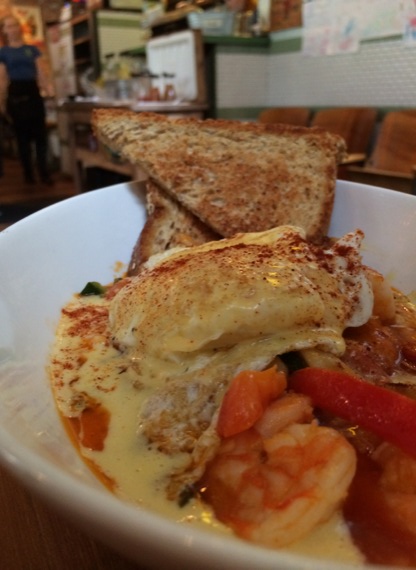 Folk Art's Southern Comfort
(Shrimp & Grits)
Another visit to Folk Art Restaurant, we're rewarded with another delicious breakfast.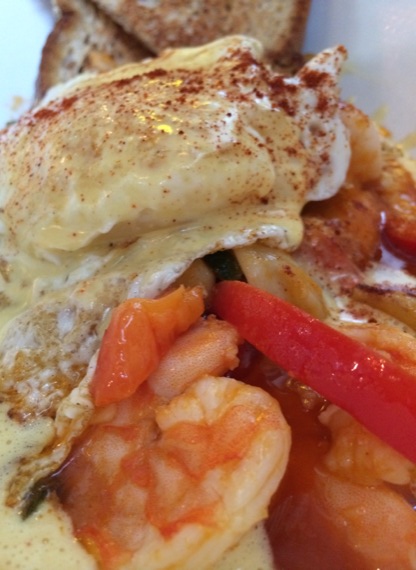 We're Florida transplants.  Even years later, it's still very hard for us to resist the shrimp and grits.  EVER.  This is a lovely version of the dish served with toast.  Somehow, the toast makes this feel more like a breakfast.  With the sauce, eggs and soupier (not our favorite) grits, we put every bite of that toast to good use.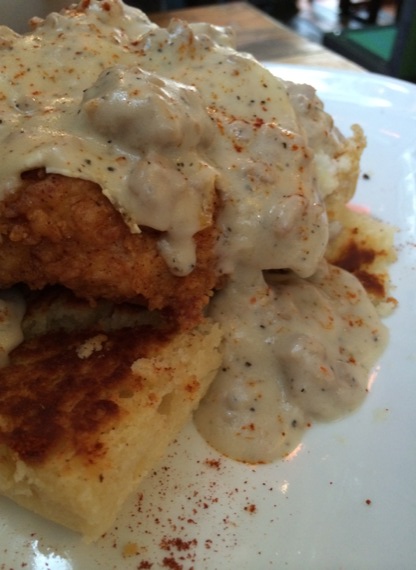 Folk Southern Fried
(AKA The Day Killer)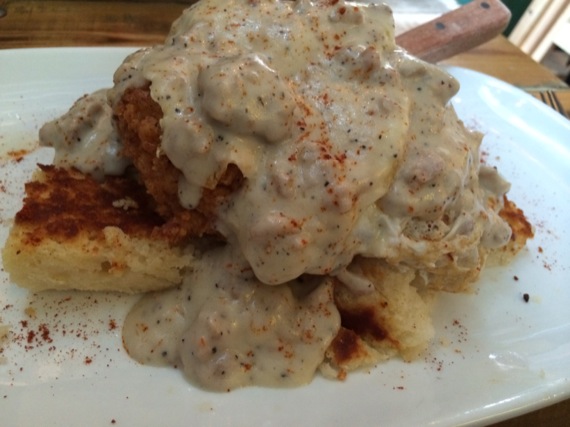 This is one great big mountain of saucy, delicious good things.  We might need to take up marathon racing for an excuse to eat this every day.  Ridiculously rich and so very good.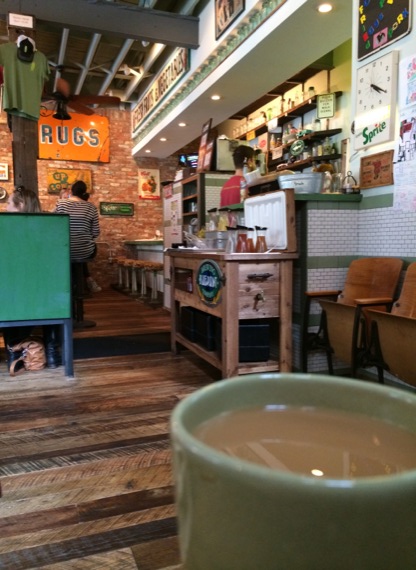 Add coffee and we're happy… very happy.
Folk Art Restaurant
465 North Highland Avenue NE
Atlanta, GA 30307
404 537 4493