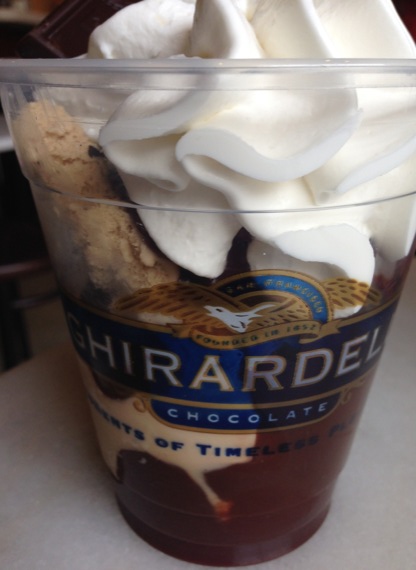 Espresso Escape Sundae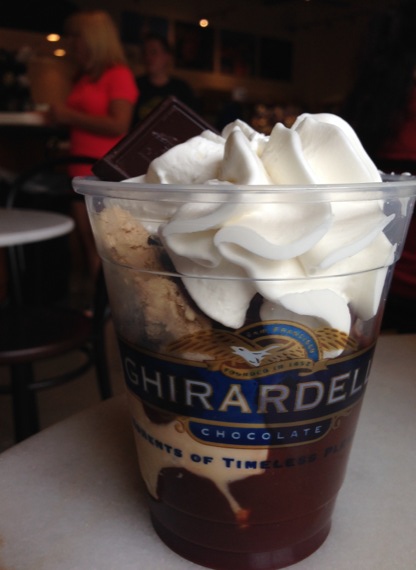 We're not sure why they call this an intense dark sundae.  The espresso chip ice cream paired with milk chocolate-y fudge lacked dark chocolate appeal.  It was topped with a dark chocolate square.  We can only guess that that's the deep dark intense part.  Or, maybe they used the wrong fudgein the making of our sundae?  We just don't get it.  For this new outlet mall, it's a decent sweet treat spot.  But, we wouldn't make a special trip for it.  That's for sure.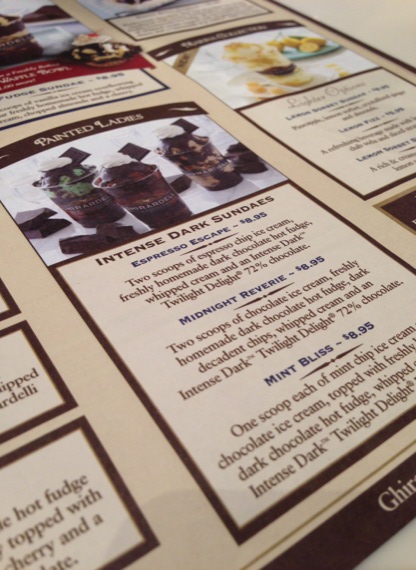 The sundaes appear to be much more generous in the photos.  Was ours skimpier than the picture?  By far.  Then again, with the outlet mall discount, the real price is $7.58.  So, I guess along with the price, they downsize the sundae size.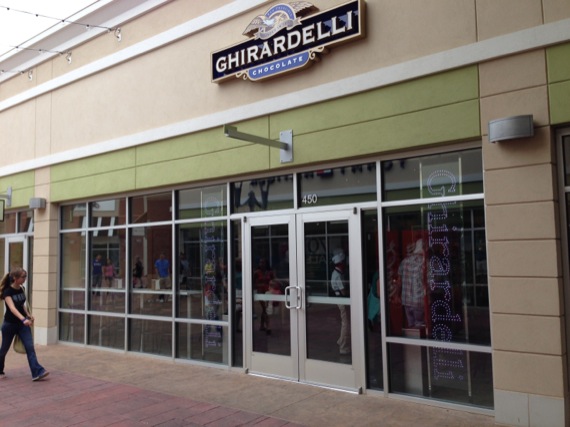 Ghirardelli Chocolate Outlet & Ice Cream Shop
915 Ridgewalk Parkway
Woodstock, GA 30188
770 591 7281