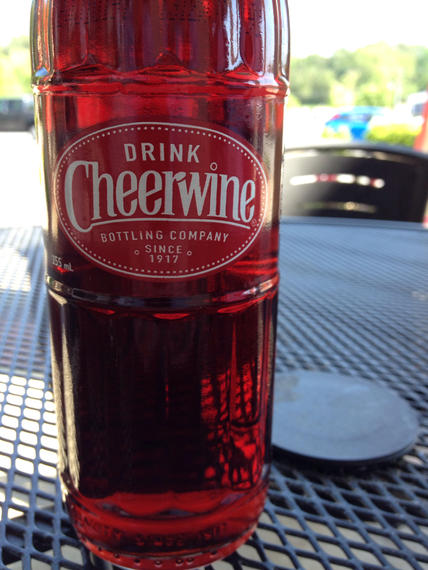 Cheerwine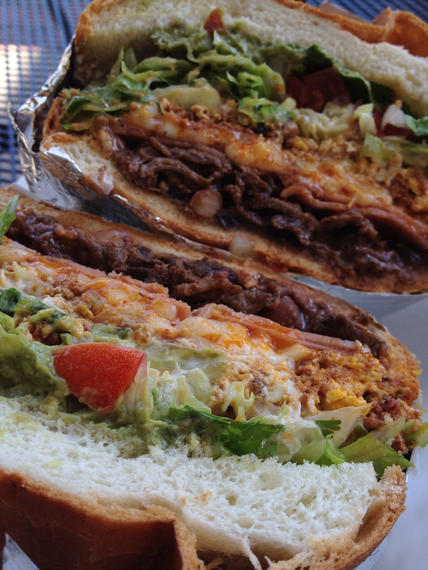 Torta Cubana
From the top layers of guacamole, lettuce and diced tomatoes to the bottom layer of beef, this was one killer sandwich.
(And, it's more than enough (too much, really) after a morning hiker or two up Stone Mountain.)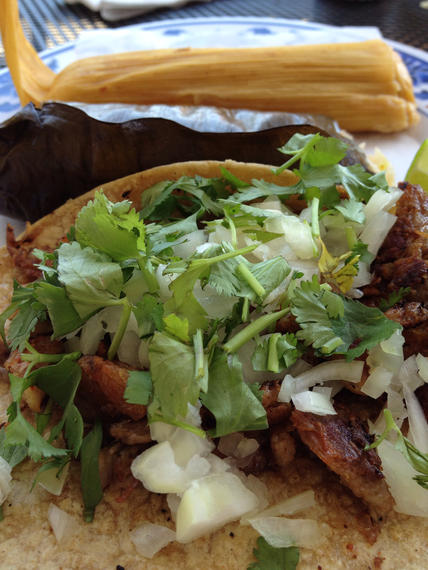 Combo # 1
(One Salvadoran Tamale, One Mexican Tamale & One Carnitas Taco)
Once again, every element of this dish was even better the second time around.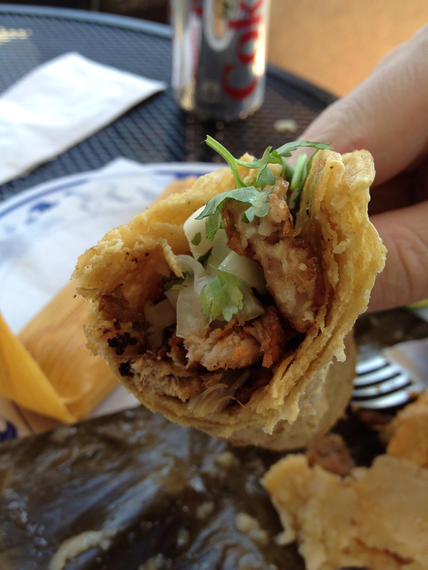 Crispy Bits & Tender Pork
We're happy.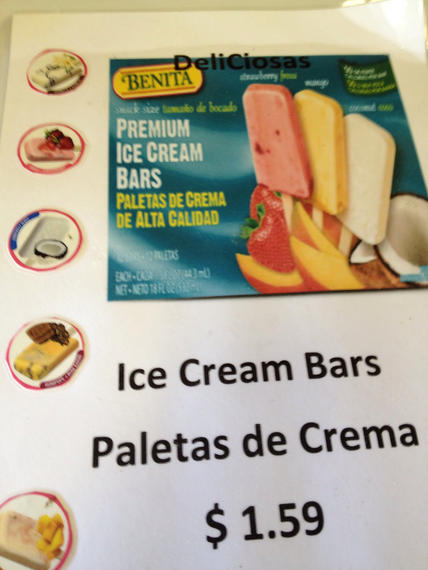 Paletas de Crema (Lots of Flavors)
(Wow, someone forgot to focus.)
Rosita Taqueria Y Pupusas
Suite 110
4121 Stone Mountain Highway
Lilburn, GA 30047
770 979 2900 or 678 344 7080