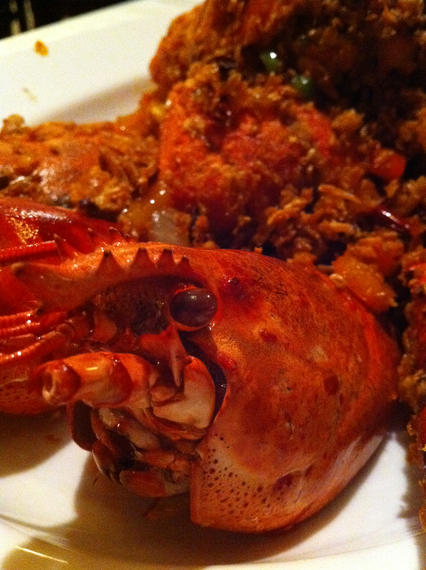 Crispy Lobsters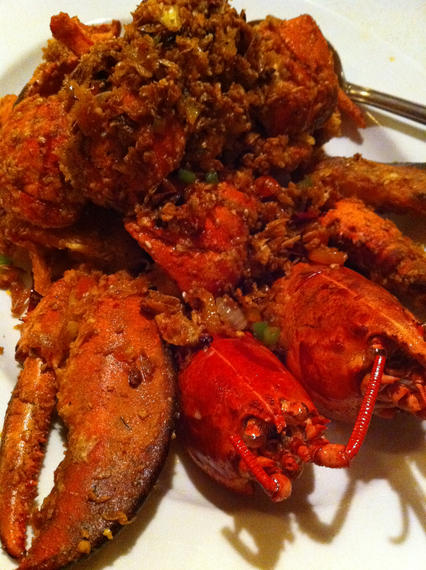 Chopped into good-sized pieces, deep fried and topped with crispy garlic and shallots… you wanna talk about finger lickin' good.  This is it.  We weren't going to let those delicious droplets of lobster scented oil go to waste.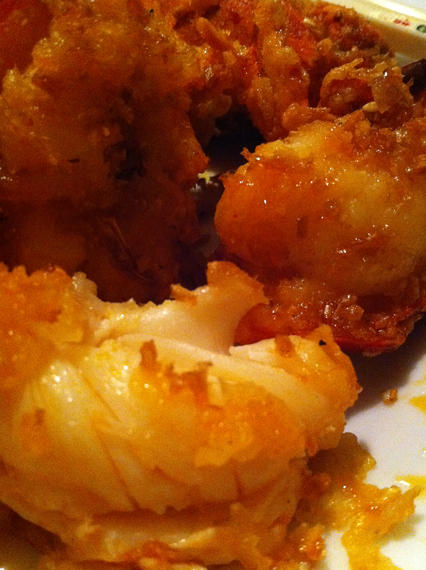 Tender Chunks Of Tail Meat
A few pieces of claw meat were a touch overcooked, but, still delicious.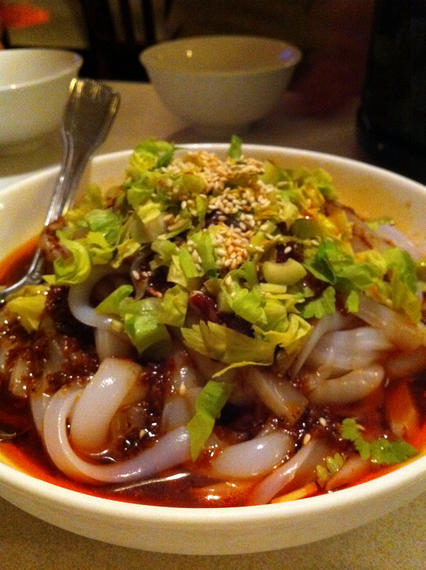 Cold Konjac Noodles In Chili Oil
(Topped With Celery Greens and Sesame Seeds)
Spicy Pickled Vegetables
Both of these spicy nibbles were a great way to cut the richness of those two gorgeous deep fried lobsters.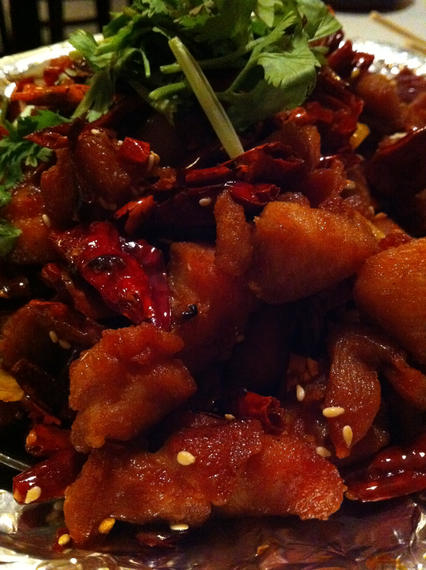 Sichuan Pepper Chicken
These chunks of chicken are deep fried (but, not breaded).  Then,  they're tossed with sesame seeds, red chili peppers, Sichuan peppercorns, crispy garlic and topped with cilantro.  The gorgeous floral evergreen freshness of those sichuan peppercorns and the toasty red chilies are divine paired with that bright green flavor of cilantro.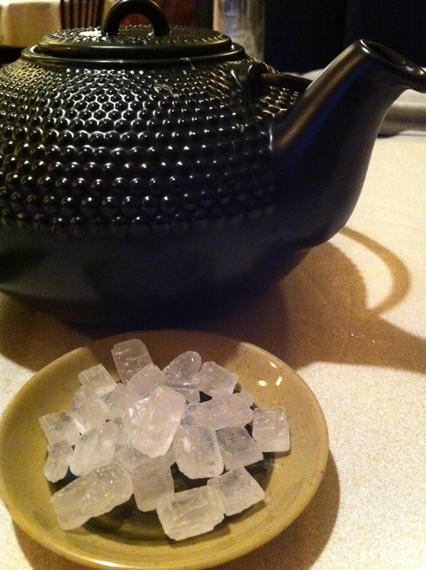 Chrysanthemum Tea With Sugar Crystals
So lovely, this was a deliciously refreshing end to our meal.
Sichuan House
5900 State Bridge Road
Duluth, GA 30097
678 417 7168