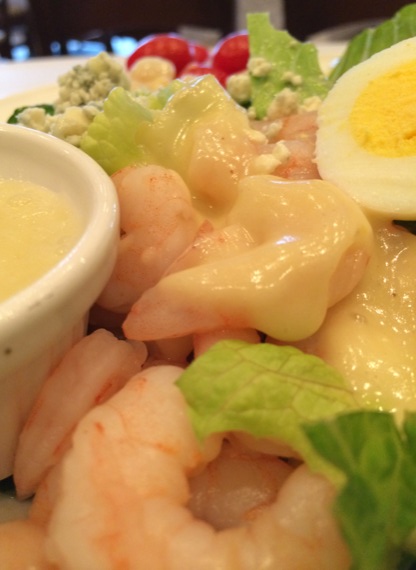 Seafood Cobb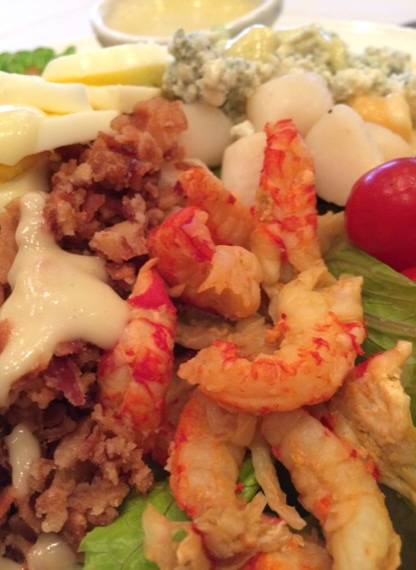 This salad comes complete with tender crawfish, scallops, baby shrimp, bacon, boiled egg slices, grape tomatoes and bleu cheese.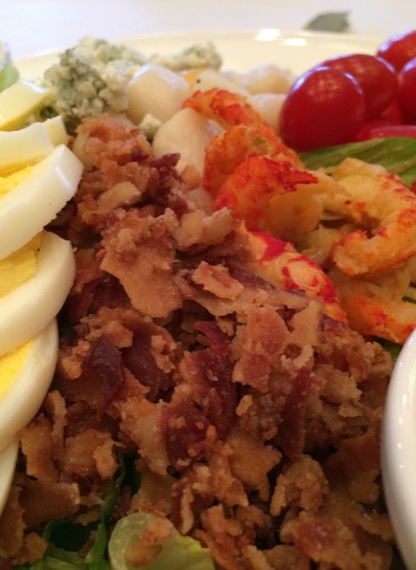 If you ignore most of the bacon and dress the salad lightly with the lemon vinaigrette, this  could be a light(er) meal.  Give in to temptation and eat those crispy bits of crumbled bacon and all bets are off.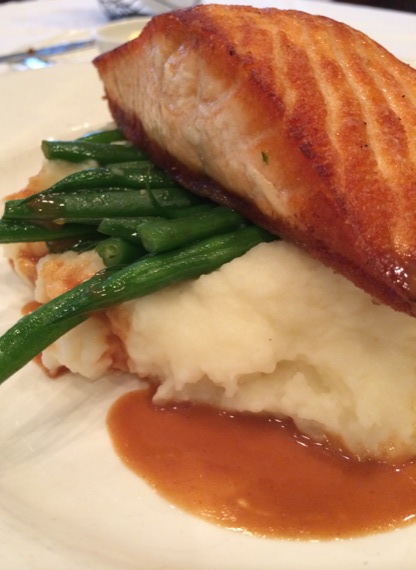 Salmon With Apple Cider Reduction
The crispy golden brown sear on the exterior yields to your fork.  It reveals salmon cooked to that perfect moment in time that's halfway between medium rare and medium.  Delicate, flaky and moist, it was pure pleasure to eat.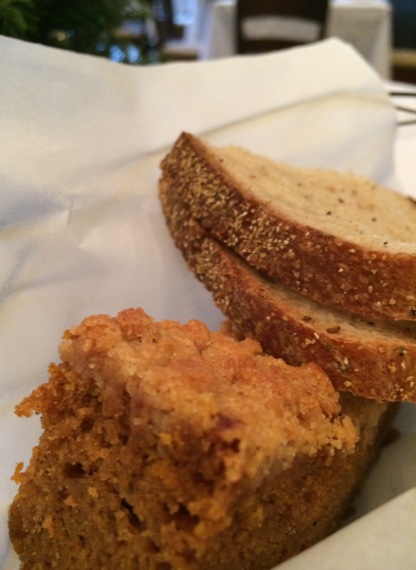 The bread basket includes a couple squares of sweet crumb cake rich with winter spices.  Those were two lovely last bites.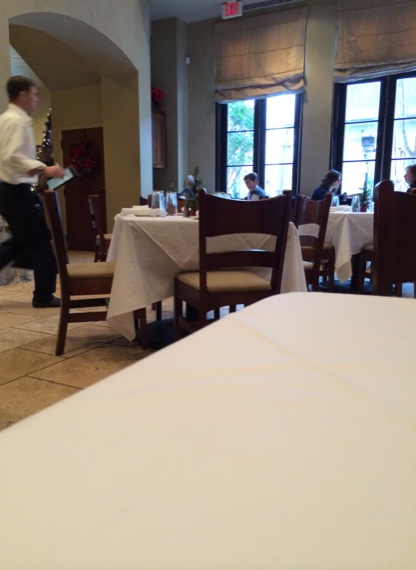 If you can sneak away for a long lunch, this is a great place to take shelter from that never-ending chill that's floating in the air.
Grace 17.20
(Grace 1720 at The Forum)
5155 Peachtree Parkway
Peachtree Corners, GA 30092
678 421 1720