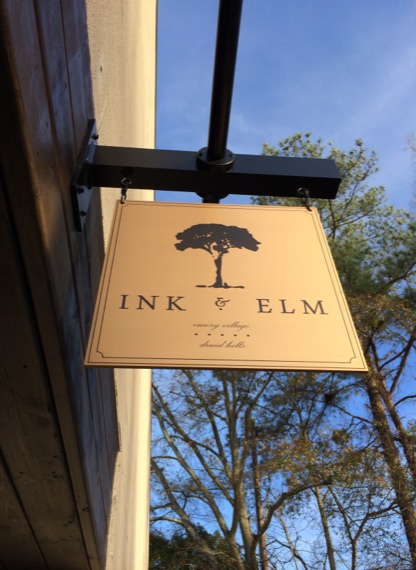 Ink & Elm
Ink and Elm is a beautiful restaurant that welcomes you from both front and back.  This entrance offers a reprieve from the cold on the backside to access their shared lot.  Sharing the space with Bad Dog Taqueria, Rise & Dine, and a little Starbucks requires parking to come with one part luck and a bit of a wait (even at 1:30pm on a weekday).
(Valet begins at 6pm.)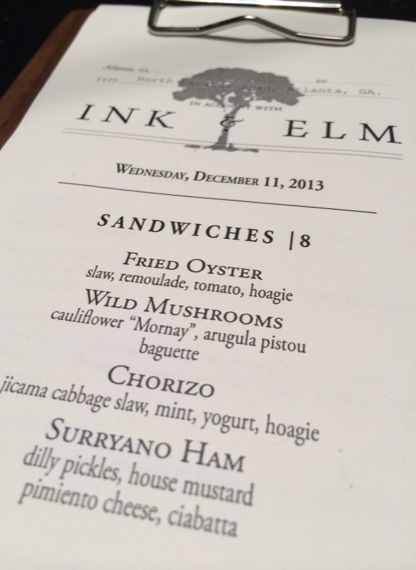 Tavern Lunch
Sandwiches…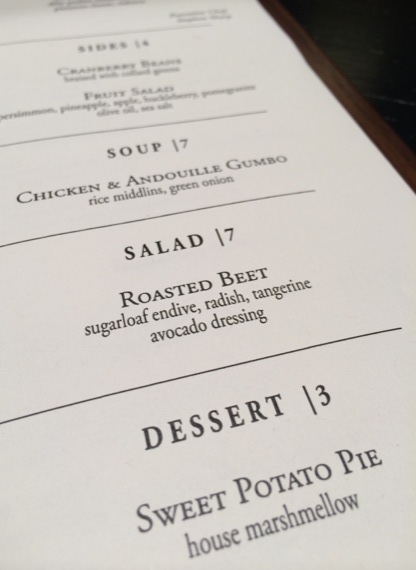 Soup, Salad, Sides & A Dessert Of The Day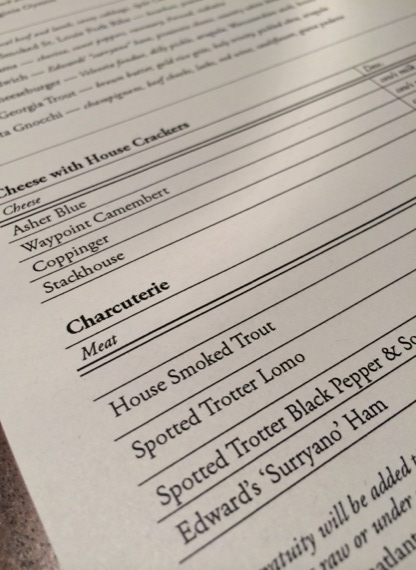 But, First, Charcutrie, Please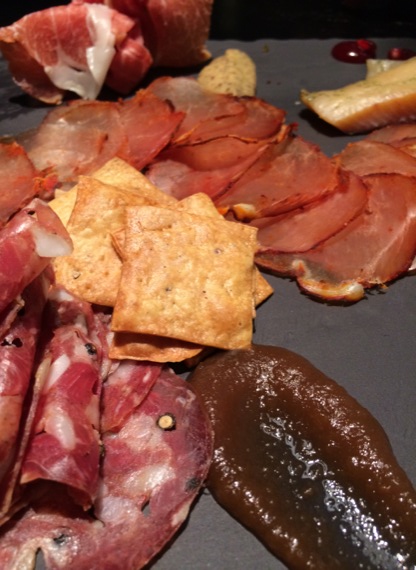 Each one of Five Paired With A Condiment To Call Its Own
It's all good.  Too good.  Add a couple more buttery slices of toast and this could be a decadent lunch for two light eaters.  We enjoyed every bite.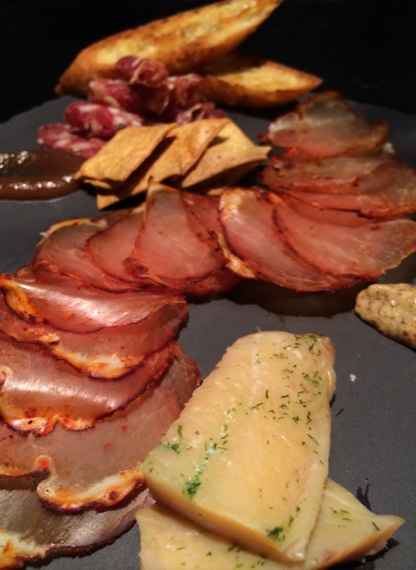 But, it was Ink & Elm's own smoked trout speckled with very finely minced green herbs (dill or fennel fronds?) that kept us talking and craving more.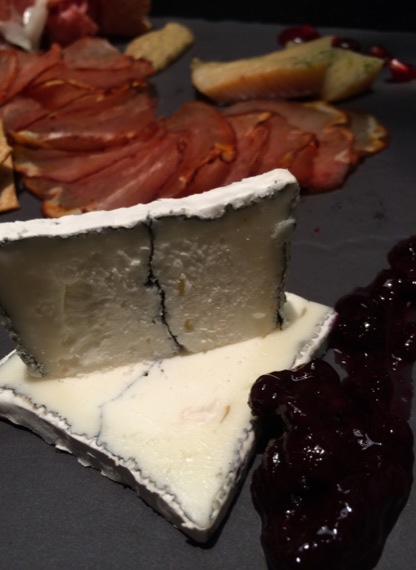 Spinning Spider Creamery's Stackhouse
This divine bloomy rind cheese is still on our minds.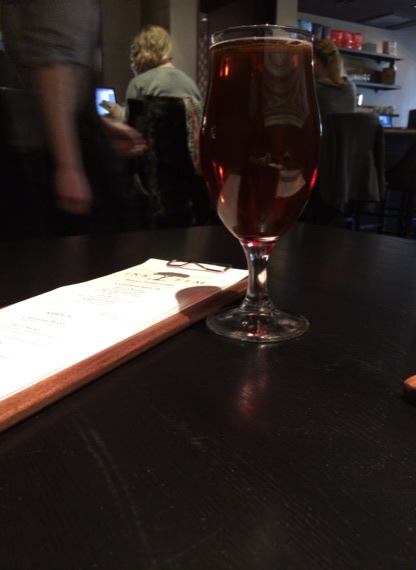 New Holland Brewing's Cabin Fever Brown Ale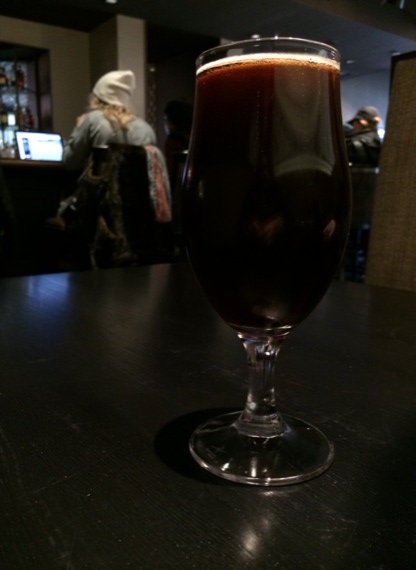 Wild Heaven's Ode To Mercy Imperial Brown Ale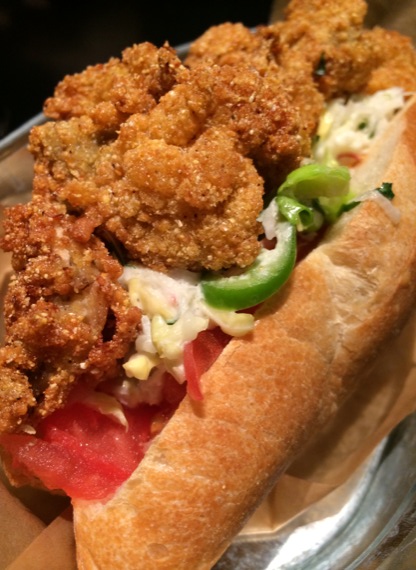 Fried Oyster Sandwich With Slaw,Remoulade, & Tomato
Each fried oyster poses in gorgeous arrangement on an unmistakably super-fresh baguette with shatteringly crisp exterior and a soft, tender interior.  Not too spicy, the slivers of serrano chili gave the slaw great character with a lovely, fresh kick.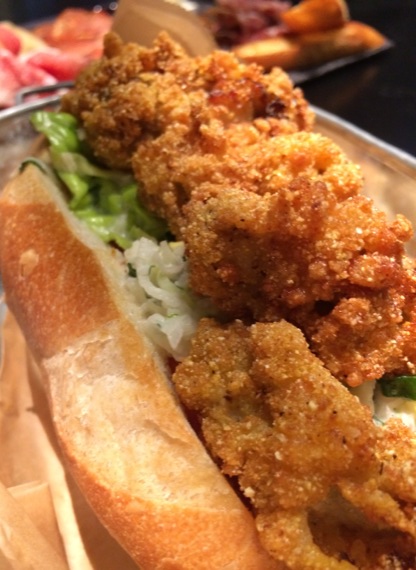 A tender green leaf tucked underneath kept the baguette light and fluffy while offering an added crunch.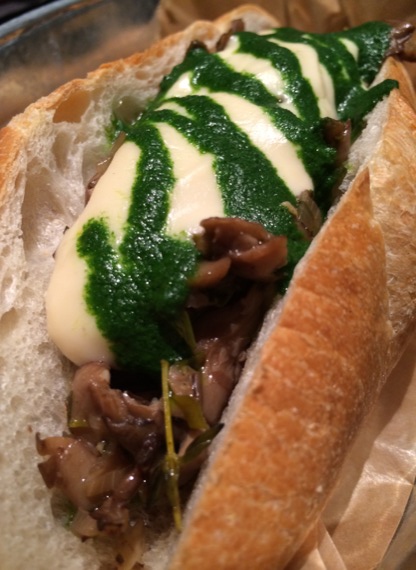 Wild Mushroom With Cauliflower Mornay & Arugula Pistou
On the same baguette, this was equally (if not even more) divine.  Creamy richness from the cauliflower mornay blends effortlessly with woodsy mushroom slivers, this is definitely in the running for best sandwich of the year.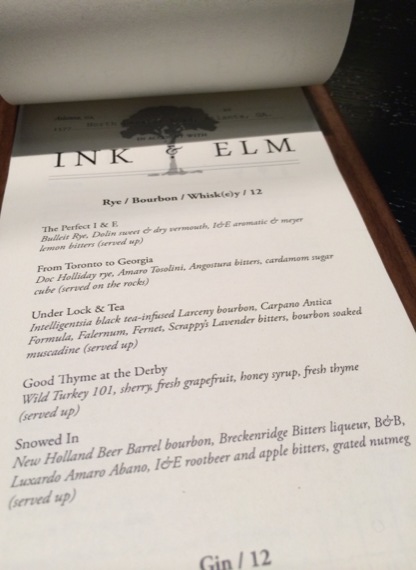 It's only Wednesday?  Oh, well.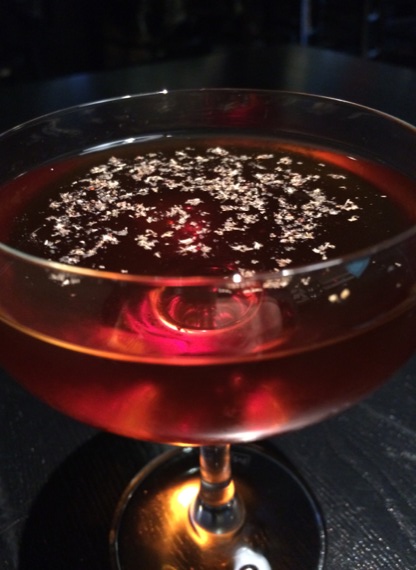 Snowed In
We wish we were.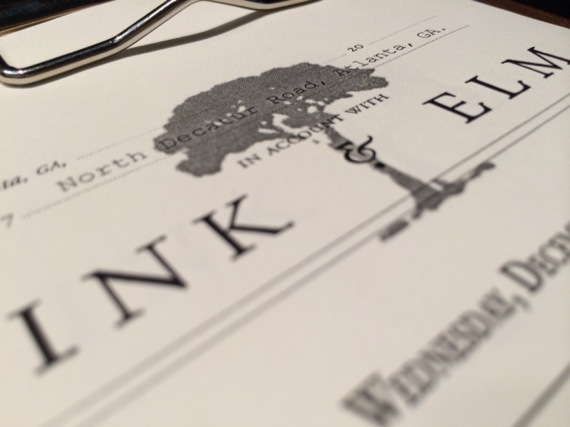 Ink and Elm
Emory Village
1577 North Decatur Road
Atlanta, GA 30307
678 244 7050