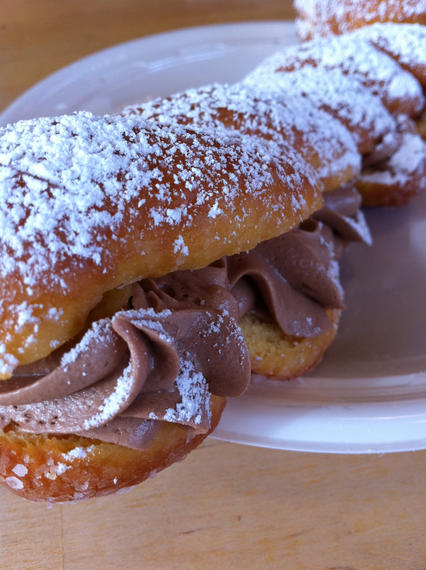 Nutella Twist
In a word… phenomenal!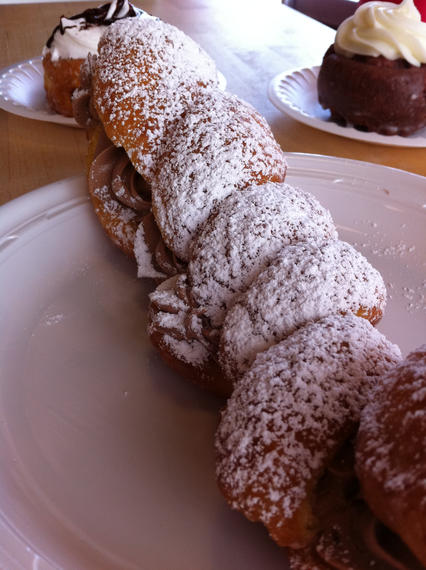 To Add Another Word… Never-Ending
From doughnut to the delectable, fluffy nutella cream this is doughnut perfection.  We're not sure what sort of black magic they summon up to create these glorious doughnuts.  But, the doughnut itself is richer, tastier, and in every way more delicious than any other we've ever (seriously, EVER) eaten.
The beautiful golden color of this twist was the first indication that this doughnut would be something special.  It's clearly rich with butter, eggs, or both.  And, the well-developed flavor of Dutch Monkey Doughnuts replaces that raw doughy unpleasantness that other doughnuts possess.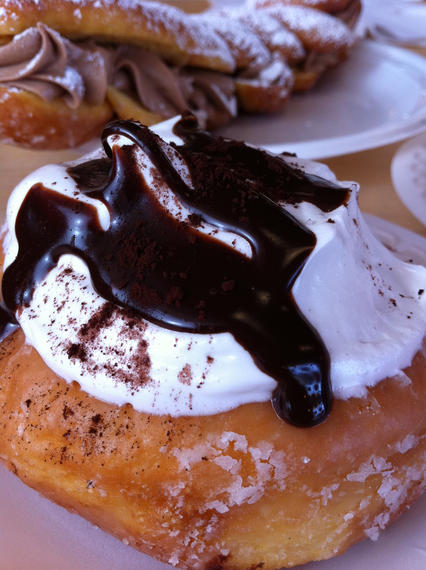 Chocolate Cream Pie Doughnut
Filled with bittersweet chocolate pudding and topped with sweet cream, this is another work of genius.  It would not be an exaggeration to describe these doughnuts as "peerless".  They really are that good.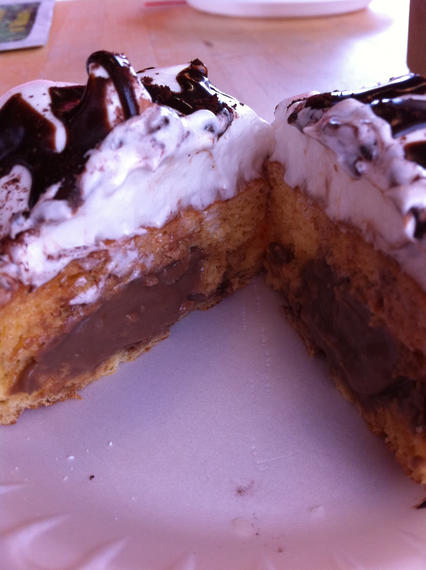 Chocolate Puddin' On The Inside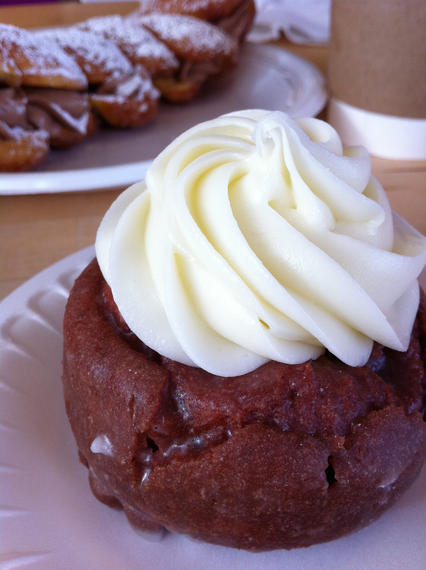 Red Velvet Cake Doughnut with Cream Cheese Icing Mountain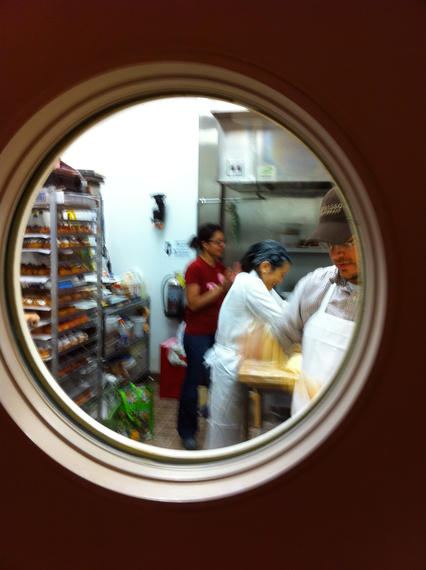 The Doughnut Making Geniuses Busy At Work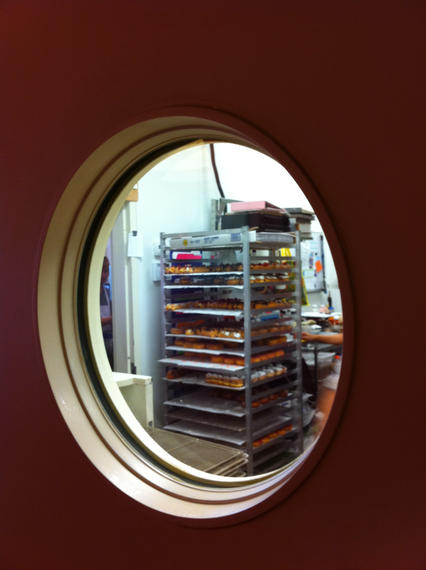 Stacked Up And Ready To Go
…In Our Bellies
Look For The Baby Monkey
A world of thanks to Chloe Morris & Jennifer Zyman for finding the singlemost very BEST reason EVER to venture this deep into the burbs.
The Nutella Twist, Chocolate Cream Pie Bismarck, and Red Velvet Cake Doughnuts were daily specials.  Be sure to check out their daily specials before you visit Dutch Monkey Doughnuts.
Update:  The Nutella Twist is now a regular.
To Check Daily Specials:
Visit The Dutch Monkey Doughnuts website or facebook
Dutch Monkey Doughnuts
Suite 502
3075 Ronald Regan Blvd
Cumming, GA 30041
404 482 3650