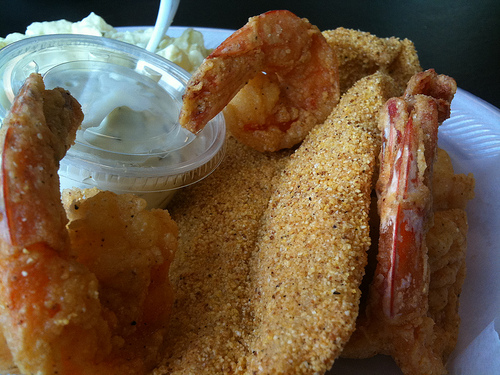 Crispy fried fish & shrimp with a side of carbs?  Yes, Please.
While there is nothing complex about this meal, the fish and shrimp were served steaming hot, super crisp and perfectly cooked.  With two frying options, these two plates (above and below) demonstrate the "crispy"  fried option.  The dominantly cornmeal breading was nicely seasoned with salt and a little bit of pepper.  A sprinkle of cajun spice would be nice… or, a simple little dusting of paprika and cayenne as a finishing touch.  But, oh well… we can live without it.  The one one minor complaint?  The potato salad was a bit heavy and sweet.  That didn't stop us from eating every bite.  We found ourselves craving the savory/salty cornmeal-crusted shrimp even more with each bite of potato salad.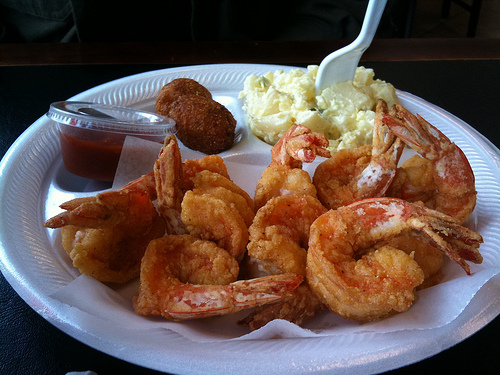 And, these shrimp are seriously good.  No bells & whistles… Crawfish Shack is all about the food.  Do you really need anything more?  You do?  Well, there's always tomorrow for that.
Crawfish Shack
4337 Buford Highway, Ste 170
Atlanta, GA 30341
404 929 6789