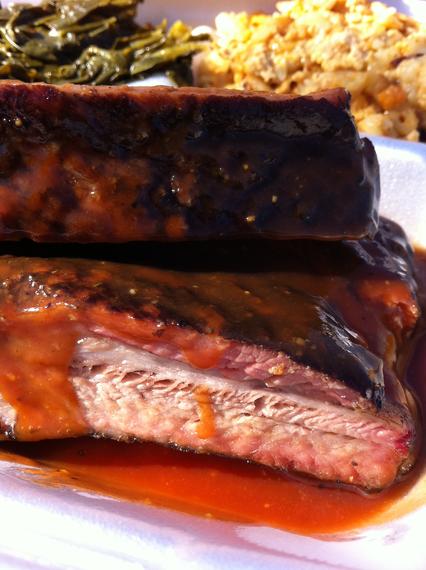 Rib Plate with Mac & Cheese and Collard Greens
Tender, smoky and full of flavor… what more could you ask for in your bbq'd ribs?  The baked mac & cheese had plenty of toasty brown cheesy bits and collards had that distinctive old-fashioned style bitterness.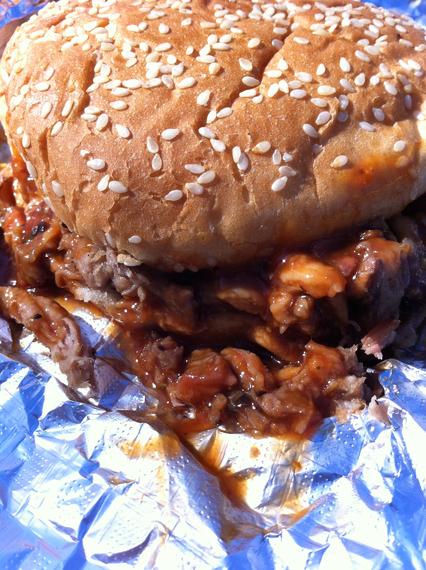 "Peggie's Jumbo Pork Sammich"
The edges had a heavy dose of sauce, but, the interior was pure tender, smoky pork.  We both loved the sandwich.  One part sloppy joe-esque bbq sauce… 3 parts smoky pork bbq.  We didn't notice much crispy bark.  But, it was barely missed.  These sandwiches could easily become a habit.
We ended the meal with a hunk of lightly glazed lemon bundt cake.  Fresh & moist with a tender crumb,  we had no problem scarfing down every last bite.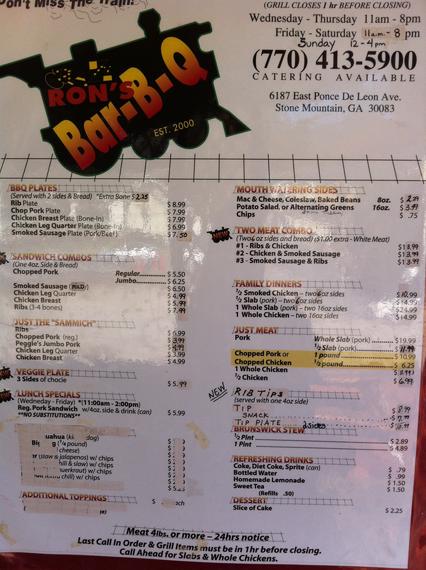 Crazy Ron's BBQ Menu
Check out their hours.  They close early… especially on Sunday.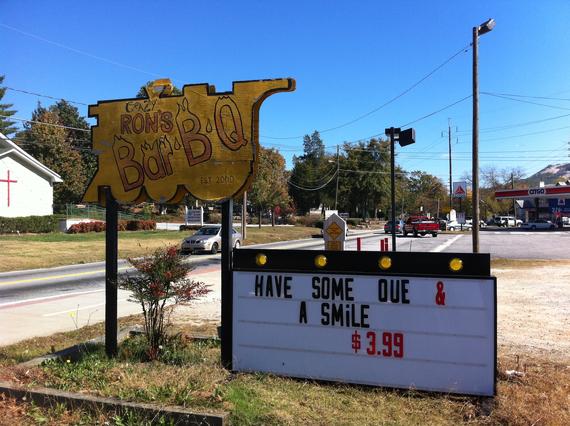 Crazy Ron's Handmade BBQ Sign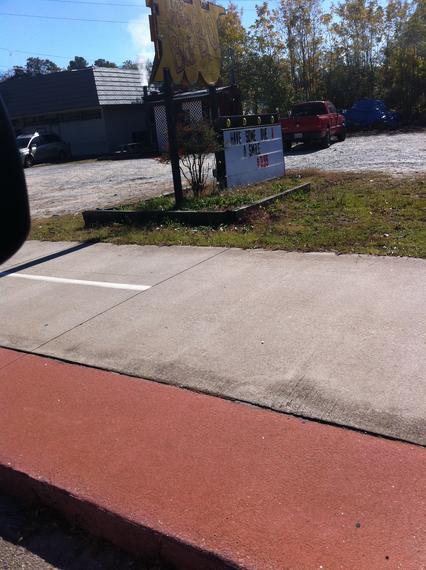 Big Flavor… Small Space
Their sign almost dwarfs the small building decorated to resemble a bright red train car.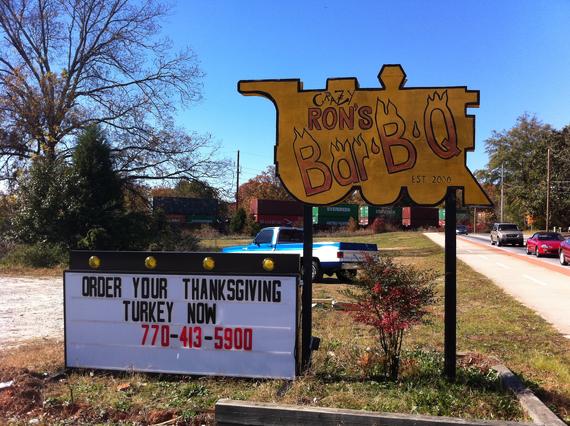 And, if you hurry…. you might be able to order a smoked turkey.
Crazy Ron's Bar-B-Q
6187 East Ponce De Leon Avenue
Stone Mountain, GA 30087
770 413 5900