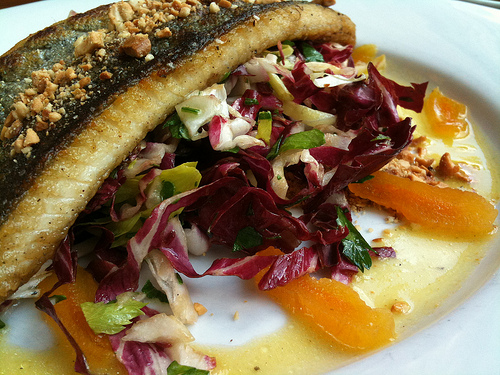 Crispy Skin Mountain Trout with apricot vinaigrette
Trout makes the perfect vehicle for showcasing crisp skin.  Delicate and thin, the trout's skin browns nicely and adds another element of texture.  The tasty golden bits are perfectly matched with roasted cashews and apricot.  This was our favorite dish of the night.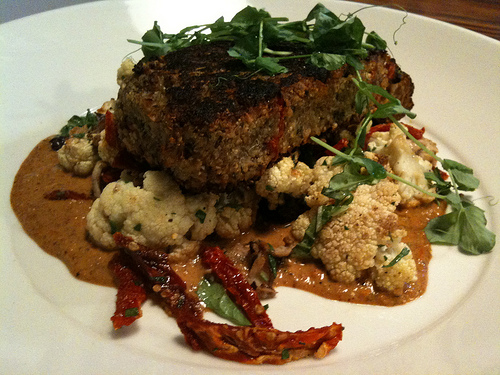 Veggie Loaf with quinoa and pecan romesco on a bed of roasted cauliflower, sun-dried tomatoes and shitake mushrooms
While this might not be the prettiest dish, it is incredibly rich and satisfying.  The serving is extremely generous bordering on ginormous.  And, Leon's pecan romesco turns this roasted cauliflower into a vegetable that I'd happily eat every day.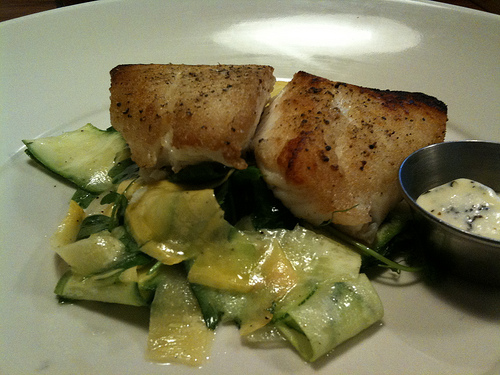 Golden Brown Halibut with shaved zucchini and summer squash
Rich with butter, thyme and lemon, the slight bitterness of the zucchini was a pleasant distraction that held its own next to the halibut.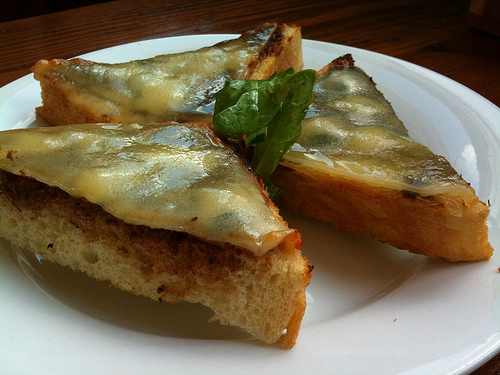 Pig Smorgas with pineapple, cherry jam and gruyere
While the flavors of sweet cherry jam, tart pineapple, salty ham and gruyere pleased us.  This dish could have benefited from another minute or so under the broiler.
Leon's Full Service
131 E Ponce De Leon Ave
Decatur, GA 30030
404 687 0500