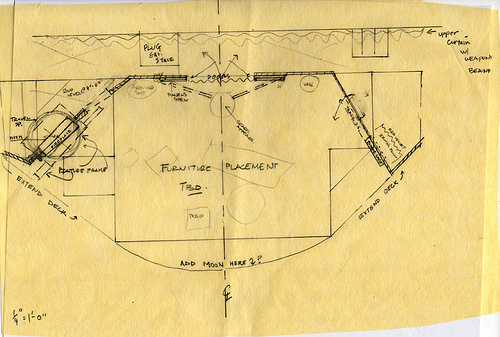 Take a sneak peek at the set design for "The Mystery of Irma Vep" by clicking on the sketch above!  (Set Design by Axis Studio Design)
The Mystery of Irma Vep will first hit the stage at Shakespeare Tavern on June 4 & 5 for two preview performances.  And, opening night will be June 6, 2009.
Charles Ludlum's penny dreadful
"The Mystery of Irma Vep"
Directed by Heidi Cline
Produced with Samuel French, Inc
Starring:   Jeff McKerley and Dolph Amick
This campy satire in two acts pokes fun at Victorian melodrama, early suspense/horror films, and other film genres.  Alfred Hitchcock's film Rebecca is one of the play's targets.
The name Irma Vep (an anagram of vampire) was first used in a series of silent films from 1915-1916.  Ten episodes were created.  Each episode runs approximately 40 minutes, totalling close to 6 1/2 hours of film.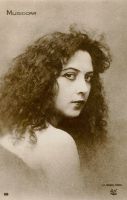 Irma Vep was played by Jeanne Roques using the stage name Musidora.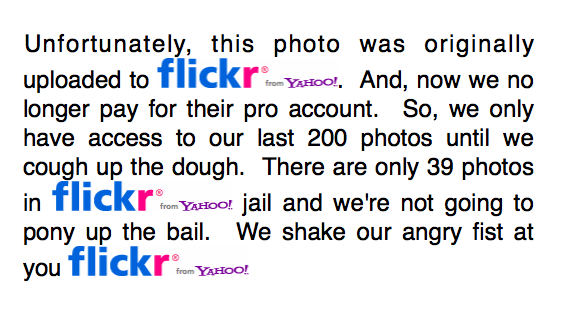 "Who, what, when, where?"
This poster (shown above) was plastered to Paris walls in November of 1915 to create a buzz for the film's opening.