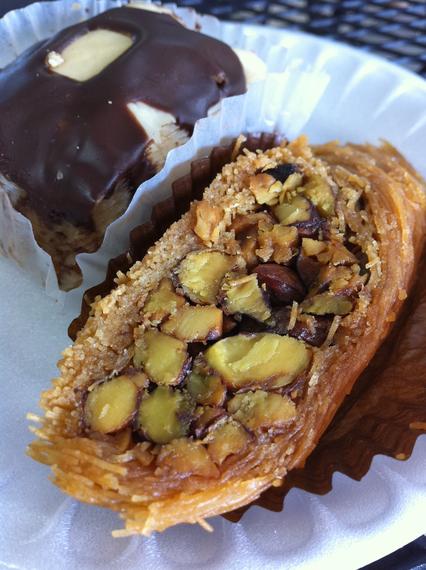 Lovely and delicious, shreds of crispy dough are stuffed with pistachio and drizzled with honey.  The nutty richness of the pistachios keep this pastry from dipping into the too sweet category.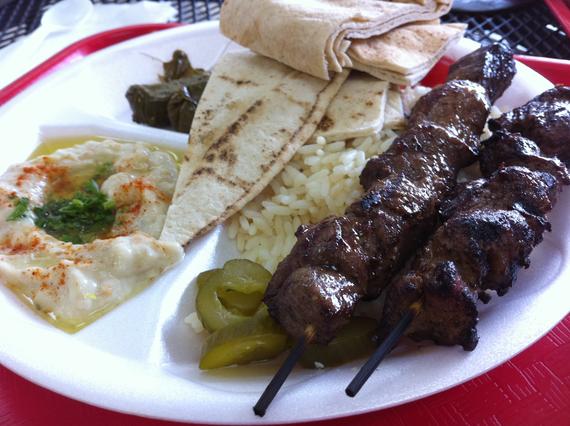 Each nicely charred piece of tender lamb on the kabob has a touch of pink at its core.  For this dish, we chose baba ghannouj and little stuffed grape leaves.  The tartness of both helped to add a glimmer of light to the rich lamb.  We both loved the rush of tart vinegar and lemon.  These were a hit with us.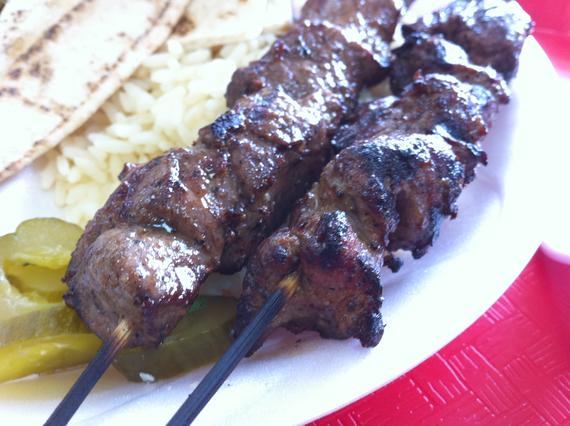 The lamb kabobs deserve a closeup.  (even if it is a bit over-exposed)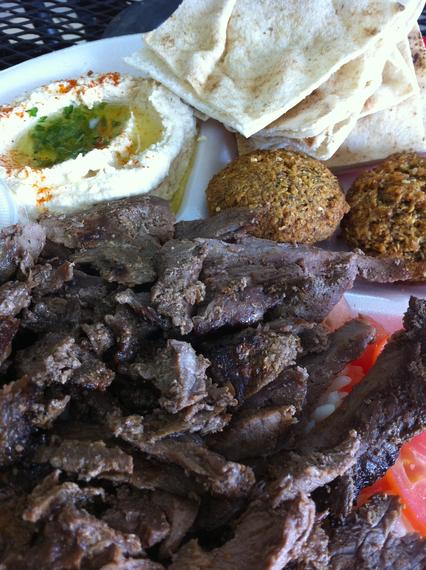 Beef shawarma, hummus and falafel…
The small falafel guaranteed a bit of crunch in every bite.  With a generous heap of whole sesame seeds, the falafel had a great smoky, nutty taste.  Also rich in tahini, the hummus was a nutty and lemony mouthful of ground chickpeas.  I'm always amazed by my love of this simple dish.  Yum.  The beef shawarma was a bit on the tough side.  But, the rich spice rub added a ton of flavor.
This little shop jams a lot of goodness into an unusual space.  It's a bakery, grocery & sandwich shop all in one.  It's a real gem in the desolate strip mall it inhabits.
Oh yeah, they have hookah pipes and tobacco, too.
Mediterranean Bakery & Sandwich
3362 Chamblee-Tucker Road
Atlanta, GA 30341
770 220 0706