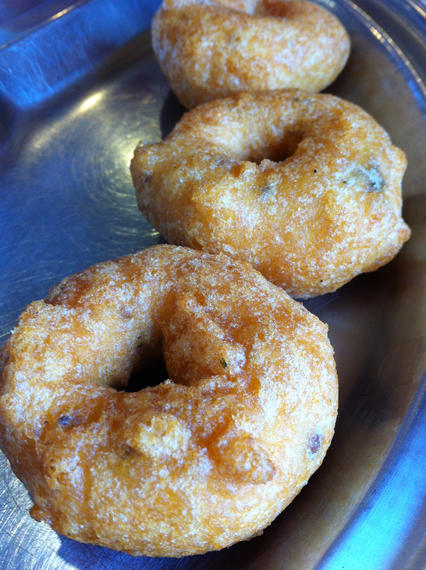 Mysore Bonda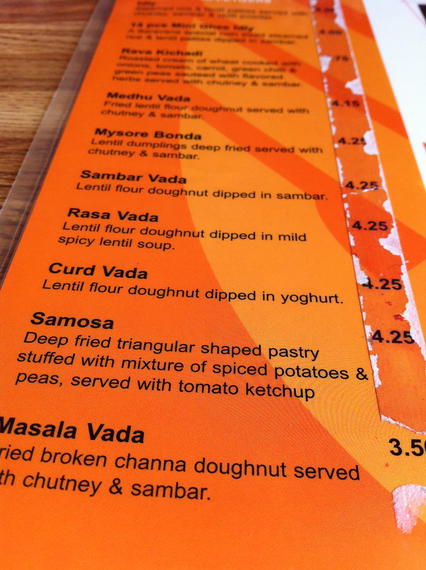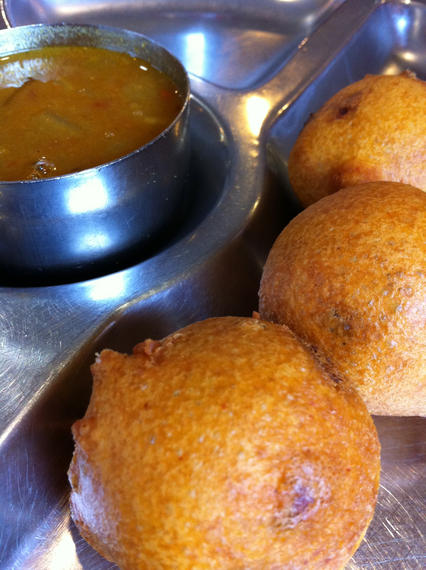 Vegetable Bonda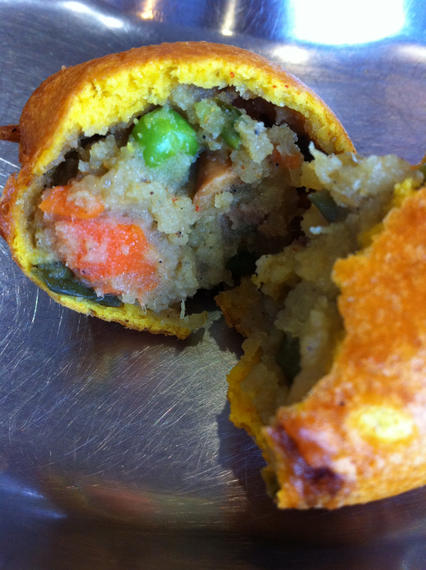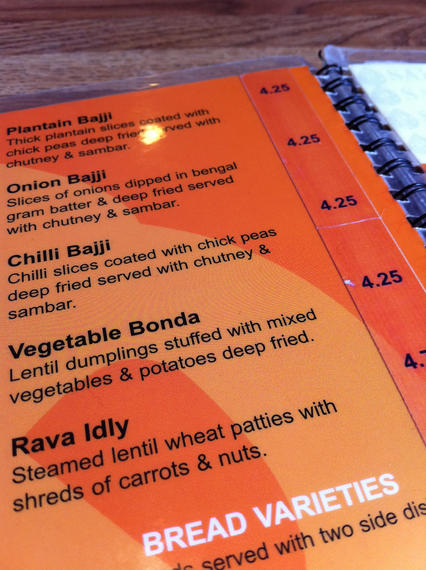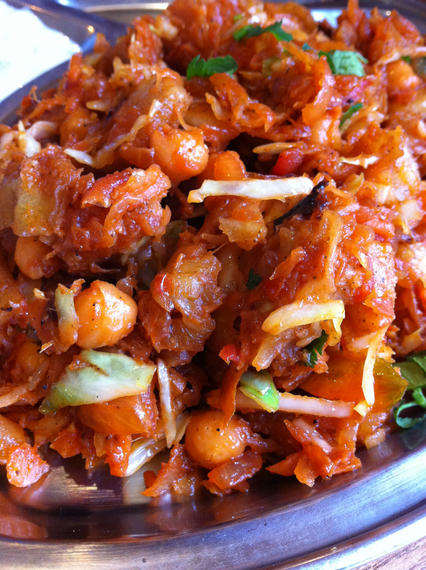 Mixed Vegetable Parotta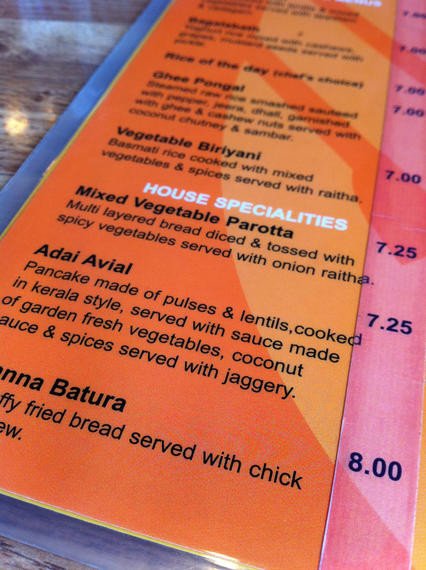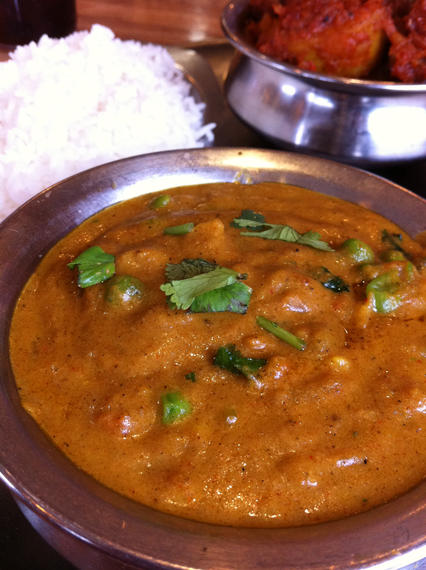 Gobi Mutter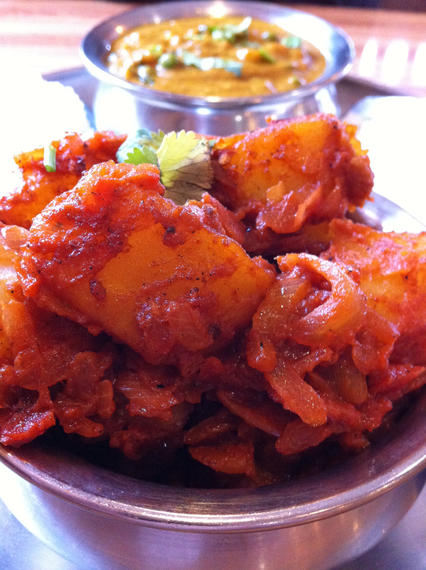 Devil Potato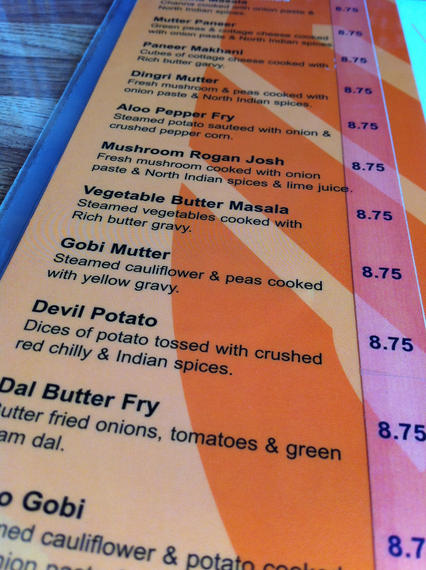 With a name like Devil Potato, you might expect something fiery hot.  Not here.  This was an unexpectedly mild, yet tasty dish of potatoes and onions in a thick sauce of tomato, chilies, and spices.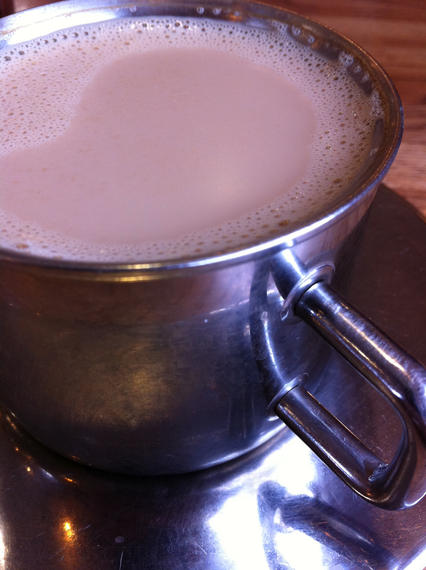 And, Special Milk Tea
The tea was the one real disappointment.  We've ordered this tea many many times.  And, this was the first time it wasn't quite right.  It was bland and watery.  We both noticed that it was significantly less creamy and flavorful than we've experienced on every other visit.  There was barely a hint of cardamom.
Saravana Bhavan
2179 Lawrenceville Highway
Suite V
Decatur, GA 30033
404 636 4400