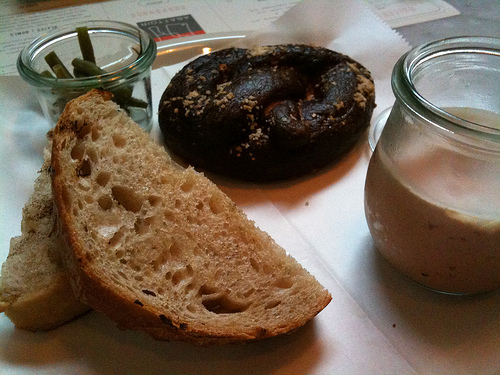 Potted Chicken Liver & Foie Gras Pâté with grilled bread
The touch of smoke from the grilled bread play off the creamy richness of the pâté.  All at once, rich, buttery, and delicate with an air of sweetness that just barely presents itself.  (Possibly from a reduction of armagnac, to dissipate the alcohol.)
Also, noteworthy, the pretzel in the rear was fresh from the oven.  Hot, thick-crusted and crisp with a soft, chewy interior, this perfectly fresh-out-of-the-oven pretzel puts the room temperature (resulting in a softer, chewier product) version of this pretzel sold at Star Provisions to shame.  But, now I know what a few minutes in the oven can do to these little beauties.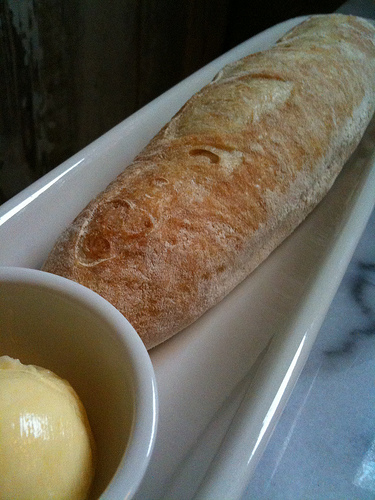 Bread & Butter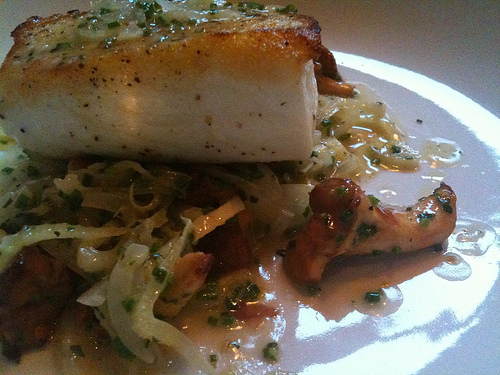 Halibut with shaved fennel & chanterelles
This might just be the best halibut we've eaten in Atlanta.  The harmony of rich butter, the freshness of the shaved fennel and a bit of earthiness from the chanterelles.  Lovely.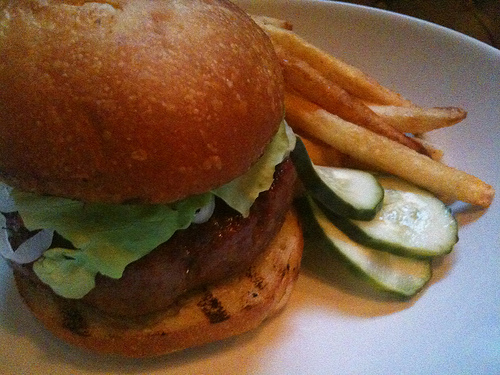 Abattoir Burger
The blend of beef and pork adds a distinctive richness to this burger.  And, a unique mousseline-like quality seems to result from the finely ground meat used in its preparation.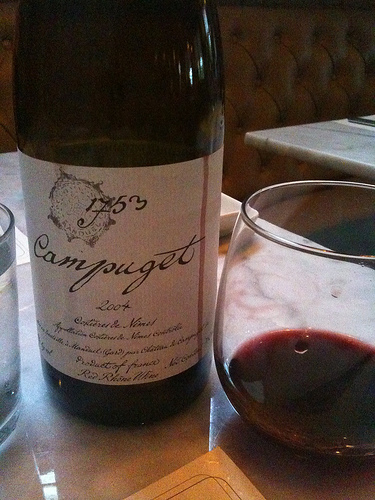 Campuget, 1753 — Earthy, spicy, and complex
Returning Soon — To sample the hazelnut meringue sundae.
Abattoir
1170 Howell Mill Road
Atlanta, GA 30318
404 892 3335