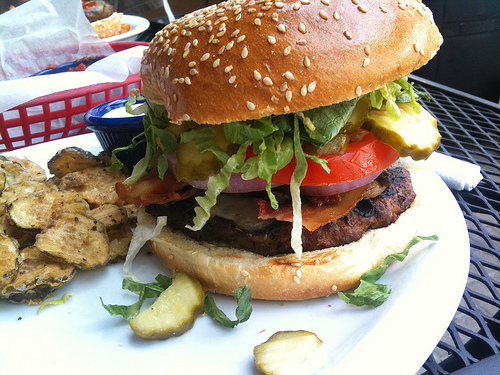 Fried Pickles & Burger with More Pickles
The fried pickles were best hot out of the fryer.  As they cooled, they got a bit soggy & the sourness became overwhelming.  Meanwhile, the burger was generously loaded with more pickles than I've ever seen anyone put on a burger.  As a matter of fact, they were overflowing onto the plate.  But, the burger was properly cooked and tasty.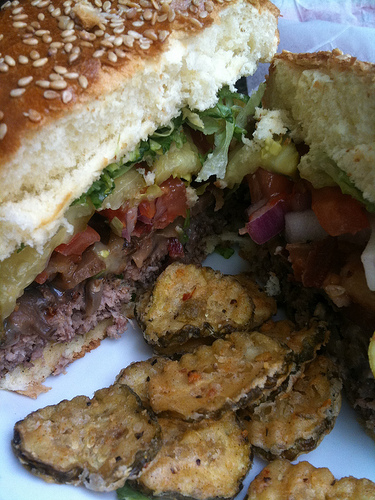 Task Complete.  The pickle quota for the month of April has been met & exceeded.
Twisted Taco
4505 Ashford Dunwoody Road
Suite 32
Atlanta, GA 30346
770 399 0991