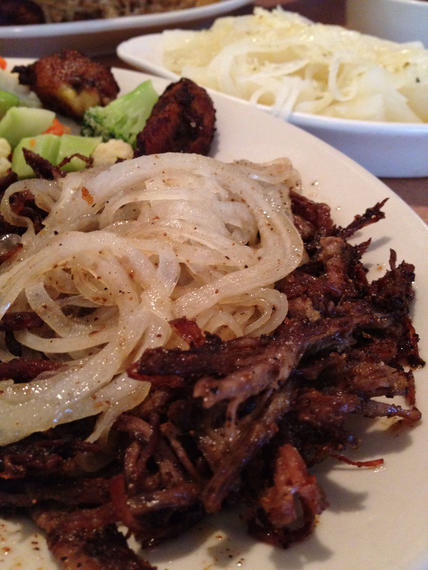 Vaca Frita
Vaca Frita (Fried Cow)… This is one of the all-time great classic Cuban dishes.  The best?  On the right day, we might debate the issue.
Tender shreds of braised or roast beef are pan-fried until crispy at the edges.  Then, it's usually tossed with a generous amount of caramelized onion.  Here, the onions are lightly sautéed and mounded on top.  This is a very nicely done version of the dish.  Without a doubt, it's one of the best versions of the dish we've eaten outside of Florida.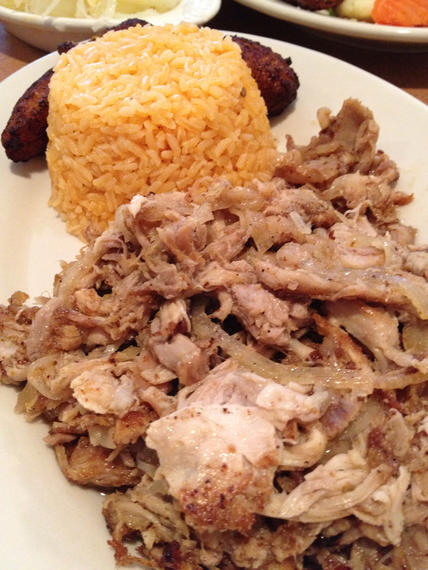 Cuban Diner's Version Of Traditional Roast Pork
Tender roast pork is shredded and tossed with marinated onions and pan-fried.
Delicious… period.
Yuca Con Mojo
The only disappointment of the meal was a side dish of excruciatingly ordinary mixed vegetables.  Just stick with the black beans and rice or the yuca with mojo, or the fried yuca.  We were particularly fond of the yuca con mojo.
Eat your veggies later.  After a delicious feast like this, you'll be eating salad for dinner anyway.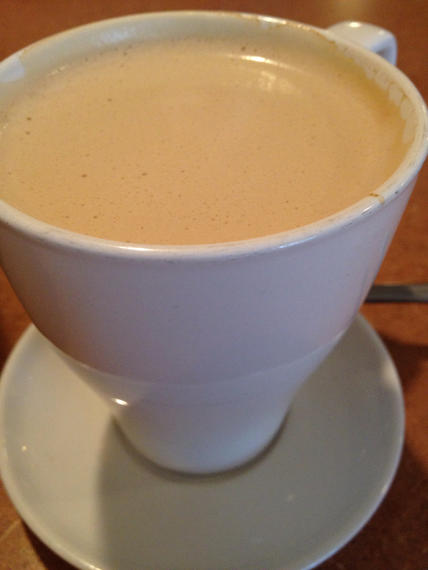 But, don't you dare skip the cafe cubano, cafe con leche, or cortadito.
Cuban Diner
1484 Roswell Road
Marietta, GA 30062
770 509 2576