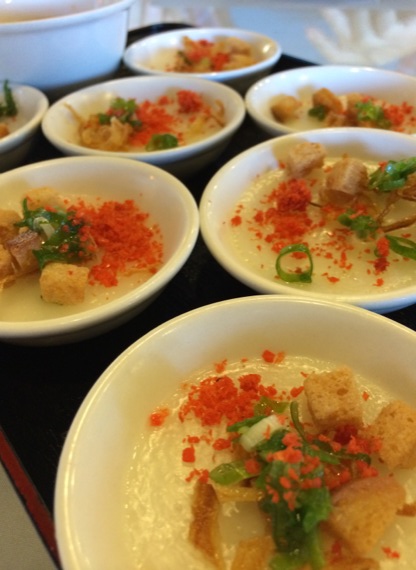 Steamed Rice & Shrimp Cakes
(bánh bèo)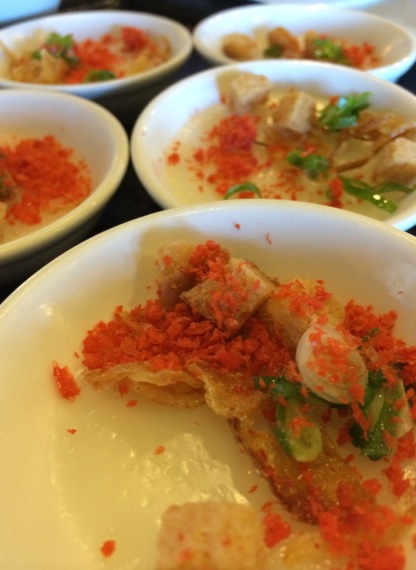 Topped with crispy fried shallot slivers, toasty cubes of bread and thin scallion slices, you are rewarded with savory spoonfuls that offer so much flavor and texture.  Each elegant little bite was a unique delight.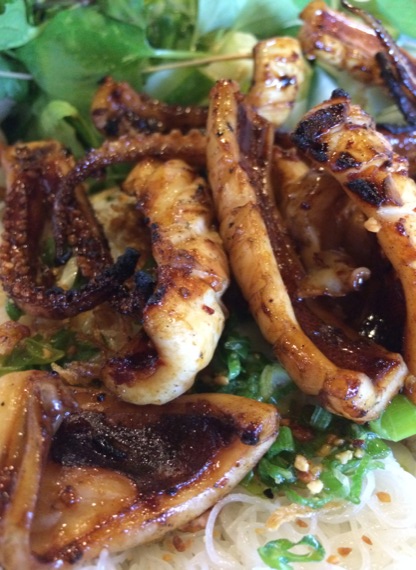 Grilled Squid Sate
(mực nướng satế)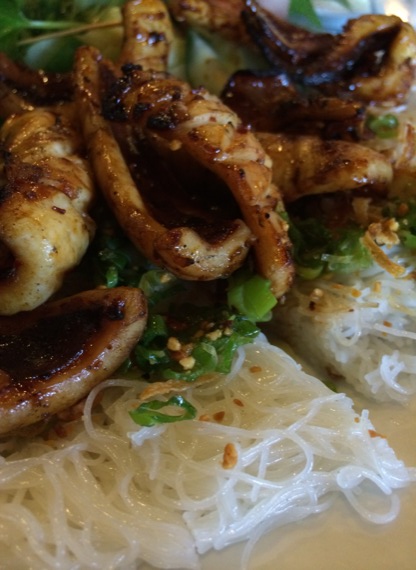 Rice noodles were topped with crispy fried shallots, scallions and garlic.  Then, cut into manageable strips for easy wrapping.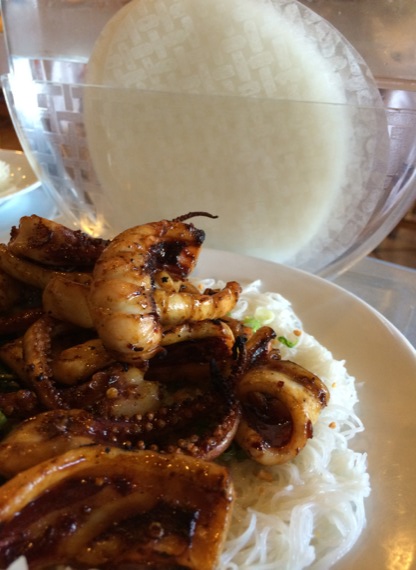 Handy Rice Paper Wrapper And Water Holder, Too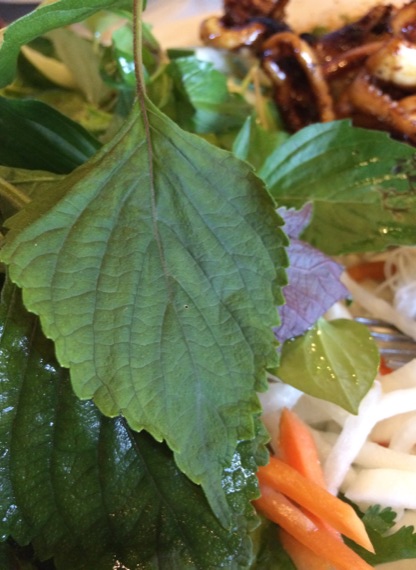 A Generous Mountain Of Perilla Leaves & Other Herbs
Our giant platter was overflowing with a huge assortment of herbs.  Mint, Thai basil, cilantro, perilla leaves, and smooth, glossy heart shaped betel leaves were among the mountain of herbs.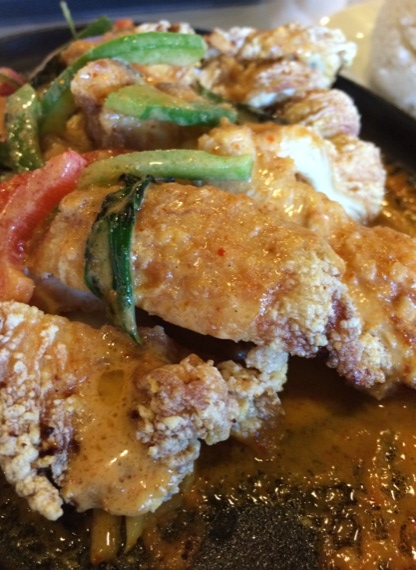 Sizzling Chicken Curry
Crispy breaded chicken was topped with a Thai curry sauce that bubbled and sizzled on its piping hot cast iron platter.  It was full of Thai basil, sliced onion, red and green sweet peppers.  This will be a craving as the days grow cooler.  We're sure of it.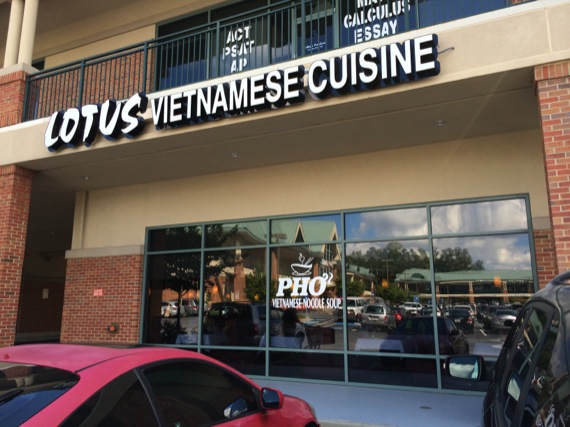 Lotus Vietnamese Cuisine
2550 Pleasant HIll Road
Suite 408
Duluth, GA 30096
770 622 9693