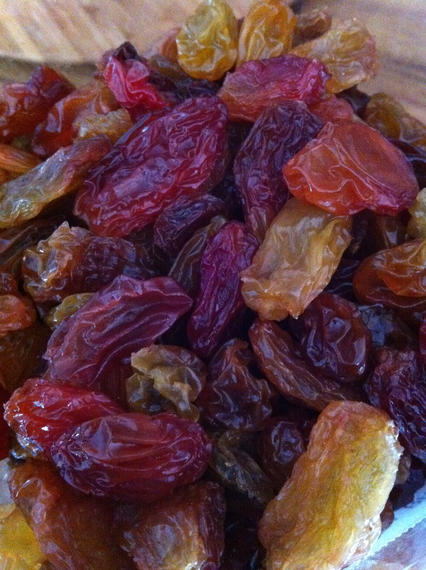 Jumbo Crimson Raisins
The color of each individual raisin ranges from deep gold to to bright pink to a purply red.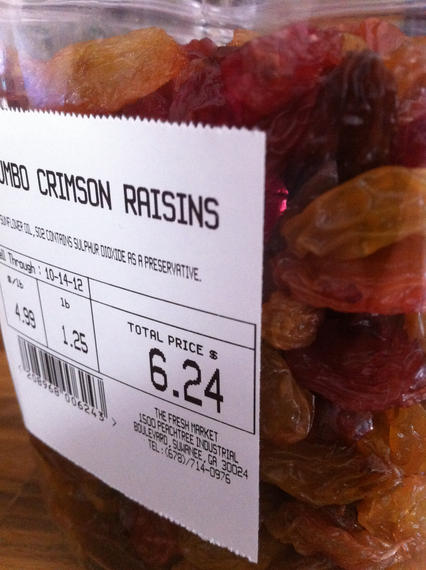 $4.99 a pound
Now, we'd be the first to tell you… we're not big raisin fans.  As a matter of fact, the baker in the family is notoriously guilty of a very serious crime.  She unapologetically substitutes coconut in lieu of raisins in her oatmeal cookies.  But, these raisins were GOOD.  They're like dried fruit candy.  Simultaneously sweet and tart with a nice chewy bite, we'll happily go out of our way to look for these in the future.  And, by in the future, we do mean as soon as this batch disappears.
New favorite snack….seriously!