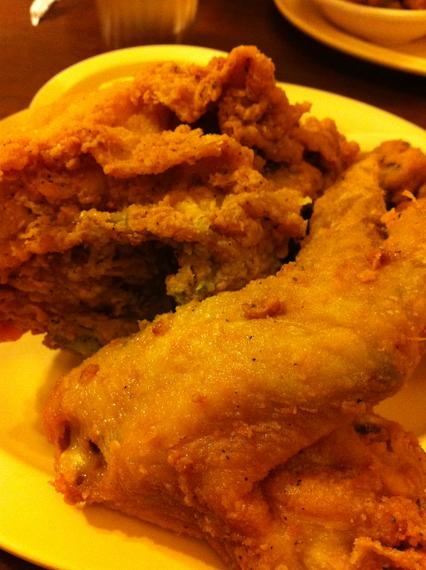 Busy Bee's Fried Chicken
At a time when we're all giving thanks.  We can't think of a more deserving restaurant to offer our thanks.  No matter how busy,  there is a warmth to Busy Bee Cafe.  Is it the small space that forces you to mingle with other eager diners or the effortless charm of the staff?  Whatever the source, there is an undercurrent of joy that fills the room even when it's bursting to capacity.
Thank you, Busy Bee… for many years of dining pleasure.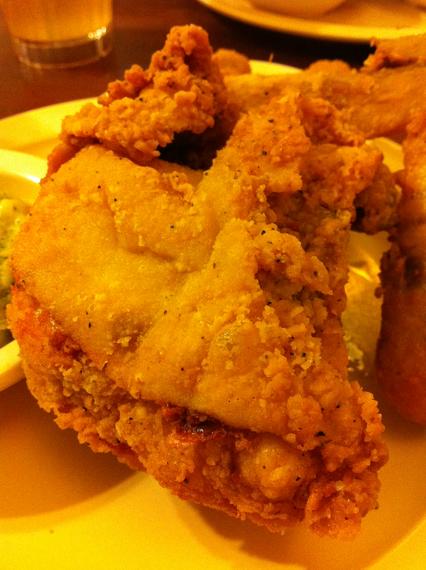 The Perfect Piece
While all of the chicken is delicious, the breast showcases the genius of Busy Bee to perfection.  Served piping hot, it's best to let that huge piece of chicken sit for a moment or two.  Don't rush.  Let it rest, your wait will be rewarded.  After a couple short minutes, you take that first perfect bite off of the meatiest portion of breast.  The warm rush of juices beneath that crispy, flaky crust remind you why this chicken is the best.  And, that gorgeous skin… so crisp.  Yet, somehow, it almost evaporates under your bite.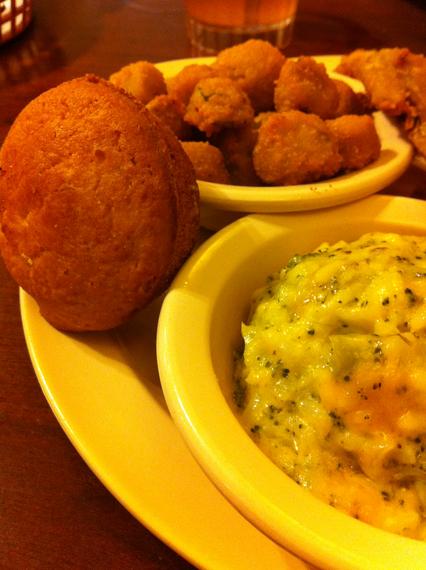 Cornbread, Broccoli Casserole & Fried Okra
Comforting, creamy, and crispy… each one of these sides satisfies a craving.  And, they're all worth every minute on the treadmill.
Next time… the beef short ribs.
Busy Bee Cafe
810 Martin Luther King Jr. Drive SW
Atlanta, GA 30314
404 525 9212