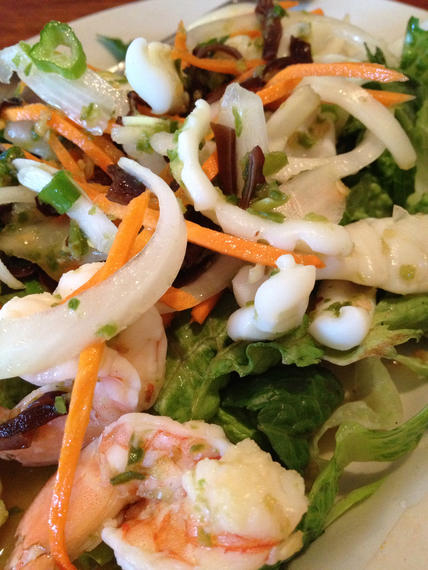 Mixed Seafood Salad
Fresh green chilies and perfectly cooked seafood on a bed of dressed salad greens with carrot shreds and sliced onion.
One of us could happily live on this dish.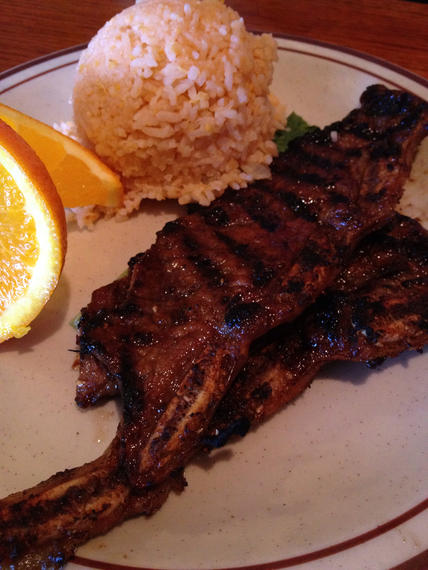 Lunch Special —  Grilled Beef
These incredibly tender, glazed beef short ribs are amazingly rich with flavor.
More, please.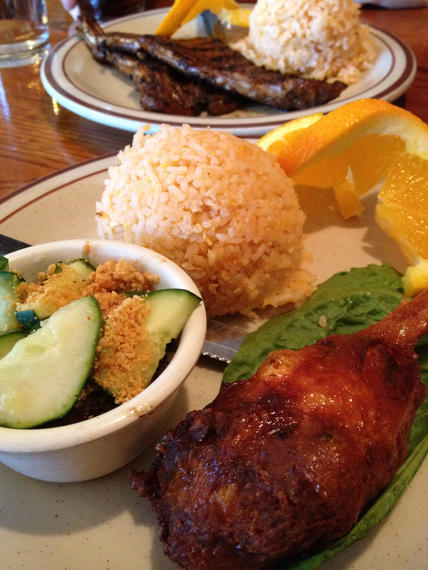 Lunch Special — Wing of Angel
Wing, singular.
That's a ground pork stuffed chicken wing.  Yes, it's tasty.  But, you might leave a little hungry.  Their version of Thai style fried rice is a bit plain and boring on its own.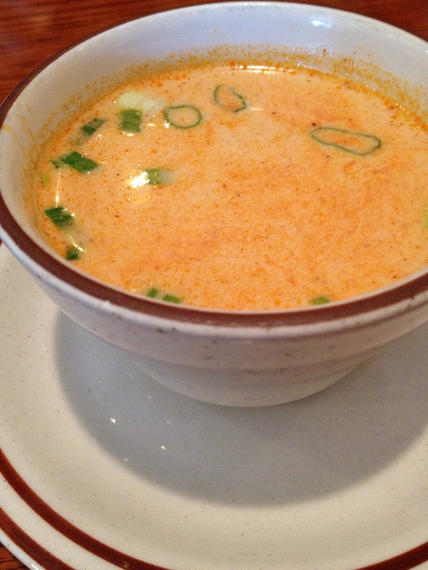 Lunch Special — Soup on the Side
Both lunch specials came with choice of soup or egg roll.
Soup, please.
Thai Restaurant of Norcross
6065 South Norcross Tucker Road
Norcross, GA 30093
770 938 3883