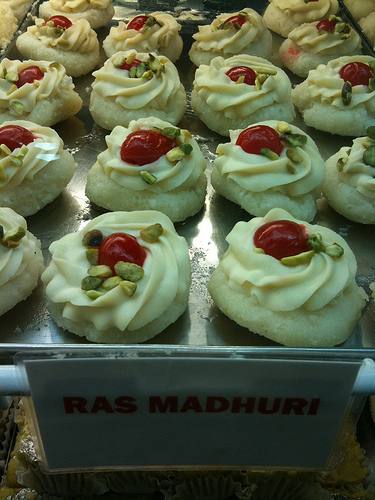 Ras Madhuri
Soft flattened balls of pastry are soaked in syrup then topped with a creamy fudge-like icing, pistachios, and garnished with a cherry.  The syrup-soaked cake-y balls have a texture much like a Cuban tres leches.  But, they're richer… if you can imagine that.  The dense fudgy icing gives a clues to how this can be true.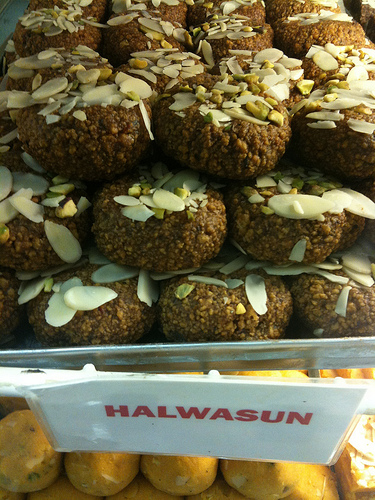 Halwasun
Halwasun hover near the top of our list of favorite sweets at Gokul Sweets.  These super-rich patties of almonds and pistachios have the texture of a soft & chewy power bar.  But, you'll actually want to eat these.  With a cup of masala tea, they make the perfect ending to your meal.  We try to share one (because they are so very rich), but, we usually fight over the last bite.  They're dangerously addictive.  To define them in a word… divine.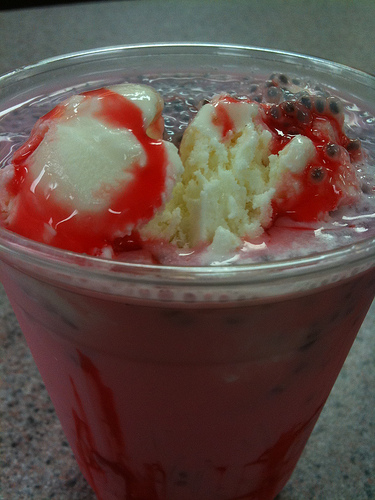 Falooda (or faluda)
Falooda is a milk float with vermicelli noodles, basil seeds(Gokul Sweets translates them as black jelly beans… I love this), and ice cream drizzled with rose syrup.  This one had at least two flavors of ice cream… vanilla and mint.  I wish I could justify eating this as a meal.  It is one of the best uses of rose syrup in existence.  Creamy vanilla ice cream makes the perfect background to the sweet & floral rose syrup.  Yum!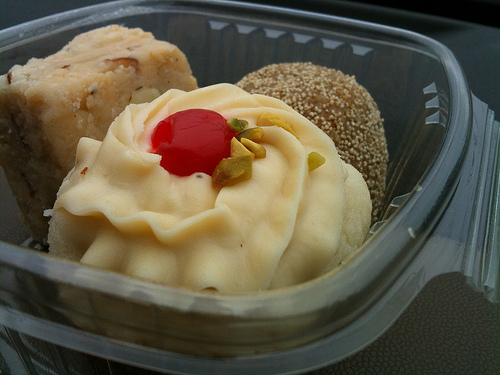 Almond Burfi, Laddu, Ras Madhuri & one hidden Halwasun
Our to-go box of treats encourage us to work on our own version of home-made masala tea.
Gokul Sweets
763 Dekalb Industrial Way
Decatur, GA 30033
404 299 2062