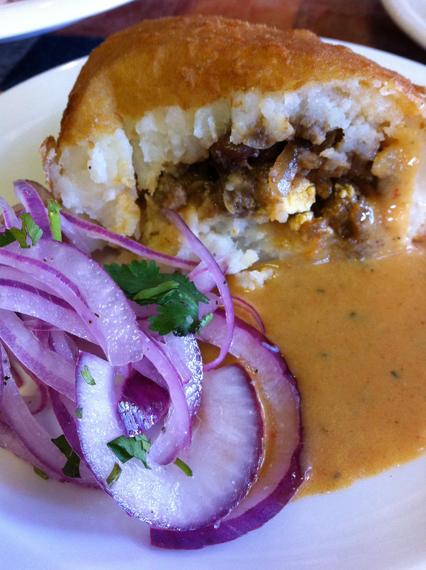 Papa Rellena
Mashed potatoes are stuffed with chopped beef, onion and olives then formed into the shape of a potato.  A red onion salad pretties up the plate and adds a nice burst of vinegar and delicate heat to this meat & potatoes dish.  For one person, this could be a meal.  For two, it's a perfect start to the meal.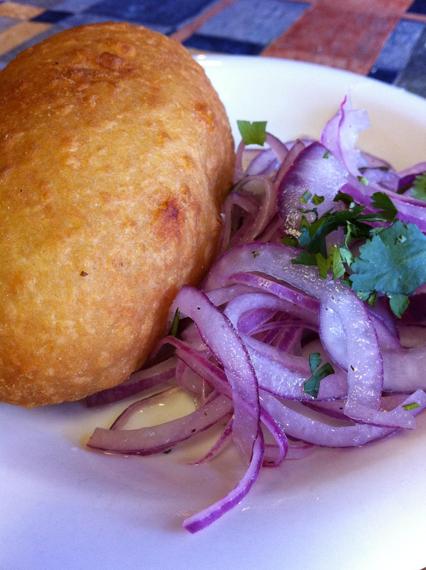 Papa Rellena Before Sharing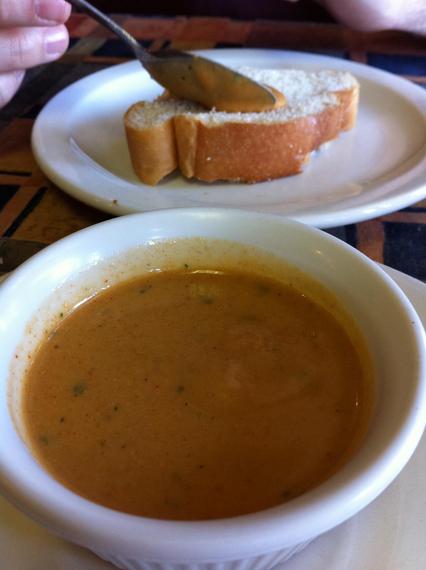 Reluctant to let the creamy salsa go to waste, we put the table bread to use.  We enjoyed sopping up every last drop of the stuff.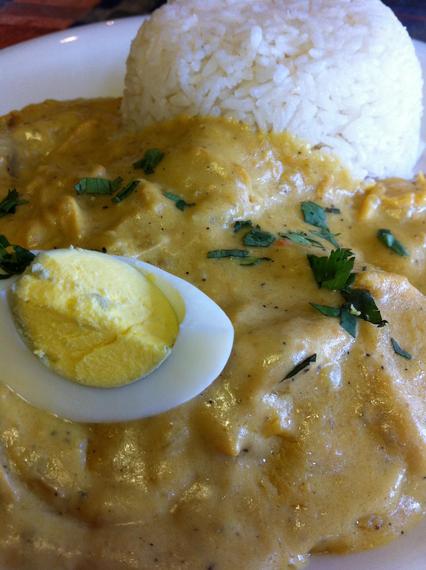 Aji de Gallina
When the weather turns cold, we're drawn to the rich, creamy sauces sauces that ooze comfort food appeal.  Strips of chicken and potato chunks are buried under this sauce that's like a great big Peruvian hug.  Given the side of rice, there may be a touch too much potato in this dish.  But, we didn't mind.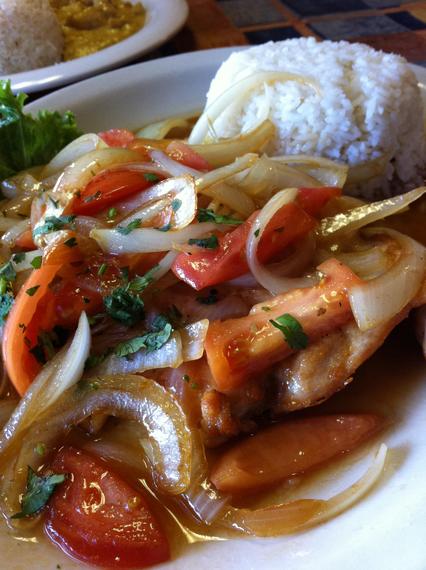 Pollo Encebollado
One beautifully golden brown chicken paillard topped with a stir fry of tomatoes, onions, parsley… and… is that soy?  I do believe it is.  This brought back happy memories of food eaten at the many Art and Food Festivals we were always visiting in Miami and South Florida.
Machu Picchu
3375-1130 Buford Highway
Atlanta, GA 30329
404 320 3226