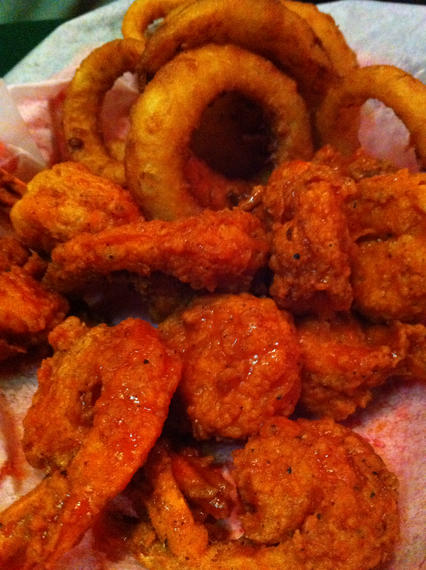 Fat, Crunchy Buffalo Shrimp & Battered Onion Rings
These are very scarf-worthy nibbles.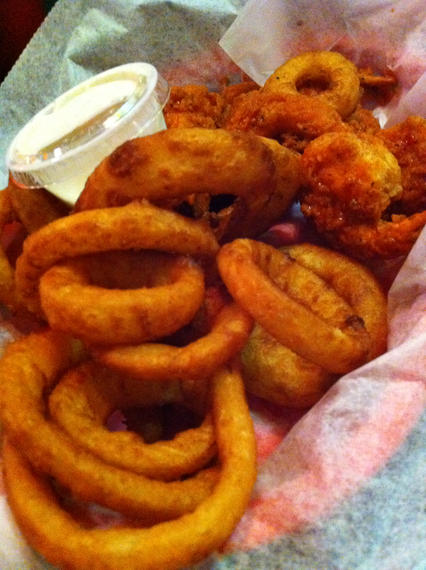 LOTS Of Onion Rings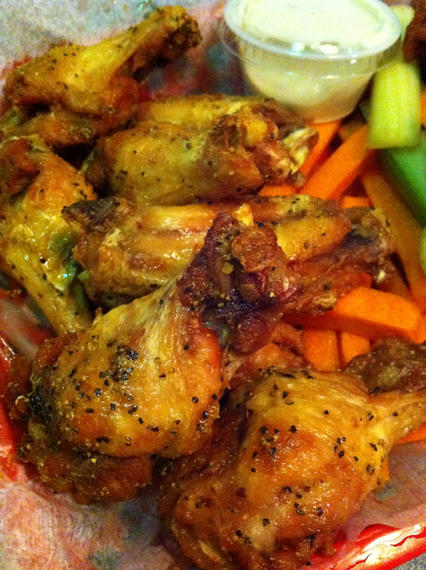 Lemon Pepper Chicken Wings
Peppery with a nice touch of lemon, they were quite nice.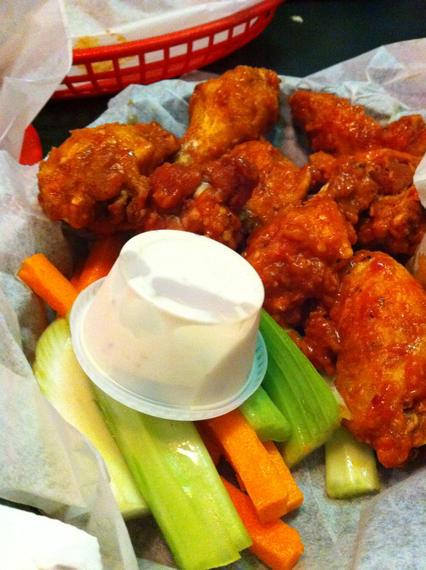 You like it hot?
Order the Habanero Wings.
During our visit, kids were attempting to run and play in every available inch of the very limited space that's not occupied by tables or booths.  And, the noise level was (at minimum) shrill.  So, if you're looking for a quiet dining experience, don't go during peak kid-friendly hours.
Wing Factory
4279 Roswell Road
Atlanta, GA 30342
404 255 4460