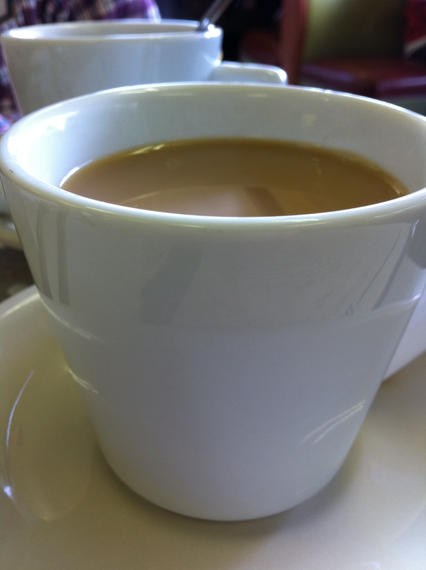 The Coffee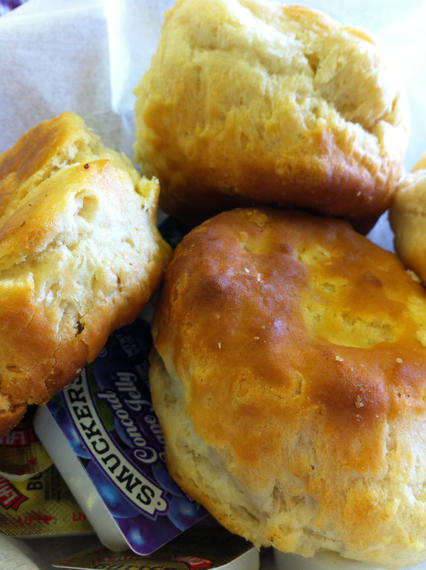 The Biscuits
Warm biscuits with delicate, yet crisp, outer layers that conceal fluffy, soft interior.  We could have happily made a breakfast out of this basket.  No butter needed, the biscuits are a meal onto themselves.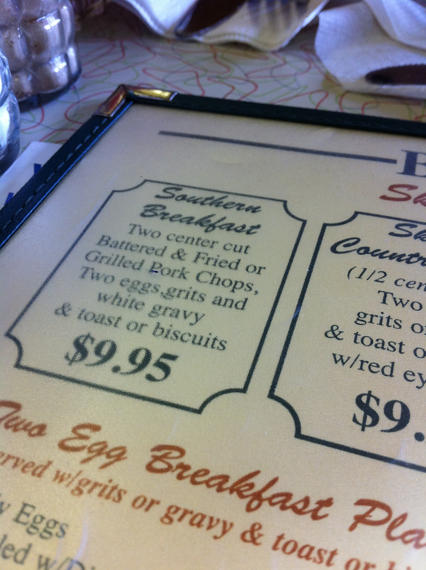 The Southern Breakfast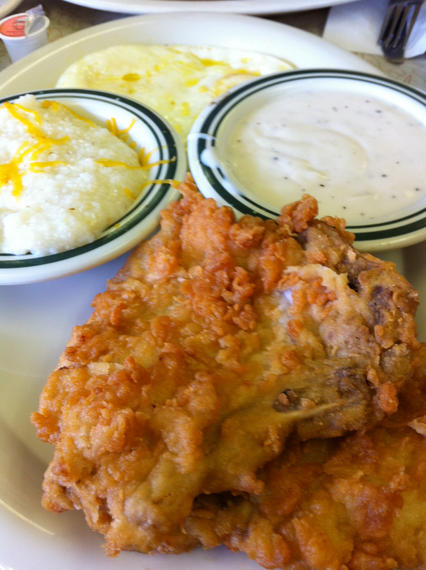 Two fried pork chops, grits (cheese added… underneath), two eggs, country gravy and biscuits.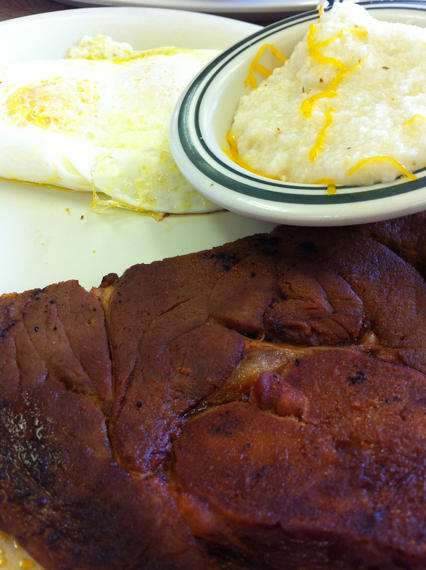 Skillet Country Ham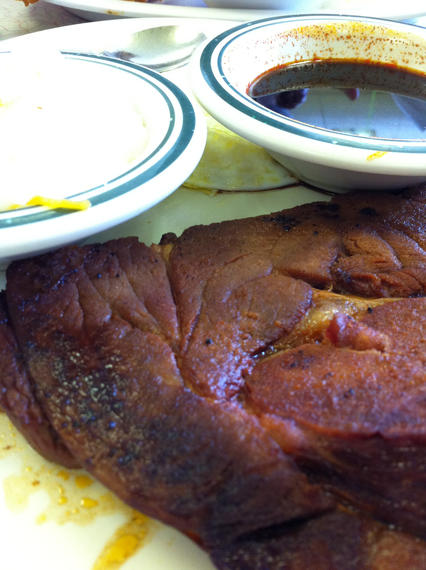 …with red eye gravy
We think this might be the real Southern breakfast.  Don't let the dark color fool you.  This slice of ham was exceptionally tender.  And, the salty red eye gravy was filled with all of the meaty flavor from the brown bits sautéing in the pan.  Yes, it's salty.  But, isn't that the point of country ham?  Suddenly, the biscuits and grits make a world of sense.  We both have newfound appreciation for country ham.
But, it's not all about the food.  It's the big picture.  From the building, to the booths & counter, to the charming staff… there is a comforting feeling of having been somewhere special.  Somewhere real.  This is a diner that has weathered the storm of many hard years and built a place for itself in Atlanta's history.
The Silver Skillet
200 14th Street
Atlanta, GA 30318
404 874 1388