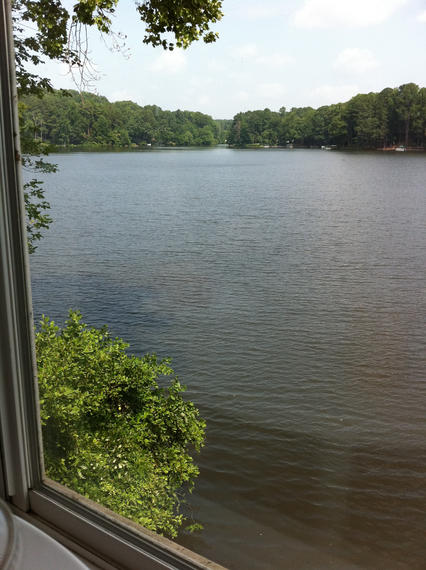 The Tableside View of Georgia's Lake Lucerne
After a hike up Stone Mountain (By the way, did you know that you're officially a slacker if you only hike up and down once?), we discovered that the nearby Starbucks has morphed into an Alcove Coffee.  Major (Major) Improvement.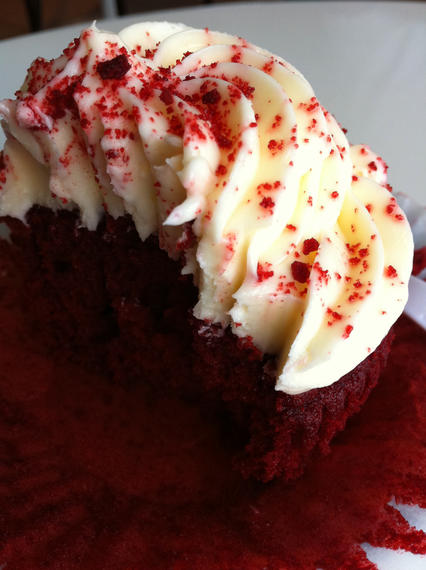 Red Velvet Cupcake With Cream Cheese Frosting
Breakfast of Champions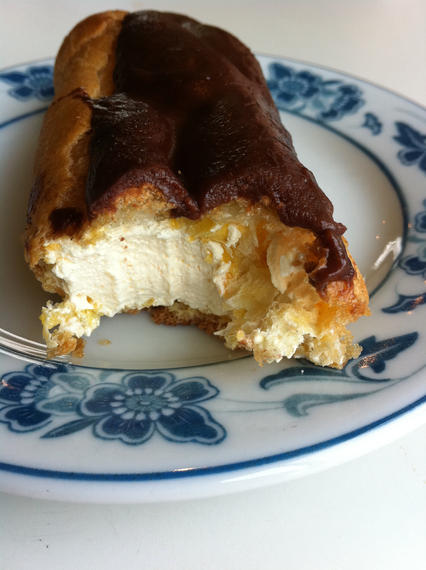 Chocolate Eclair
Not great.  But, we were ravenous.  So, it'll do.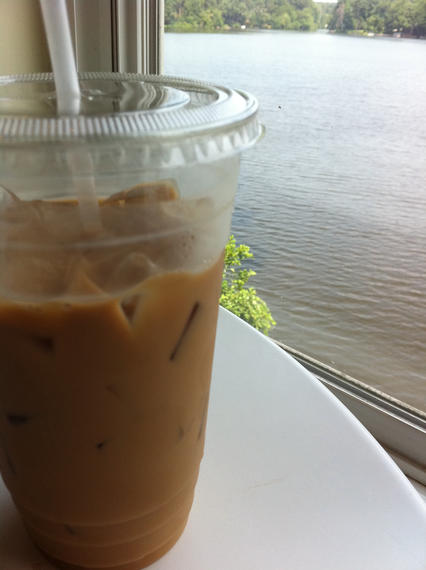 Dancing Goat Iced Coffee
Last, but certainly not least, the coffee is Batdorf & Bronson.  This is the very reason that Alcove Coffee Shop is a significant improvement over that old Starbucks.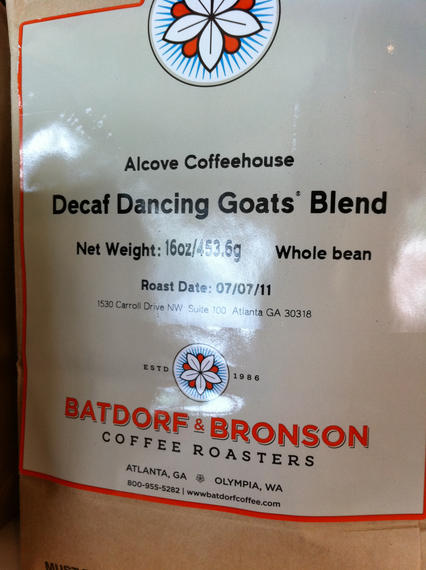 That Roast Date Was Within One Day Of Our Visit
(Decaf?? No, thanks.  We'll take full-on caffeine, thank you.  Whew, that was a lucky catch.)
They offer a number of blends sold by the bag (including Dancing Goat, obviously).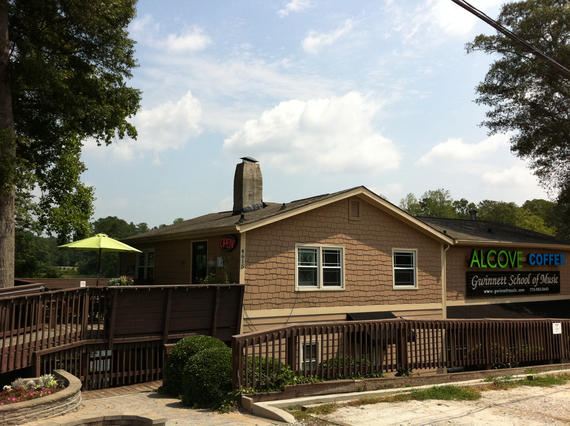 Alcove Coffee
4615 Highway 78
Lilburn, GA 30087
770 979 3030