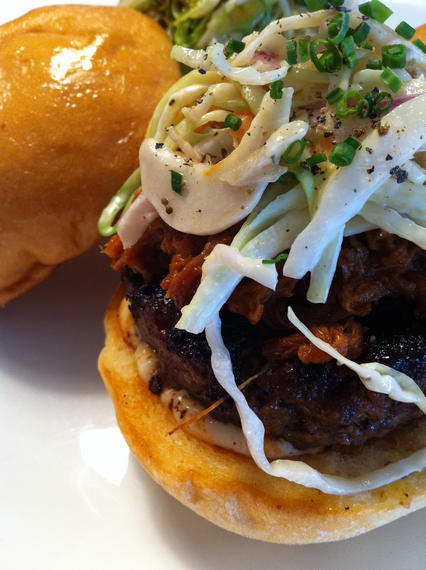 rBQ
This burger is topped with freshly ground black pepper, chives, slaw, and pulled brisket in rBQ sauce.  It all sits on top of a buttery bun with a dab of smoked mayo.  It all works.  But, it would work even better without the smoked mayo.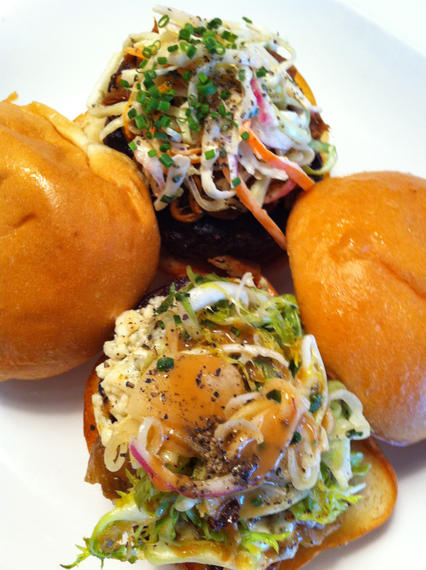 rBQ On Top, Butcher's Cut On Bottom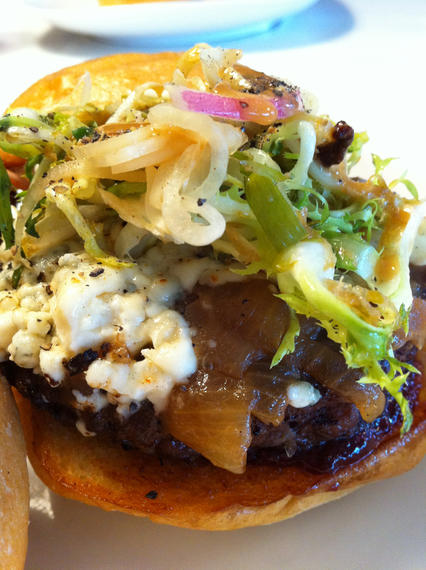 Butcher's Cut
Still one of our favorites…
Thinly sliced onions and dressed mixed greens top blue cheese, caramelized onion, and red wine jam.  The grating of fresh pepper makes the perfect finishing touch.  Creamy blue cheese needs that bite of pepper to wake it up and round it out.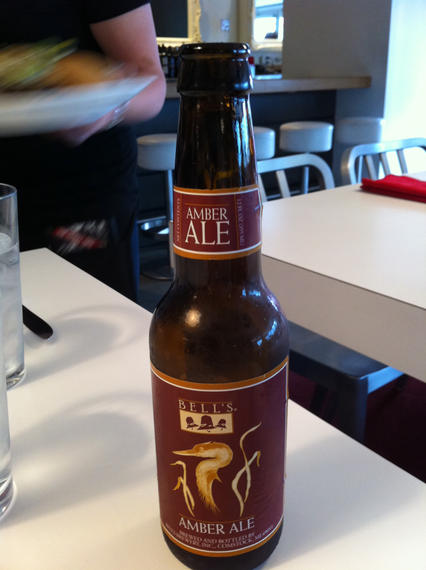 Bell's Amber Ale
What could make it all better?  A great beer to wash them both down.  Bell's amber ale did the job beautifully.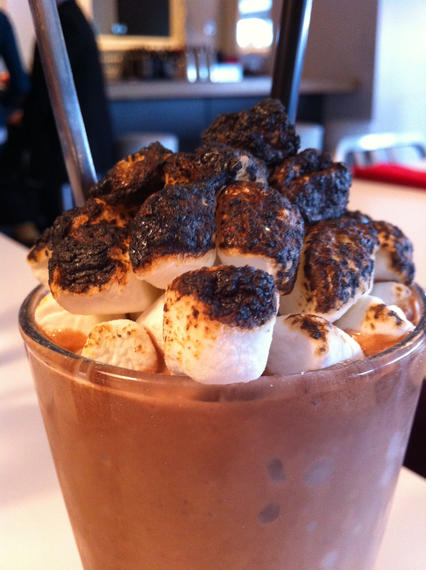 Nutella & Burnt Marshmallow Milkshake
This followed an appropriate intermission, of course.
Rich, creamy, and chocolate-y with a pleasantlly mild touch of nutella nuttiness.  Bury all of that creamy delicious under a mound of charred marshmallows.  Yum.  But, then again, when isn't the chocolate/marshmallow combination an instant win?
Flip Burger
1587 Howell Mill Road
Atlanta, GA 30318
404 352 3547