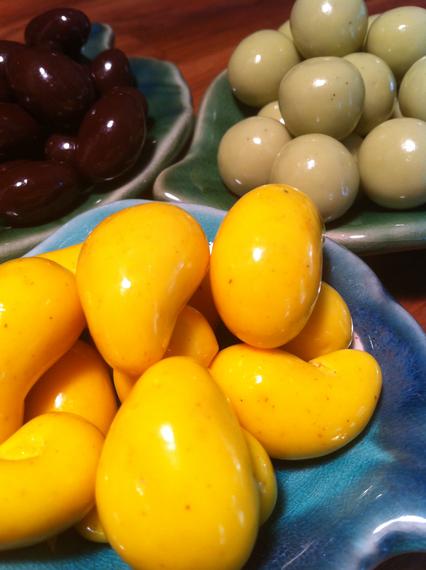 Green Tea Caramels, White Chocolate Curry Cashews & Dark Chocolate Pistachios
Green Tea Caramels
LOVED… The flavors of white chocolate and green tea work beautifully together.  But, when you add rich caramel to the equation it gets dangerously good.  These are addictive.
Curried White Chocolate Cashews
These were interesting.  A label we like to use when we're undecided.  They weren't a total failure.  Though, they'd be much more enjoyable if the cashews were unsalted.  The excessive amount of salt in this "sweet" is distracting.
Dark Chocolate Covered Pistachios
We loved these, too.  Even with fair to middlin' dark chocolate, these were yummy and easy to nibble.
Dekalb Farmers Market
3000 East Ponce De Leon Avenue
Decatur, GA 30030
404 377 6400