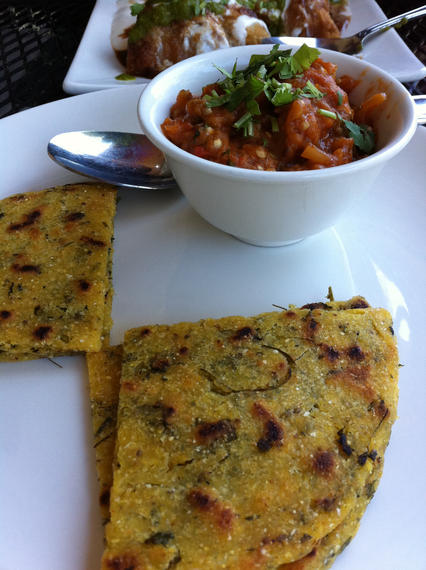 Eggplant Makki Ki Roti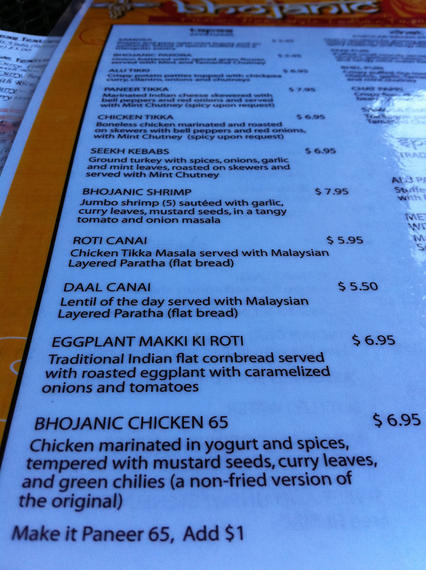 Described as roasted eggplant with caramelized onions and tomatoes, we were hoping for a deep roasted eggplant flavor with an almost meaty richness and a touch of sweetness from caramelized onion.  But, this dish had a stewed taste.  And, there was quite a tangy bite to it.  The same tangy note that you notice in barely simmered tomato sauce.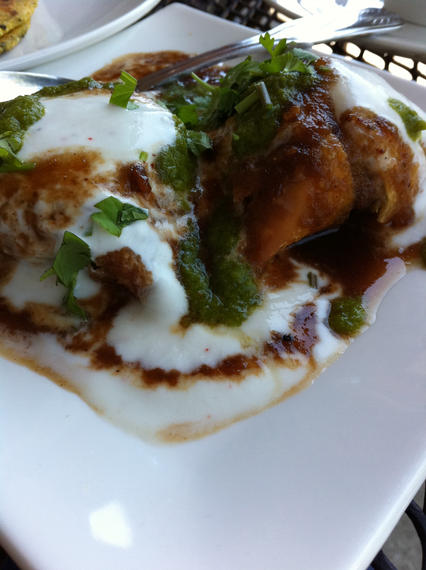 Samosa Chat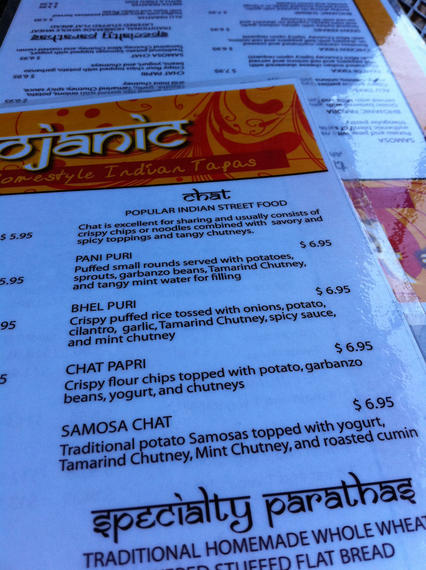 Our two small potato samosas were topped with tamarind chutney, cilantro mint chutney, yogurt and freshly chopped cilantro.  But, we didn't see roasted cumin.  They were still tasty and enjoyable.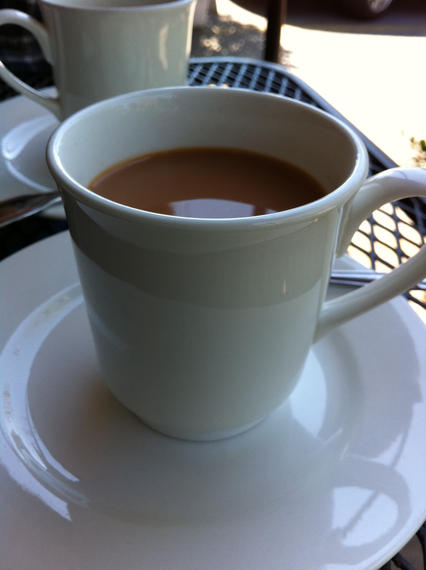 And, Chai Tea To Finish
Bhojanic
1363 Clairmont Road
Decatur, GA 30033
404 633 9233