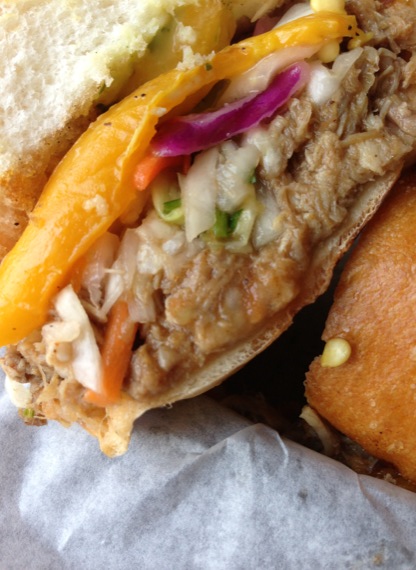 La De Pernil Torta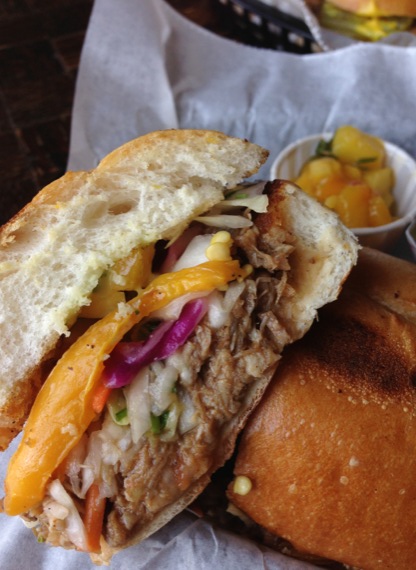 Tender braised pork with roasted sweet peppers and habanero slaw fill this generously stuffed grilled torta.  The small cup of salsa on the side was a lovely blend of sweet and under-ripe mangoes.  The combination of sweet and under-ripe mangos makes for a great sweet-tart bite of fresh salsa.  This sandwich is one winning combination of flavors.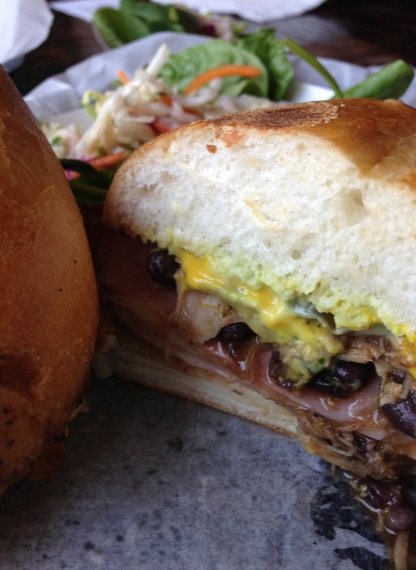 La Cubana Torta
Another very tasty sandwich, this one filled with carnitas, ham, swiss, black beans, pickle slices and mustard.  We couldn't agree on a favorite.  We each loved our own chosen sandwich.  There was one little itty bitty flaw to the Cubana Torta.  Too much mustard and wet black beans made the sandwich quite messy to eat.  It was still very tasty.  And, we wouldn't hesitate to order it again any day of the week.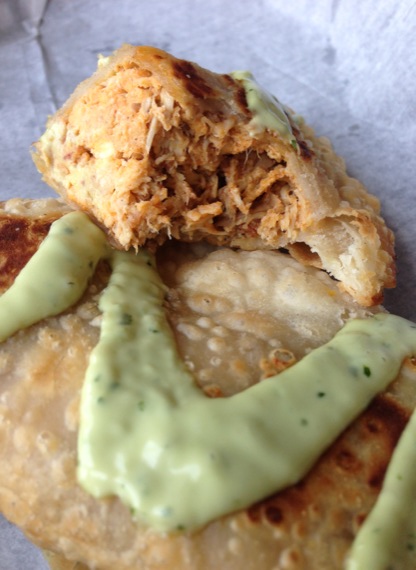 Pollo Verde Empanadas
There was a generous amount of chicken in each empanada.  Each serving comes with two empanadas.  The pollo verde empanadas come drizzled with a mild green sauce.  Our pair of empanadas were freshly fried and the shredded chicken was tender and full of flavor.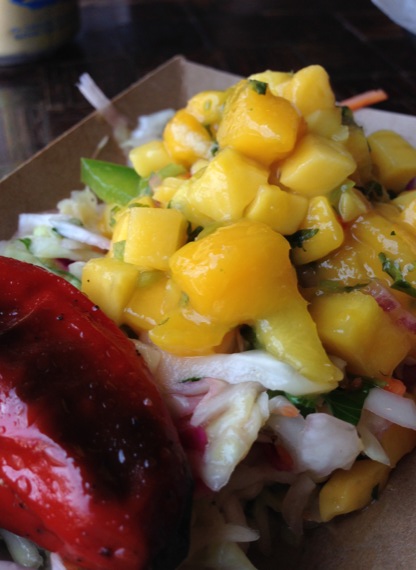 Side of Habanero Slaw
We ordered an extra order of habanero slaw.  And, it was generously topped with even more of our favorite condiment…. their mango salsa.  We used that mango salsa to dress the chicken empanadas.  The habanero slaw itself was a bit bland.  It was dressed with a simple vinaigrette.  We would have enjoyed significantly more habanero and cilantro.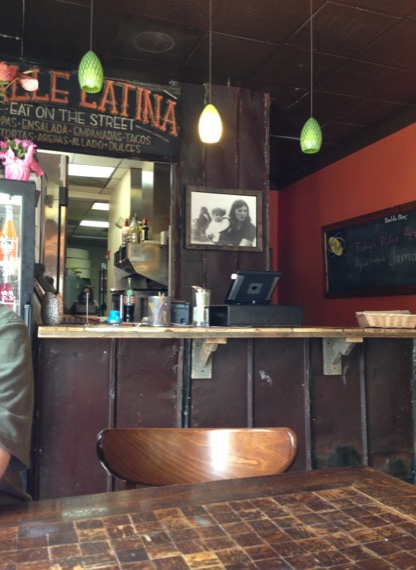 Order At The Counter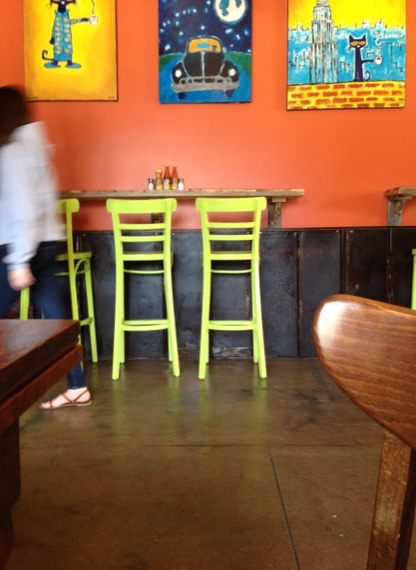 Seating is a bit limited.  There are 2 big tables, a smaller table and 2 strips of bar seating, each with three chairs.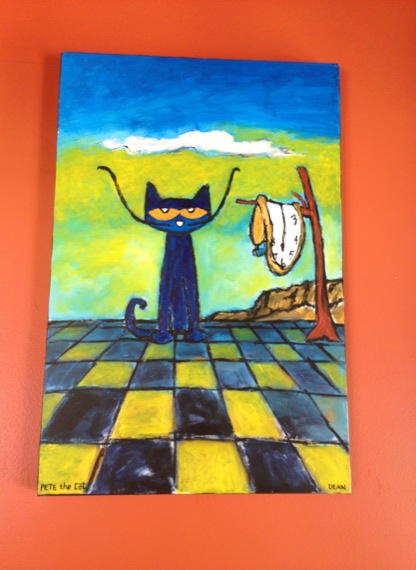 And, you can't miss the small gallery of Pete The Cat art.
Calle Latina is merely steps away from Decatur Marta.
Calle Latina
406 Church Street
Decatur, GA 30030
404 378 0020