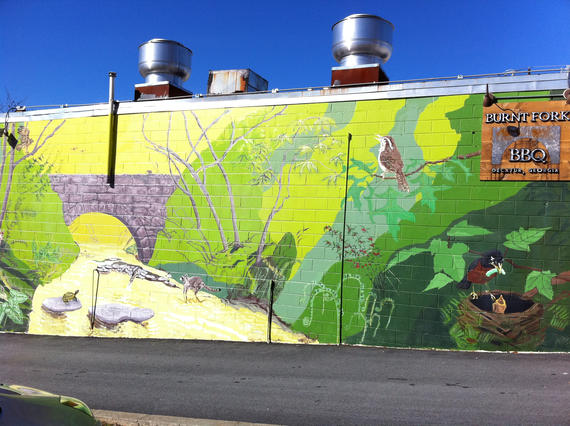 Burnt Fork Barbecue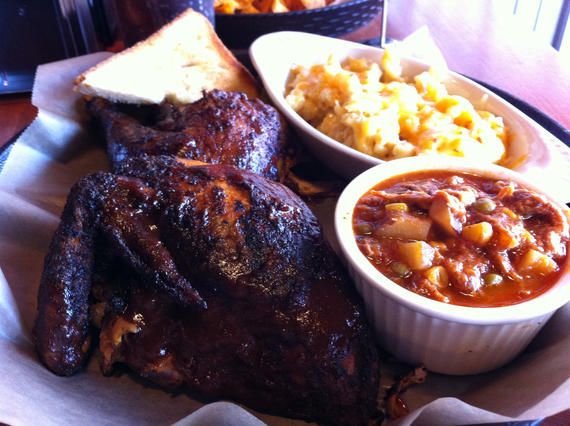 BBQ Chicken, Mac & Cheese, And Brunswick Stew
Burnt Fork BBQ has all the usual suspects and then some.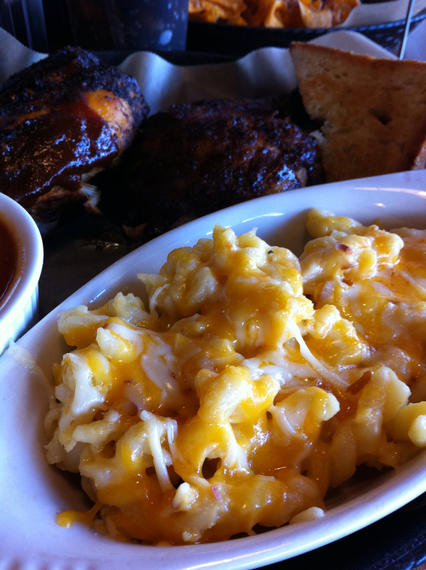 Both ribs and chicken were moist, tender and heavily spiced on our first visit.  One of us instantly loved the rich blend of spices.  (The other enjoyed the taste.  But, thought there was a bit too much spice rub.)  This complex mix of sweet and savory spices reminded us of Thompson Brothers BBQ.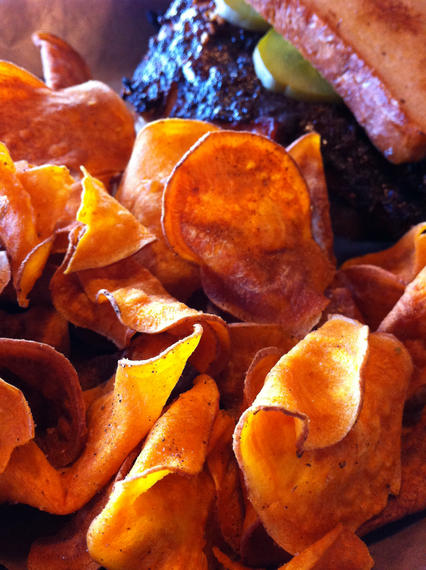 Paper Thin Sweet Potato Chips
Super crisp and barely a hint of oil, these were great.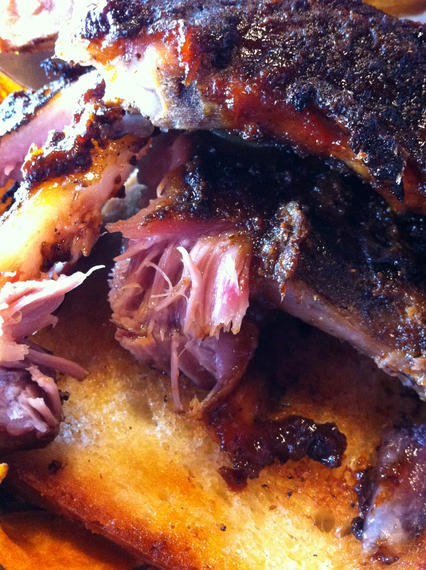 BBQ Rib Sandwich
We received a generous 1/4 rack of ribs served between crispy griddled toast.  Usually, we leave the toast untouched.  This crispy on the outside, dense and chewy in the middle toast was worth nibbling on and we gobbled up almost every bite..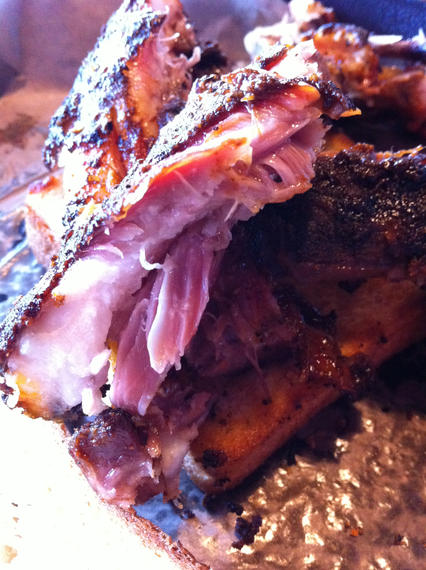 The thick coating of spices might give the appearance of an over-cooked rib.  But, every bite was moist and tender on the inside.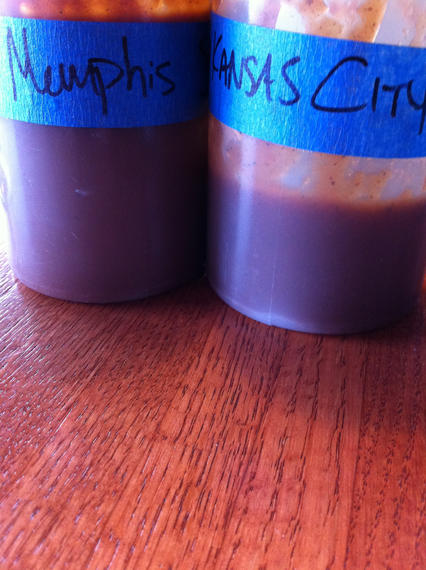 Memphis, Kansas City, and North Carolina Sauces are available.  But, our meats needed no further embellishments.  We sampled the sauces on the last nuggets of crispy toast corners.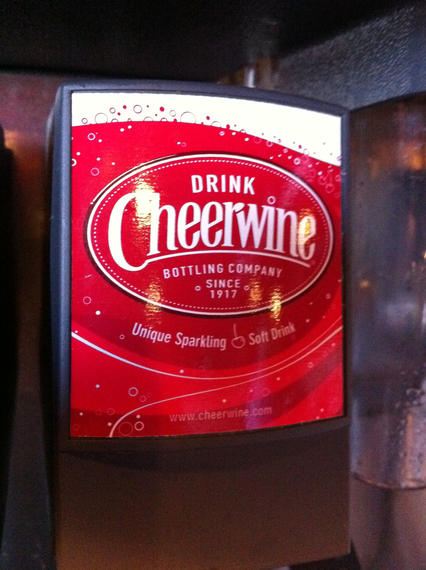 And, our first taste of Cheerwine
We might not be hooked on it yet.  But, it's hard not to have a little bit of a crush on something called "Cheerwine".  We want more of both… Burnt Fork BBQ and Cheerwine.  It might become a new habit.
Burnt Fork BBQ
614 Church Street
Decatur, GA 30030
404 373 7155