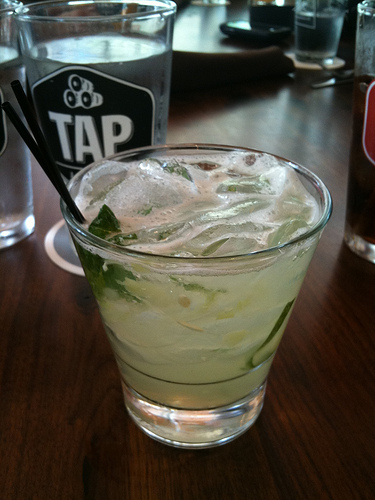 Badminton Cup
Gin, cucumber, mint, & a splash of soda… delicate & fresh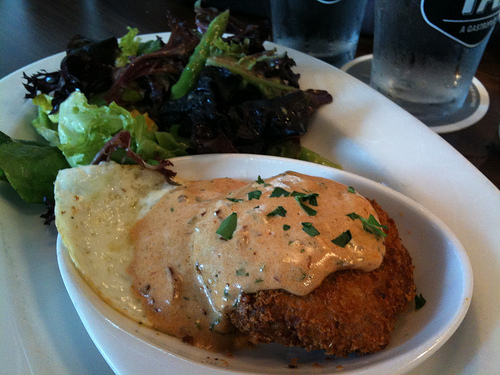 Crabcake, fried egg, asparagus salad with orange, grapefruit & citrus dressing
The crabcake was perfectly light & crisp.  A hint of lemon within the crabcake tied the crabcake & salad together brilliantly.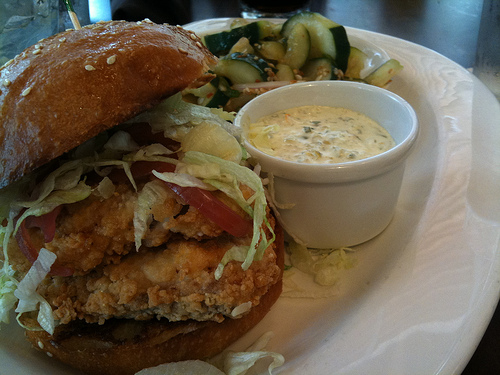 Fried Mahi Sandwich with spicy cucumber salad
Crispy breading & the fish was cooked properly.  The cucumber salad brought a little of everything… sweet, spicy, salty, sour.  But, the cucumbers had been marinating in the dressing for some time.  This took away a bit of the refreshing bite that we love in a cucumber salad.
Other diners (at our table) enjoyed:
Fried Pickles — Generously portioned,  super crisp & cooked at the proper temperature to minimize greasiness.
Boiled Peanuts — Tossed with herbs & spices and very well-drained (almost dry)
Cheeseburger on English Muffin served with a mini milkshake — The only complaint we heard?  The shot-sized milkshake was too small… they wanted more.  It was a bit of a tease.
The Verdict:
We'll be back… sooner or later
Tap
1180 Peachtree St. NE
Atlanta, GA 30309
404 347 2220