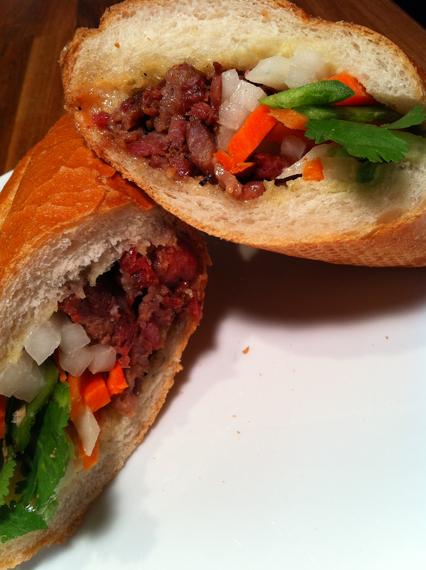 Banh Mi Thit Nuong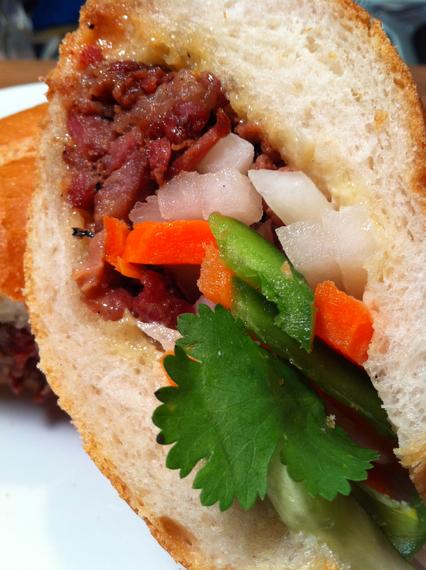 Two Bahn Mi sandwiches for around $6…  that's a seriously good deal.
It all starts with some fresh, crispy crusty bread.  Then, these were stuffed with some nice pork, carrot, jalapeno, radish, cucumber, and cilantro.
Both sandwiches were quite good, again.  But…
Next time, we'd both like a bit more cilantro.
Lee's Pho @ The Assi Market
1630 Pleasant Hill Road
Lawrenceville, GA 30096
770 931 8868