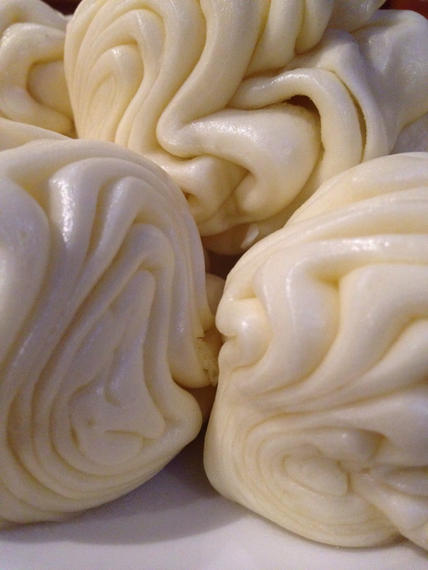 Steamed Buns
Pretty, fluffy and tasty.
Dumplings In Chili Oil
Even though this was the mildest form of the dish we've ever tasted, we both loved these tender dumplings in a sauce rich with chili flavor.  There was almost no heat to those chilies, but, they sure were tasty.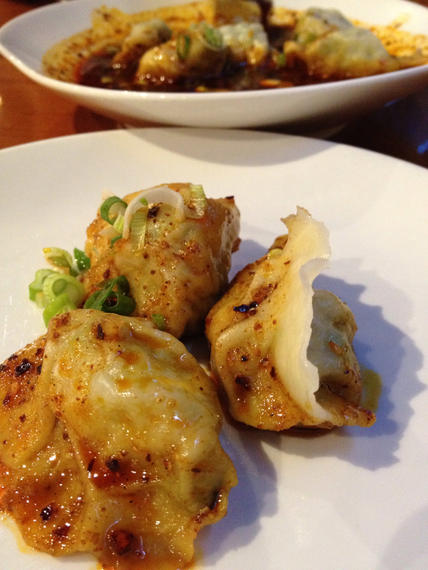 After a little bite off of the end of each dumpling, we drizzled some of that luscious oil into each one.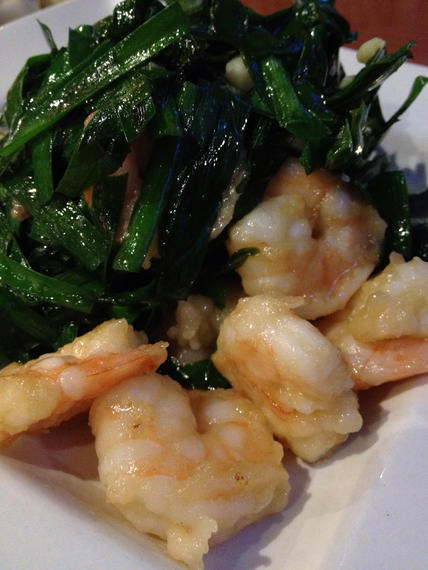 Shrimp with Chinese Chives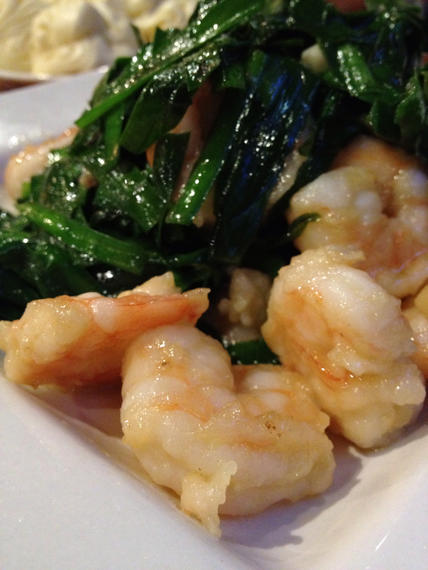 Tender shrimp, fresh bright green chive flavor swimming in a garlic-y sauce…
So Good.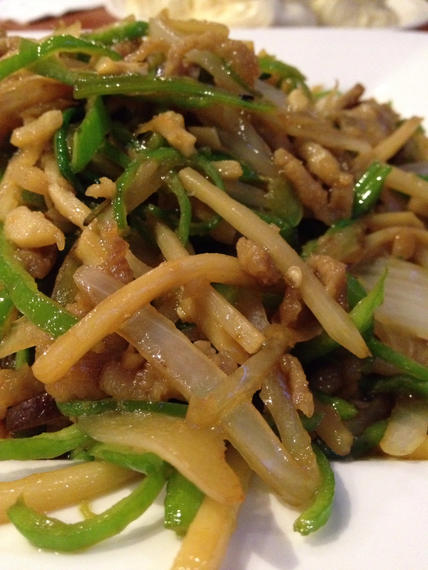 Pork With Hot Peppers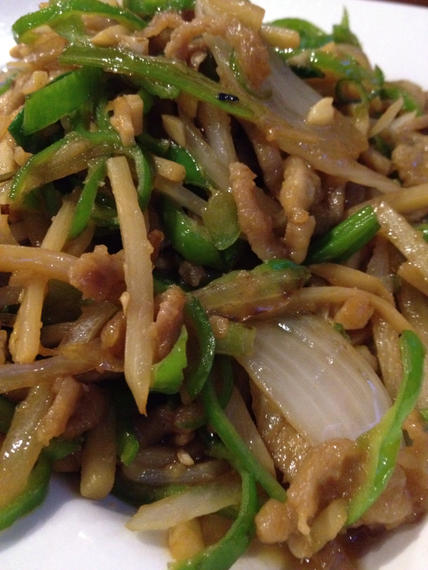 This dish was not hot… at all.
But, we couldn't stop eating it.  The sweet onions and slivers of green pepper were a nice distraction from the rich pork.
Fung Mei
Pung Mie
1605 Pleasant Hill Road
Duluth, GA 30096
770 935 8888