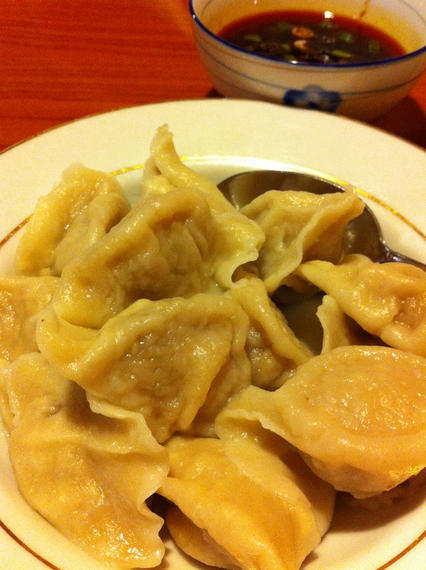 Chengdu Dumplings With Red Chili Oil
Swiping handmade dumplings through a sauce rich in chili oil, it's one of life's many pleasures.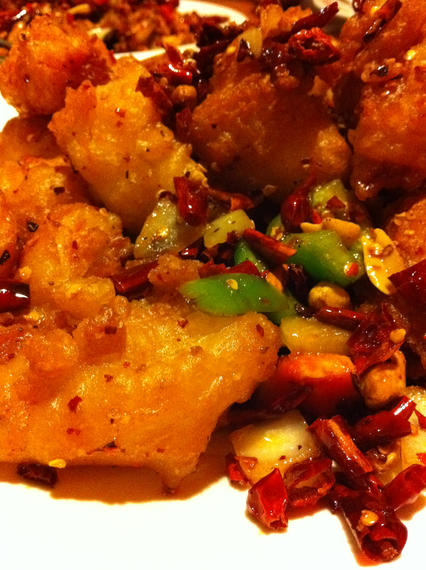 Crispy Spicy Jumbo Shrimp With Peanuts
It's the delicate crunch that melts to nothing on your tongue.  That's the magic of tempura-style batters.  Top those crispy shrimp with sesame seeds, hot red peppers, green peppers, onions, and deep dark roasted peanuts.  You have the makings for one delicious dish.  Smoky flavor from their journey over a hot flame adds complexity to the red pepper heat.  There's nothing one dimensional about the spice in this dish.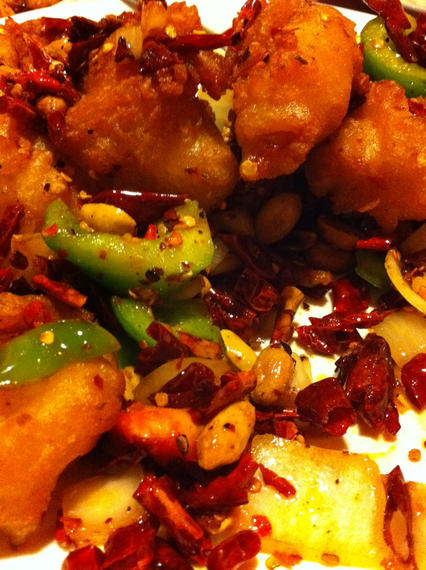 Do You See Those Dark Roasted Peanuts?
We meticulously (greedily) fought to find every one of them.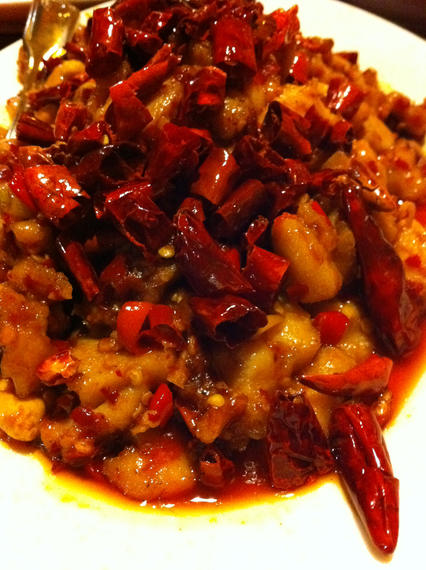 Chicken With Chili Peppers
Do you like it hot?  You'd better.  This is one red hot smokin' dish.  Your eyes will water and you might lose the ability to differentiate the individual flavors midway through the dish.  But, we kept going back for more… and more.  Not only did we finish each and every last bite, but, we left hungry for more.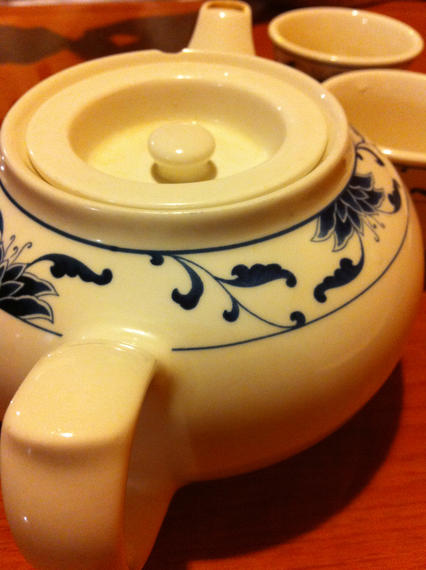 A Pot Of Chrysanthemum Tea
Our tea was extremely weak.  But, hopefully, that'll prove to be a fluke.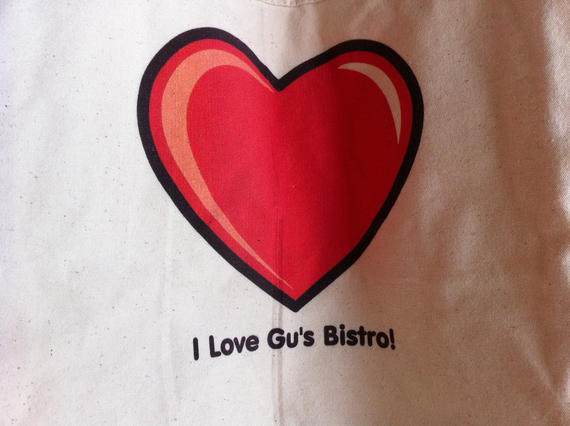 Are we on the love train?
Not yet.  But, we're bound to take that trip some time soon.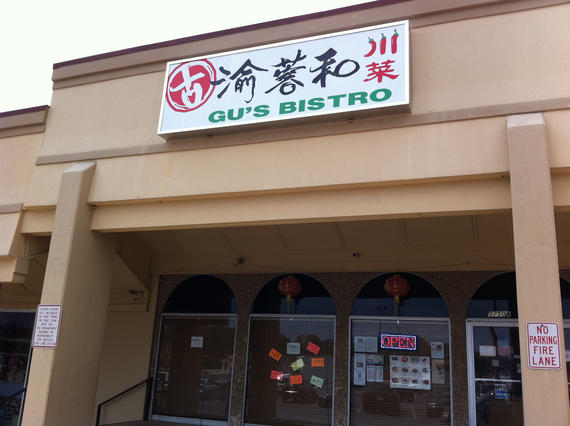 Gene Lee writes of the Dim Sum Experience at Gu's here.  And, it sounds divine.
Next time.
Gu's Bistro
5750 Buford Highway NE
Atlanta, GA 30340
770 451 8118