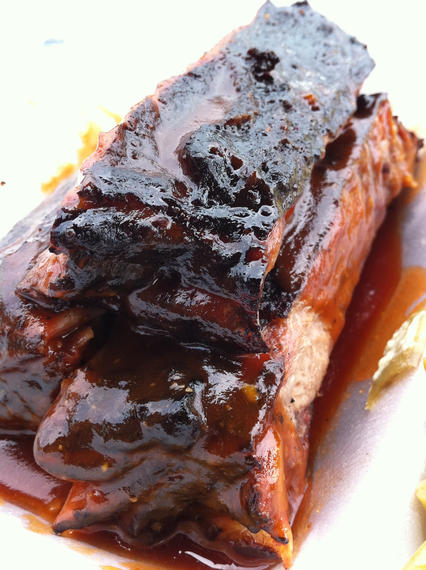 Crazy Ron's BBQ Rib Plate
That little red train car dished up one giant mound of tender saucy ribs, again.  We're really starting to crave these giants on a regular basis.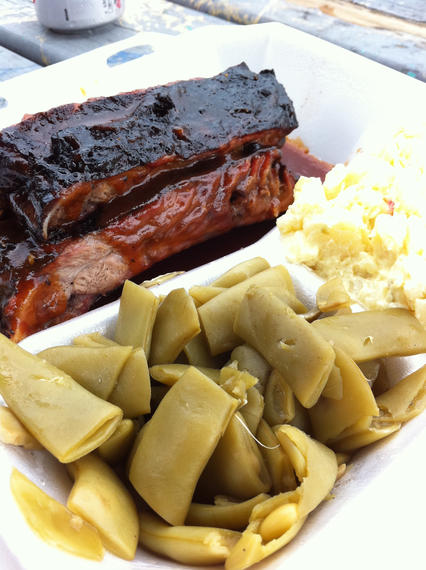 With Beans & Potato Salad
We did miss the collard greens.  But, there's always next time.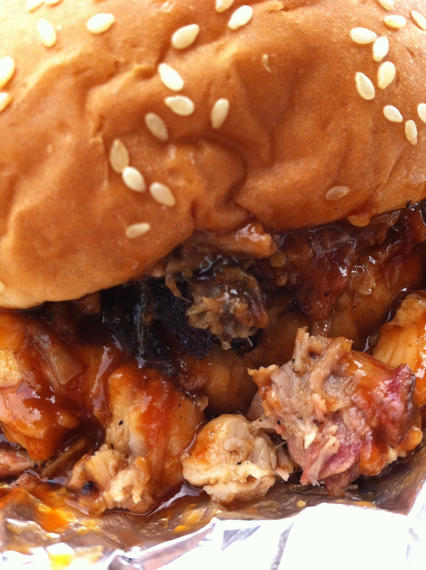 Peggy's Jumbo BBQ Pork Sandwich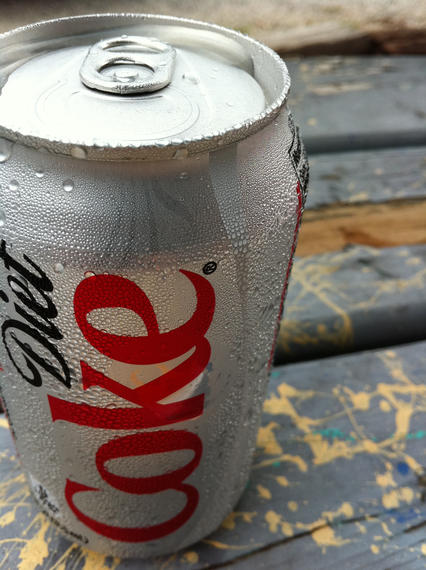 What's better than popping open a frosty soda and chowing down on some tasty roadside bbq on a hot summer day?
Another visit, another pile of saucy ribs and a big mound of pork on a bun begging to be devoured.  We dare you to find a better meal dished up by friendlier folks near Stone Mountain Village.
Crazy Ron's Bar-B-Q
6187 East Ponce De Leon Avenue
Stone Mountain, GA 30083
770 413 5900