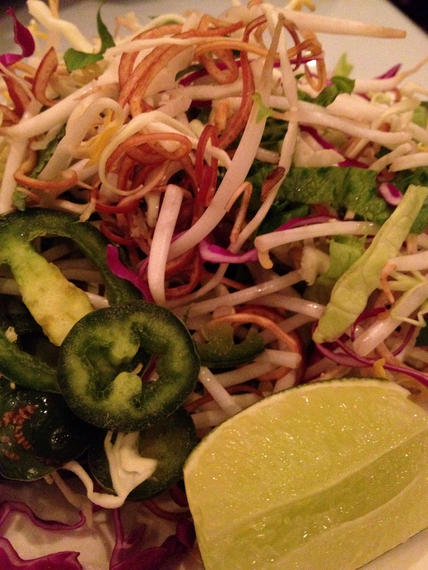 Beautiful Fixin's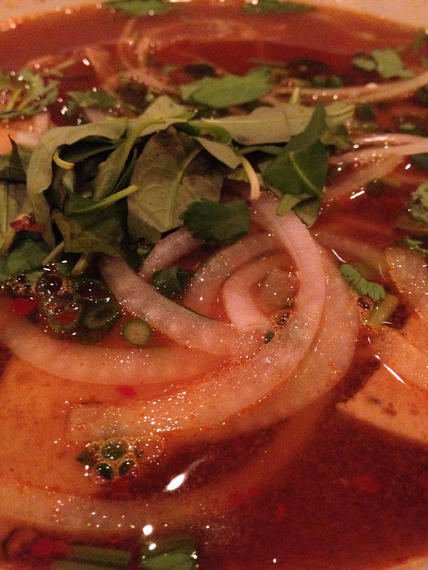 From the richness of the broth to the refreshing dose of spice to the baby herb leaves picked off of the stems, this is one perfect soup to get you through these last grey days of winter.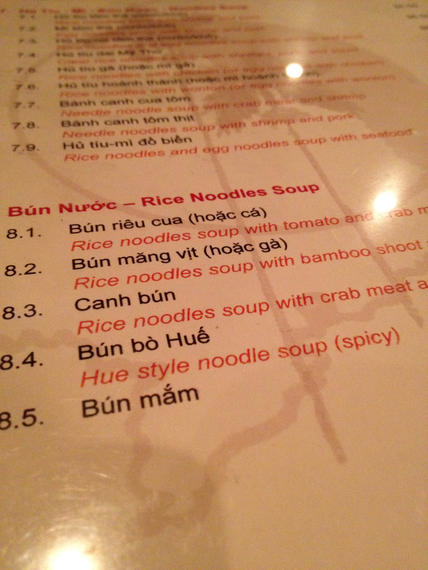 Spicy Hue Style Noodle Soup
We're already eager for more.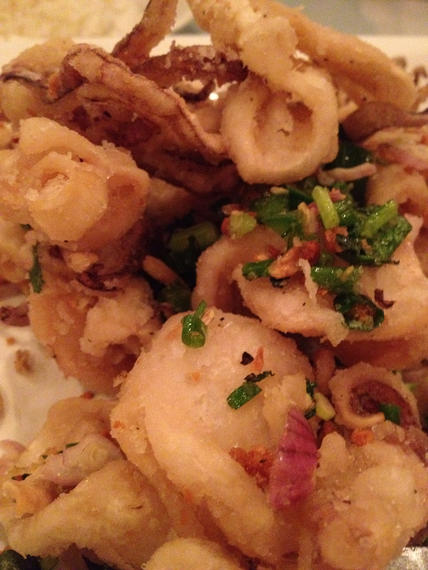 Salt & Pepper Squid Topped with Chopped Herbs And Diced Jalapeños
The light, yet, crisp coating evaporates under your bite to reveal perfectly tender pieces of snow white squid.
Divine.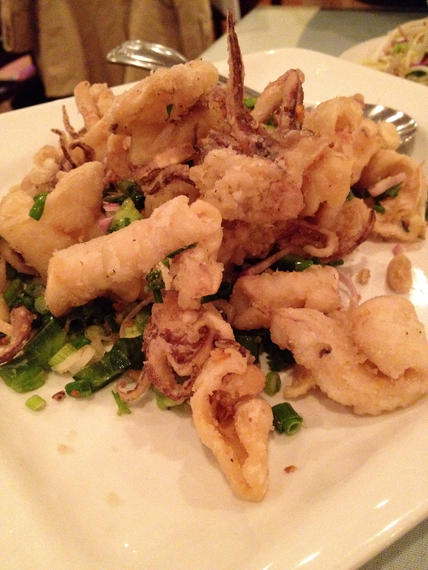 This was one very generous serving.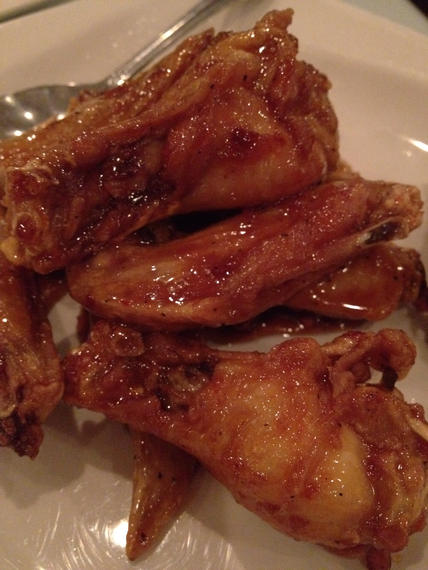 Burnt Caramel Glazed Chicken Wings With A Touch of Fish Sauce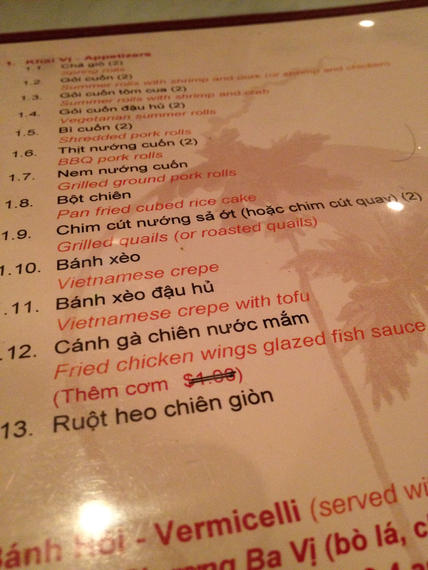 These could easily be habit forming.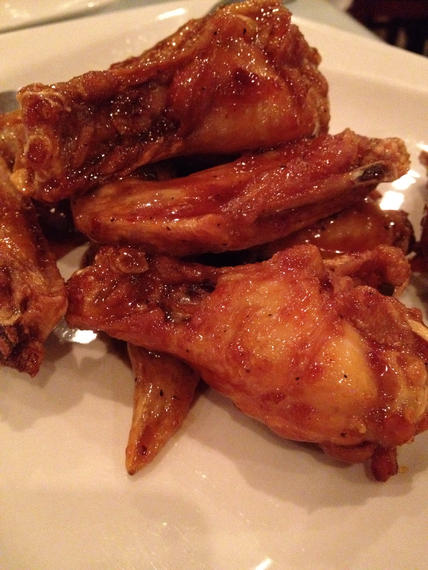 Crispy, salty, savory, and touched with dark almost burnt (in a very good way!) bittersweet caramel, they have it all.  The flavors are simultaneously exotic and familiar.  The rich, satisfying nature of this dish makes one or two pieces the perfect serving.
Nam Phuong
5495 Jimmy Carter Blvd.
Norcross, GA 30093
770 409 8686