Bò Tái Chanh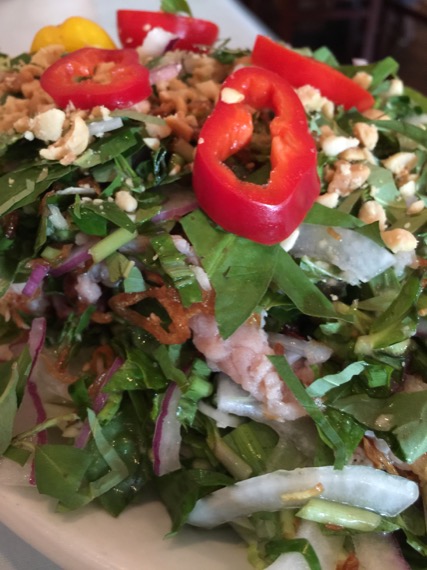 Bo Tai Chanh
Slivers of beef, a blend of chopped herbs (mint, cilantro, Thai basil, and at least one mystery herb), roasted peanuts, red onions, white onions, sweet red pepper slices, sweet yellow pepper slices, deep fried garlic and shallots top shredded iceberg lettuce.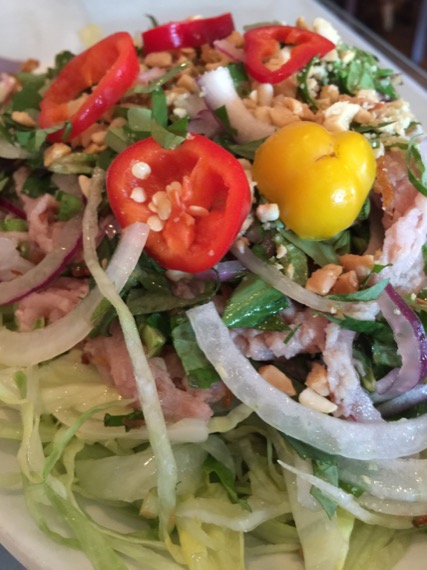 And, we must say this is a great use for iceberg lettuce.  The added crunch is lovely.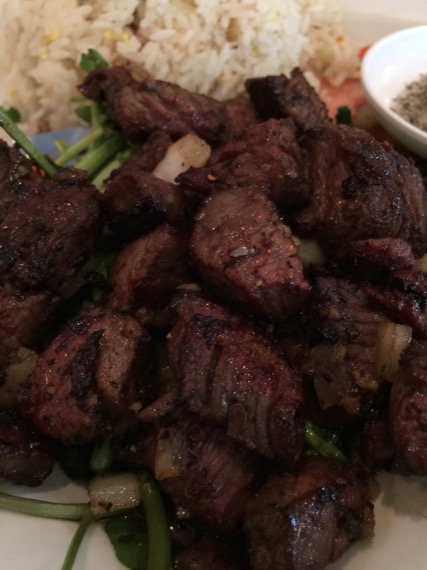 Bò Lúc Lắc
(Bo Luc Lac)
Vietnamese Shaking Beef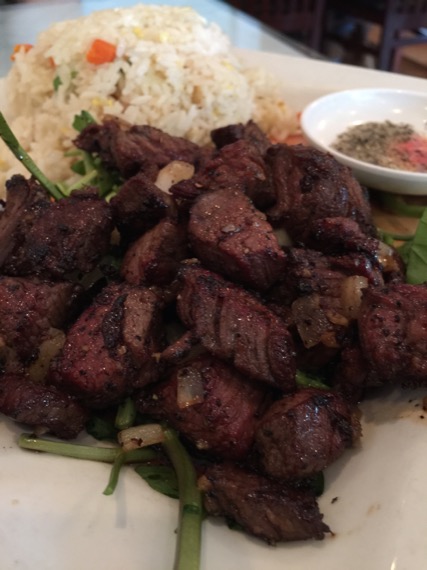 We swear it just gets better.  Every time we order this dish at Nam Phuong, we'd swear it was better than the last.  There's a gorgeous color on the outside of each beef cube with perfectly medium rare interiors.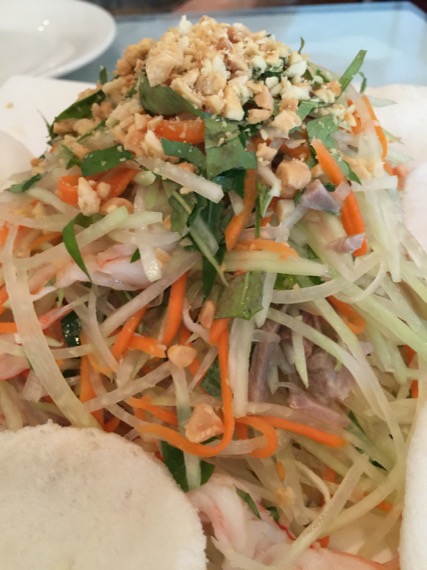 Goi Du Du Tom Thit
Gỏi đu đủ tôm thịt
(Papaya Salad With Shrimp & Pork)
Again.
And, it's crunchy fresh delicious perfection… as always.
From start to finish, this was one seriously divine summer meal.
Nam Phuong
(Nam Phuong Atlanta)
5495 Jimmy Carter Blvd.
Norcross, GA  30093
770 409 8686