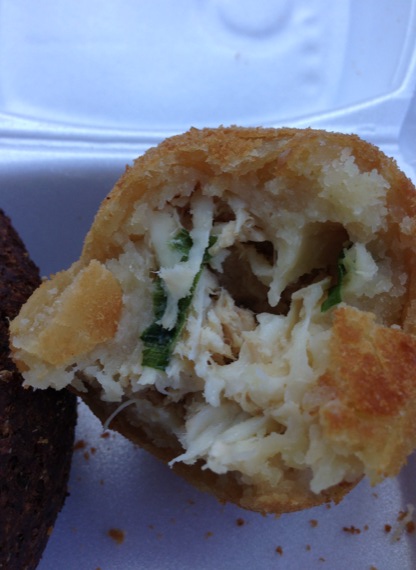 Coxinha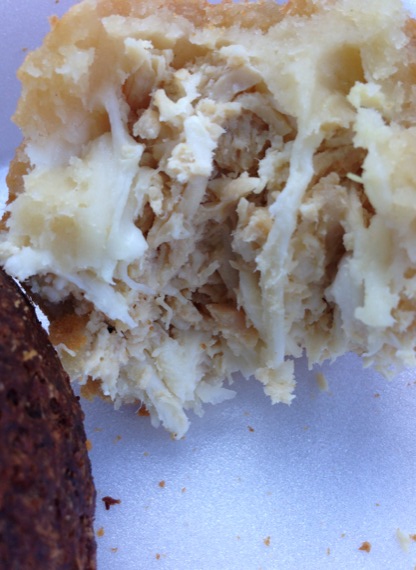 Bigger than a drumstick, this Brazilian version of a croquette was closer in size to a baseball or Asian pear.  It could easily be a meal.  It was pleasantly crisp on the outside and stuffed with nearly equal parts tender, shredded chicken and mozzarella.  A touch of scallion was hiding in there, too.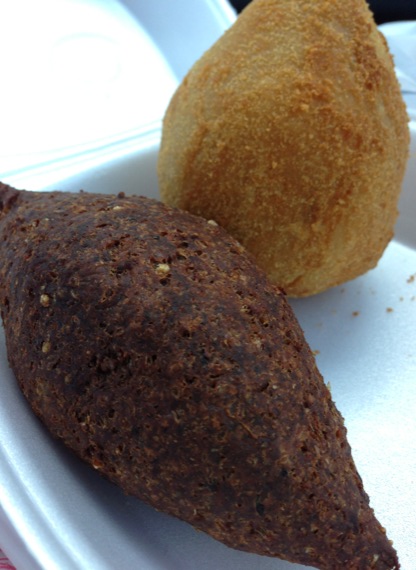 Kibe Up Front, Coxinha In Back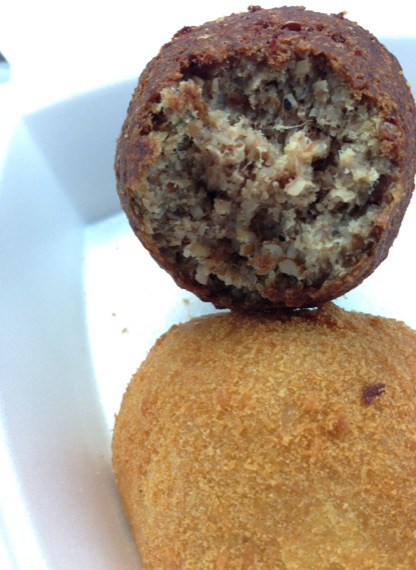 Both snacks were incredibly good, toasty warm and extremely filling.  For just over $2 each, they were a hearty bargain.  (A bargain is only a bargain if it's something you want to eat.  We definitely enjoyed our snack.  And, we'd want to eat both of them again… if we're in the area.)  We went halvsies and shared the two as a late day snack.  We were so stuffed to the gills, we could barely touch our dinner.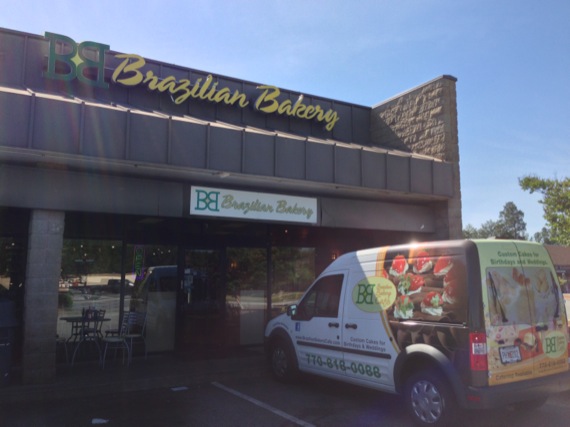 Brazilian Bakery Cafe
1260 Powers Ferry Road
Marietta, GA 30067
770 818 0088